YSU Police Academy earns special designation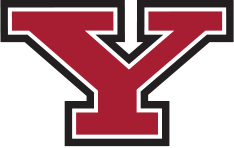 Ohio Attorney General Dave Yost visits campus 3 p.m. Tuesday, April 19, to designate the Youngstown State University Police Academy as a STAR Training Center, a distinction reserved for excellence in state law enforcement programs.
The award will be presented to Ed Villone, academy commander, in Room 2371 of Cushwa Hall.
Yost's office created the STAR Academy program last year in partnership with the Ohio Peace Officer Training Commission to help improve the preparation of those entering law enforcement careers.
Among the additional requirements the YSU Academy met to receive the designation: At least 85 percent of cadets pass the state certification exam and pass the fitness assessment at the 50th percentile or better. Villone said the YSU Academy's current graduation rate is 100 percent.
Since opening in 2000, the YSU Academy has graduated nearly 1,200 cadets.
In more than two decades of operations, the YSU Academy has developed and implemented several innovative initiatives, including new Pre-Physical Fitness Testing and tutoring programs; a state and federal partnership with the "Law Enforcement Support Office" to re-purpose military equipment, through which the Academy has acquired more $500,000.00 in weapons and equipment; and a new "Laser Targeting" firearms system, implemented with a retired FBI firearms instructor, to improve completion success in qualifications.
In addition, the YSU Academy acquired a state-of-the-art Firearms Training Simulator system that is based on the latest military training. The system uses video footage shot locally with local personnel to create realistic training scenarios.