YSU names Pallante the Darling Endowed Chair of History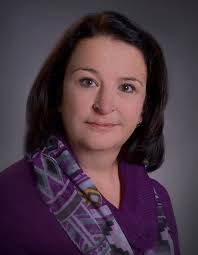 Martha I. Pallante, professor of Early American History, author and a leading expert on local history, has been named the first Charles Darling Endowed Faculty Chair in American Social History at Youngstown State University.
The chair position, named in honor of the former YSU History professor and longtime popular host on WYSU radio, was bestowed at a ceremony today on the YSU campus by Charles Howell, dean of YSU's Beeghly College of Liberal Arts, Social Sciences and Education, and by George Beelen, faculty emeriti of History and chair of the History Department from 1977 to 1992.
"I am honored to receive this prestigious appointment and to carry on the legacy of Professor Darling and the Department of History in which he served," Pallante said. "Darling, who left an indelible mark on YSU and the entire Mahoning Valley both in the classroom and on the air, believed that the study of history was central to understanding not only the past, but also the future."
Longtime chair of YSU's Department of History, Pallante earned a bachelor's degree from YSU, a master's from the College of William and Mary and a PhD in American History from the University of Pennsylvania. She led the department's collaboration with the Youngstown Historical Center for Industry and Labor, a museum on campus and a part of the Ohio History Connection, and later served in leadership positions in the YSU College of Liberal Arts and Social Sciences, including associate dean and interim dean. She is also the author of several books, including Youngstown State University: From YoCo to YSU, Amherst and Italian Americans of the Greater Mahoning Valley, all co-authored with Donna M. DeBlasio, former History professor at YSU.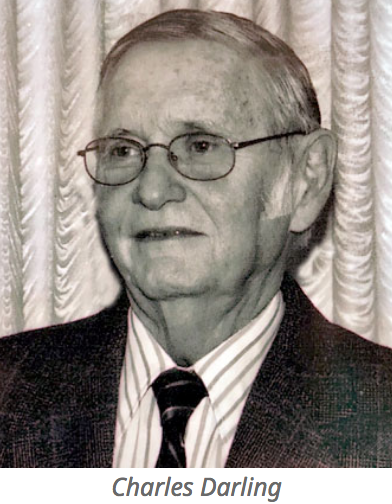 Darling, who died in 2018 at the age of 86, left a gift of $2.2 million in his estate to establish the endowed faculty chair position.
"Endowed professorships like this raise the academic reputation of the university and give students the opportunity to work side-by-side with top researchers," Howell said. "We are grateful for Mr. Darling's generosity and thrilled to have Dr. Pallante in this position."
YSU now has 12 endowed faculty positions on campus: Morris and Phyllis Friedman Chair in Engineering, Paul J. Thomas Chair in Economics, Lariccia Family Chair in Finance, John S. and Doris M. Andrews Chair in Accounting, Charles Darling Chair in American Social History, John "Jack" and Nuggie DePizzo Chair in Gerontology, David and Helga Ives Humanities Scholar, Grace Ruth Professorship in English, Mr. and Mrs. William B. Clayman Professorship in Judaic and Holocaust Studies, Robert W. Reeder I Professorship in History, Medical Mutual of Ohio Professorship in Actuarial Science and the Enyon Beyer Chair in Metallurgy.
A native of Massachusetts and a 1953 graduate of Youngstown College, Darling served in the Army as a medical technician and then went on to earn a master's degree in History from Ohio University. He returned to Youngstown in 1958 to join the History faculty at Youngstown College, teaching classes in American economic, social and cultural history, American folk music and the Vietnam War. He retired from the YSU faculty in 1995. His popular folk program on WYSU celebrated its 48th season in 2018.
Darling was a member of the Ohio Academy of History and the history honorary society Phi Alpha Theta, as well as past president of the Youngstown Torch Club. He received the Paxton Award in 2009 from the International Association of Torch Clubs for his paper, "The Origins of the American Involvement in Vietnam."