YSU Moot Court teams win regional contests, advance to nationals for 11th consecutive year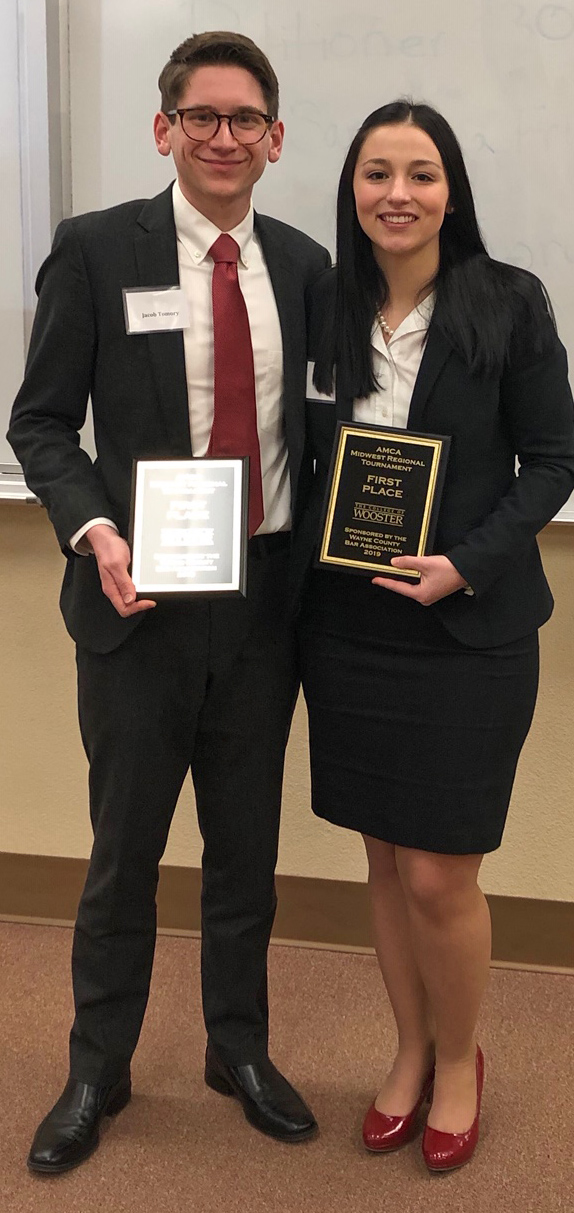 Four members of Youngstown State University's nationally-ranked Moot Court team will compete in the national tournament in January after winning two regional competitions earlier this month.
YSU students Samantha Fritz, Jacob Tomory, Moataz Abdelrasoul and Michael Factor bested teams from schools such as the University of Chicago, University of Virginia, Duke, Michigan State, Eastern Michigan, Loyola of Chicago and Miami of Ohio, to qualify YSU for the national tournament for the 11th consecutive year. The YSU Moot Court program was recently named the fifth best undergraduate program in the nation by the American Moot Court Association.
Paul Sracic, professor and chair of the department of Politics and International Relations and the Rigelhaupt Pre-Law Center, said the Moot Court program's continued success demonstrates the quality of YSU's Pre-Law program.
"The Pre-Law program provides the environment and education that has fostered similar student success stories for more than 10 years," Sracic said. "The strong performance by these students is evidence of the elite caliber of the Pre-Law program at YSU under the direction of Atty. Ron Slipski."
Fritz and Tomory qualified for the nationals after winning the Midwest Regional Tournament by a unanimous decision, while Abdelrasoul and Factor qualified after winning the Cleveland-Marshall Regional Tournament by a unanimous decision. Abdelrasoul and Factor return to the national stage for the second consecutive year.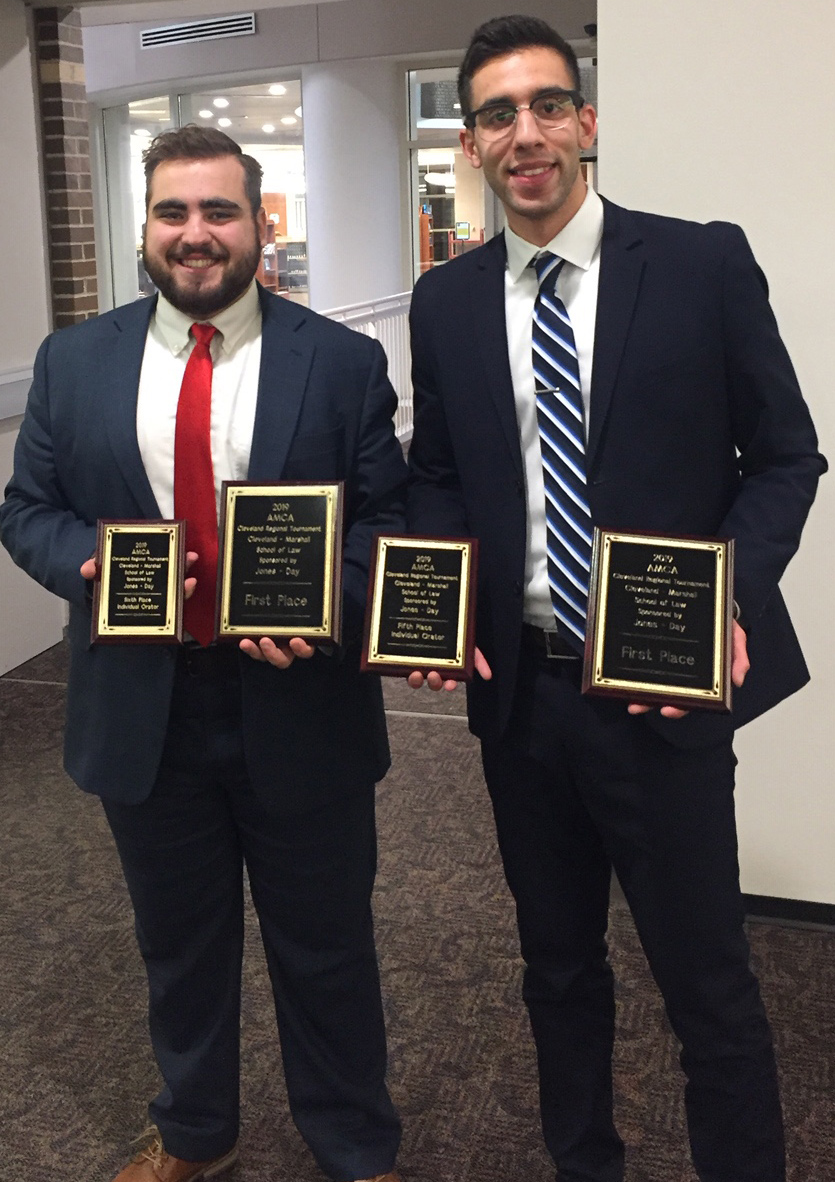 Factor, Fritz and Tomory are graduates of Canfield High School, and Abdelrasoul is a graduate of Brookfield High School. Both teams competed at regional tournaments sponsored by the American Moot Court Association on Nov. 15 and 16.
The American Moot Court Association, the largest intercollegiate moot court organization in the United States, educates undergraduate students about the American legal system, American jurisprudence and the work of American attorneys. At a moot court competition, students argue a hypothetical constitutional case in a simulated appellate court setting.