YSU Monus Fellows work with YBI companies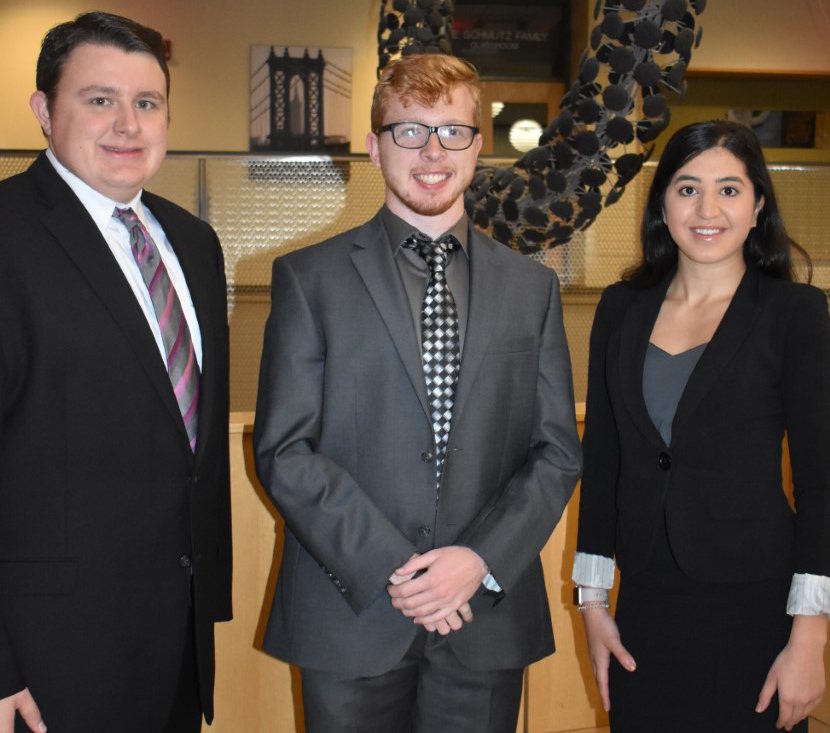 Six Youngstown State University students have been selected to take part in the Monus Entrepreneurship Fellows Program and are working with Youngstown Business Incubator portfolio companies this fall semester.
The students are Alyssa Covert, Isaac Hraga, Jeremy Keillor, My N Lee, Larsen Murvin and Richard Salmen, all seniors.
The Monus Entrepreneurship Fellows program provides students interested in entrepreneurship with the opportunity to gain hands-on experience with local entrepreneurs. Projects include marketing research, preparation of financial statements, export readiness studies, project management, marketing, cash flow analysis, and sales forecasts. YBI, one of the world's top ranked university-affiliated incubators, is a key partner with the Monus Fellows Program.
"The Williamson College of Business Administration actively seeks to broaden our students' business education to include entrepreneurial experience," said Joseph Angelo, director of the YSU Entrepreneurship Center. "It is thrilling to witness our students thrive in a dynamic startup environment while materially contributing the success of a local business. Our Monus Entrepreneurship Fellows make a real difference."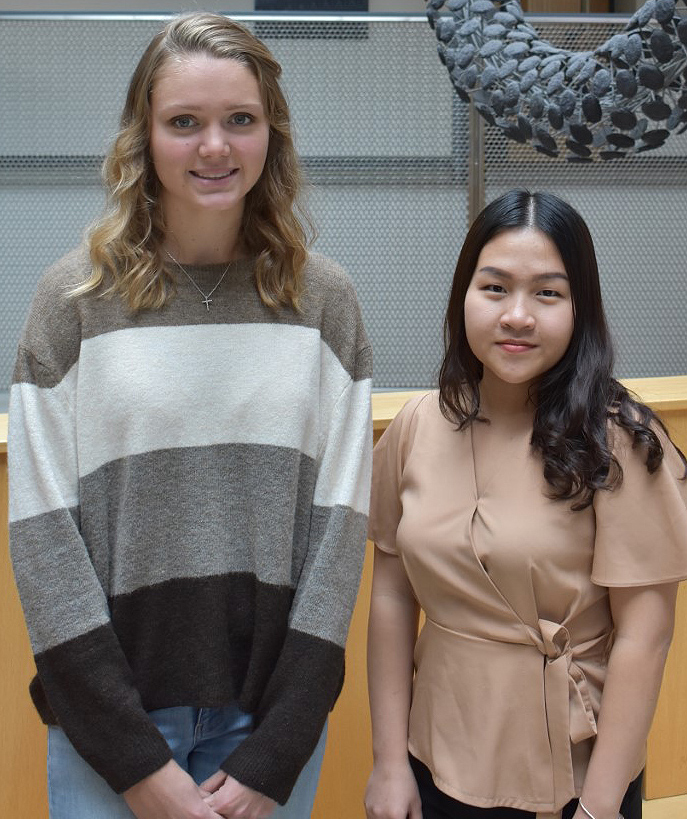 Students provide businesses with ideas and perspectives that are incorporated into current and ongoing activities.
"Being a Monus Fellow has provided me close-up insights about start-ups in the local area, opportunities to implement knowledge into real actions, and set a firm foundation for the next step in my professional career," said Lee, Business Administration major. "At the Youngstown Business Incubator and the portfolio company, my ideas are truly valued, rigorously refined and brought into reality. The wide variety of day-to-day tasks and the self-managing work environment have also helped my entrepreneurial mindset to grow exceptionally."
Student participants are:
Alyssa Covert works with hChoices, a health and wellness technology company specializing in community wellness. She focuses on content development to support their aggressive growth plan.
Isaac Hraga works with Youngstown-based Pebble, a company focused on reframing the Mahoning Valley story in a more positive light.
Jeremy Keillor assists with the marketing for Spinwheel, a business-to-consumer company that helps debt-laden individuals reduce their loan obligations quicker by using rewards-based credit to applying purchasing points towards student debt.
My Lee assists Teametrix to develop its marketing software platform which helps companies market online, convert prospects, and enhance corporate brands.
Larsen Murvin is working for Valley Growth Ventures, a capital venture firm specializing in entrepreneurial capital investments.
Richard Salmen has been assisting H.C. Analytics, the software company that developed the artificial intelligence based "Appointment Recommender" application which optimizes healthcare patient scheduling by maximizing efficiency while minimizing no-shows.