YSU marks Women's History Month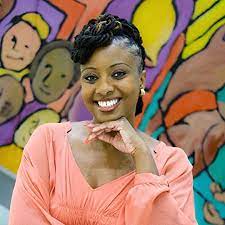 Treva B. Lindsey, a Black feminist historian and associate professor of Women's, Gender and Sexuality Studies at Ohio State University, gives the keynote address as Youngstown State University celebrates Women's History Month in March.
The address is 6 p.m. Thursday, March 17, and will be presented both in-person and virtually. In-person attendance is limited. Register here to attend in person. Register here to attend virtually.

Lindsey's newest book, America, Goddam: Violence, Black Women, and The Struggle for Justice, explores contemporary violence against Black women and girls and how they mobilize to halt violence against them.
The presentation is part of an array of Women's History Month events supported by the Women's and Gender Studies program at YSU, including:
Thursday, March 10, 6 p.m., International Women's Day Celebration, YWCA, 375 N. Park Ave., Warren. The event celebrates the cultures of women from around the world and includes dancing, music, dress and food of cultures represented in the Mahoning Valley. Tickets here.
Thursday, March 24, 6 p.m. the League of Women Voters of Greater Youngstown Hall of Fame induction and dinner, YWCA, 25 W. Rayen Ave., Youngstown. Ticket information here.
The winners of the Tessier Writing Contest will be announced at the dinner. The contest, open to YSU undergraduate students, is presented by the YSU Women's and Gender Studies program, Alpha Alpha Rho chapter of Pi Sigma Alpha and the League of Women Voters of Greater Youngstown. The topic for this year's contest is "Cancel Culture."
For more information, visit https://wgs.ysu.edu/.