YSU Magazine earns fourth national award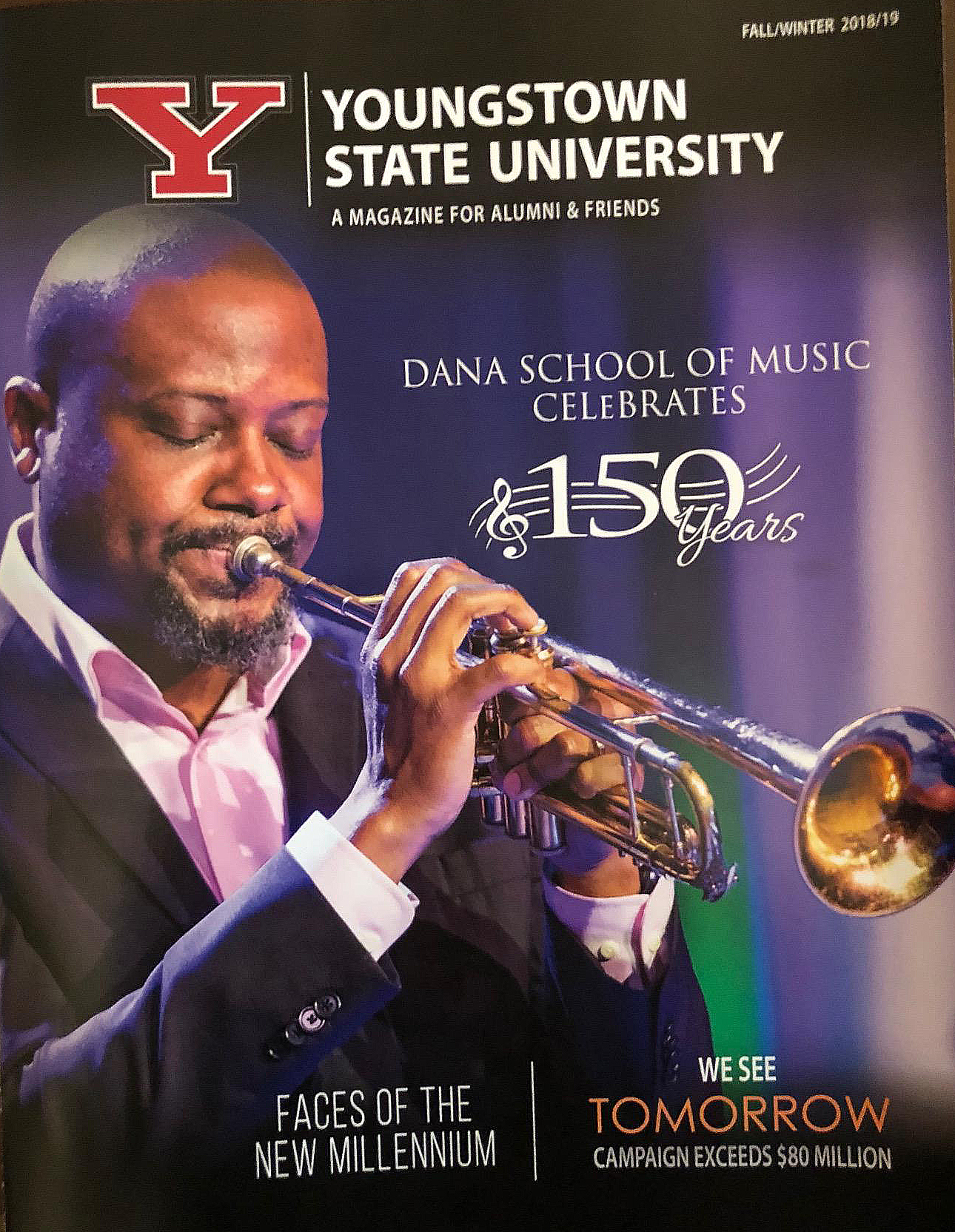 The YSU Magazine has earned national recognition for the fourth time in the last five years, winning a Silver Award in the Annual Collegiate Advertising Awards.
CAA recognizes higher education organizations for excellence in communications, marketing, advertising and promotion of their schools. Judging criteria includes creativity, layout and design, functionality, message effectiveness, production quality and overall appeal.
With the Silver Award, YSU Magazine ranks among the top 12 percent of magazines worldwide.
The magazine is produced and designed by YSU's Office of Marketing and Communications and distributed twice annually to approximately 97,000 YSU alumni and friends nationwide.
"The YSU Magazine is produced and designed entirely in-house, so this award speaks volumes about the incredibly talented people here at YSU who put it together," said Mollie Hartup, editor.
The cover of the award-winning issue, published in Fall 2018, features YSU alumnus Sean Jones performing on trumpet in celebration of the Dana School of Music's 150th anniversary. The online edition is available at www.ysu.edu/magazine.  
The YSU Magazine was in competition with print publications produced by universities around the country with enrollments in the 10,000 to 20,000 range. In all, more than 900 entries were received for this year's competition.