YSU Legacy Forest takes root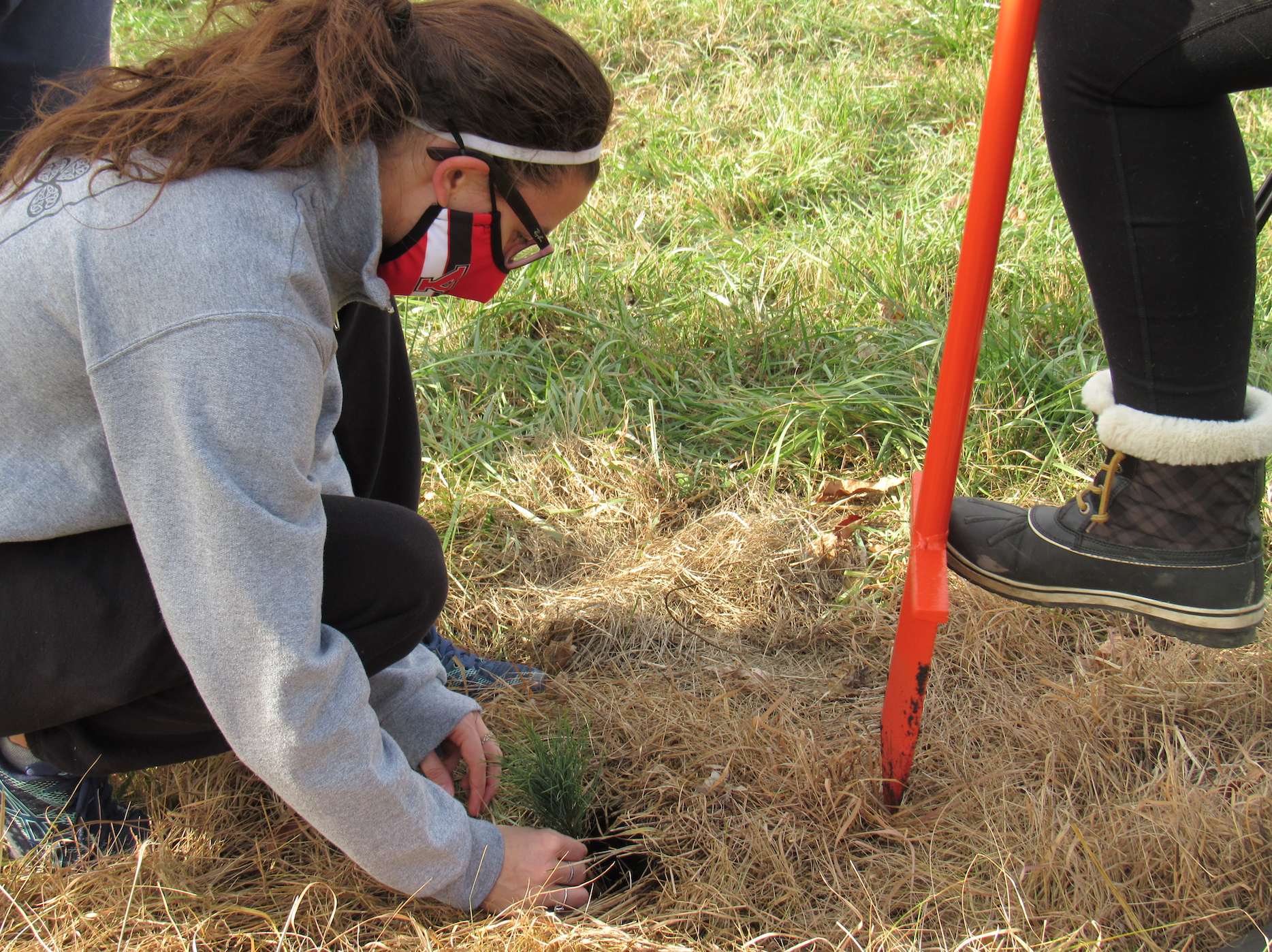 Youngstown State University faculty, students and others planted 600 trees Thursday on a one-acre plot of land less than a mile east of campus to launch the YSU Legacy Forests Program.
"Our intent is simple - plant trees to create a better environment and help solve the climate crisis," said Colleen McLean, YSU associate professor in Physics, Astronomy, Geology and Environmental Sciences. "We are thrilled to get this program literally in the ground and look forward to other planting events in the future."
The program was first proposed in Fall 2019 by Lauren Schroeder, YSU Emeritus Professor, and grew to a committee of faculty and staff, as well as students in the YSU Environmental Science program. The group's goal is to plant micro forests in the Mahoning River watershed to offset carbon footprint and slow climate warming. The plan is to plant one tree for each incoming YSU freshman.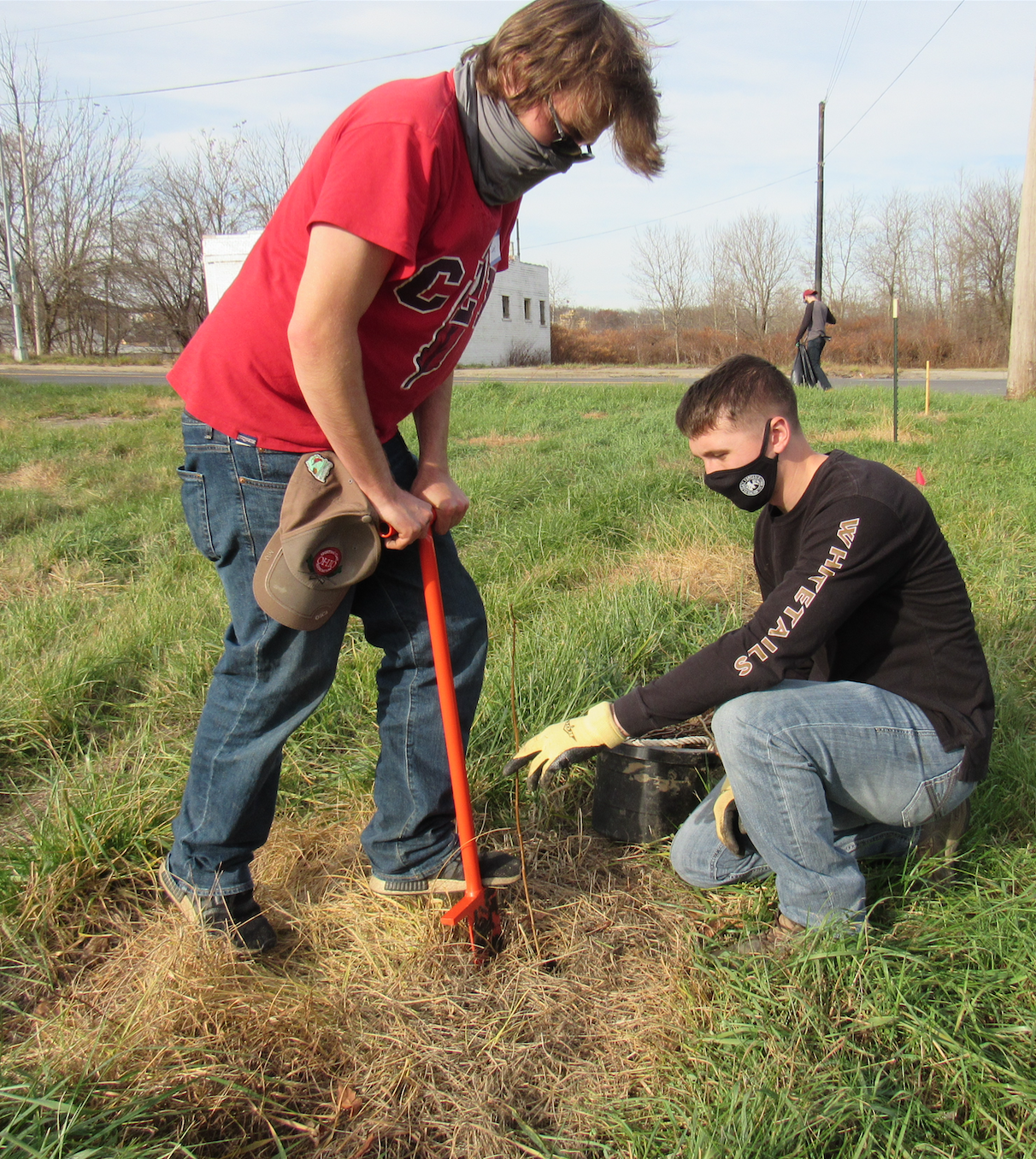 "We hope this project is a template and an inspiration for other Mahoning Valley organizations to join in effective mitigation of climate warming through reforestation," Schroeder said. "Already the YSU International Programs has joined the Legacy Forests to plant additional trees sufficient to offset the carbon footprint of the program. We hope many more will join our initiative."
The first micro-forest is on N. Hine Street, near the intersection with Oak Street, about a half-mile east of the YSU campus. The site, provided by the Mahoning County Land Bank, is estimated to sequester 8 tons of carbon dioxide per year.
Members of the YSU Legacy Forests committee include Steven Hanzely, committee chair and YSU Professor Emeritus, Physics; Lauren Schroeder, YSU Professor Emeritus, Biological Sciences; Colleen Mclean, YSU associate professor, Physics, Astronomy, Geology and Environmental Sciences; Catherine Cala, retired, YSU Director of Alumni Relations; David Ewing, YSU associate director, Grounds; Penny Pavelko, YSU alumna; Mason Borawiec, YSU student, Environmental Science; Katharine Donnachie, YSU student, Environmental Science and Geography; and Michelle Davis, YSU student, Studio Art and Environmental Science.