YSU Legacy Forest extends to Mill Creek Park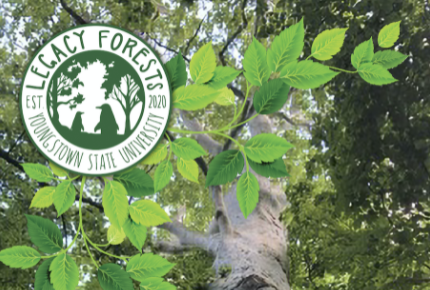 The Youngstown State University Legacy Forest program heads to Mill Creek Park this week to plant 1,200 trees as part of its effort to reduce greenhouse gases by planting micro-forests throughout the Mahoning Valley.

The trees will be planted Nov. 18 in the Collier Reserve area of the park. The program's goal is to plant one tree for every incoming YSU freshman student.

The Legacy Forest program, made up of YSU faculty, staff, students and others, planted its first micro-forest last fall on North Hine Street, near the intersection with Oak Street, about a half-mile east of the YSU campus. The 600 trees are estimated to sequester eight tons of carbon dioxide per year.

For more information, contact ysulegacyforests@gmail.com or Colleen McLean at 330-307-9037.