YSU kicks off effort to bring together young and old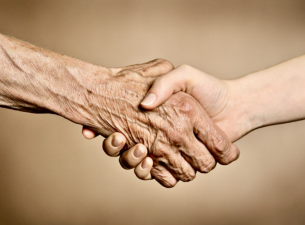 A new initiative to bring older and younger adults together to learn with and from each other will be kicked off with an event Monday, April 18, on the campus of Youngstown State University.
Attendees must register for the event by April 1 at https://signup.com/login/entry/497001603979700061 or call 234-232-7221. For more information, email Tiffany Hughes, YSU associate professor of Gerontology, at tfhughes@ysu.edu.
The new Intergenerational Center is a collaboration of YSU and the Ohio Living Senior Center to help promote intergenerational interactions in the greater Youngstown community through programming that fosters intellectual, physical and social development for everyone.
The center will be a destination for older members of the community to participate in activities with their peers as well as engage with YSU students in a variety of ways, ranging from community service, mentoring, experiential learning and workforce development to special interest clubs and social events, said Tiffany Hughes, YSU associate professor of Gerontology.
The free kick-off event begins at 9 a.m. Monday, April 18, in Beeghly Hall on campus and includes information tables for intergenerational learning and a keynote address by Joann Montepare, professor of Psychology and director of the RoseMary B. Fuss Center for Research on Aging and Intergenerational Studies at Lasell University in Newton, Mass. The address is titled "Building Age-Friendly Intergenerational Community-Campus Connections."