YSU History program partners with Rodef Sholom for archives project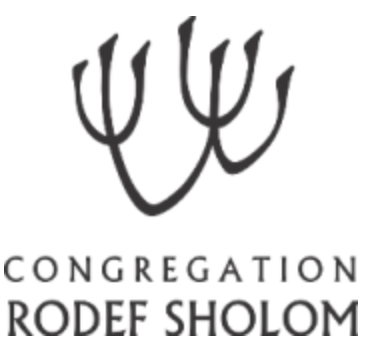 Youngstown State University's History program is partnering with Congregation Rodef Sholom to create an archive for the oldest Jewish congregation in Youngstown.
"I am very excited about this collaboration," said Bethany Goldberg, a trustee and music historian at the 154-year-old temple on Elm Street just north of the YSU campus. "The hands-on experience is so valuable for the graduate students, and the expertise of the faculty and advisors is a huge benefit for organizing, preserving and making accessible over a century and a half of our records and artifacts. 
"As we dream about and plan for the future of Rodef Sholom and the Jewish community in the Mahoning and Shenango valleys, the archive project will provide a better understanding and appreciation of our past and strengthen the foundation upon which we strive to grow and prosper."
The partnership grew from meetings between Sarah Wilschek, executive director of Rodef Sholom, and Kayla Metzger, the AmeriCorps Ohio History Service Corps member hosted by the YSU History program. 
Wilschek assumed her position at Rodef Sholom in April 2019, and shortly thereafter discovered boxes of institutional records and keepsakes, such as meeting minutes, scrapbooks, letters and financial ledgers in a utility closet on the lower level of the temple. Upon further examination, Wilschek said she realized the materials told the history of the congregation and of Youngstown's Jewish history. 
Graduate students in YSU's History practicum will assist in the first steps of a multi-stage process to develop the archive at Rodef Sholom. 
The Practicum in Applied History course is offered each spring, with the objective of examining problems in the field of applied history through student participation in a variety of community-based projects, providing students field experience to prepare them for future career opportunities in public history, historic preservation, library and archival institutions, and more. The course is led by Thomas Leary, professor and director of the Applied History Program, and Martha Bishop, the archives/library assistant at the Youngstown Historical Center of Industry and Labor.