YSU gets $100K to help local students earn industry credentials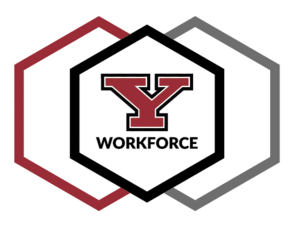 Students in six school districts in Mahoning and Columbiana counties will be eligible to earn in-demand industry credentials through a new $100,000 state grant to Youngstown State University, in partnership with the Educational Service Center of Eastern Ohio.
The Amplifying Ohio's Pathways to Graduation grant from the Ohio Department of Education provides scholarships to students in East Palestine, Boardman, Struthers, Western Reserve, West Branch and Jackson Milton school districts to take courses through the Division of Workforce Education and Innovation at YSU.
Students completing the courses through the YSU Skills Accelerator will earn industry-recognized credentials in areas like advanced manufacturing, robotics, automation, OSHA and information technology. They also will earn points toward high school graduation.
"With this partnership…students in Northeast Ohio will be given the opportunity to graduate from high school with an array of in-demand credentials that make them marketable in the 21st century workforce," superintendents from all six school districts said in letters of support for the grant.
Starting this August, five to seven students from each school district will be eligible for the scholarship funding. The courses will be offered both online and at the Excellence Training Center on the YSU campus. ESC counselors will work with partner schools to identify students that are at risk and connect those students to courses.
The two-year grant is part of the American Rescue Plan Elementary and Secondary School Emergency Relief Fund, intended to address the impact COVID-19 has had and continues to have on schools.
Among the courses scheduled to be offered are: Certified Manufacturing Associate (CMfgA), CompTIA A+-, CompTIA Network+Certification, CompTIA Security+Certification Prep, Cisco Certified Network Associate Certification Prep (CCNA), YSU Advanced Manufacturing Foundations, Lean Six Sigma (Yellow Belt), Microsoft Azure Fundamentals Certification Prep, Microsoft Power Platform Fundamentals Certification Prep, Cisco Certified Network Associate Certification Prep (CCNA), OSHA 10-hour General Industry, OSHA 30-hour General Industry, FANUC HandlingTool Operation and Programming. FANUC 2D iRVision Operation and Programming, Studio 5000 Logix Designer Level 1: ControlLogix System Fundamentals a nd Studio 5000 Logix Designer Level 2: Basic Ladder Logic Programming.
For more information, contact David Janofa, director of YSU DWEI Programming and Community Outreach, at drjanofa@ysu.edu or 330-238-6177.