YSU English Festival features award-winning young adult authors
Award-winning authors E. Lockhart and Gene Luen Yang are featured presenters for the 39th annual Youngstown State University English Festival April 26, 27 and 28, on campus.
More than 3,000 students grade 7 to 12 from more than 200 schools throughout the region are preregistered for the festival.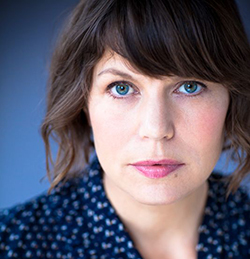 Lockhart, the Festival's Thomas and Carol Gay Memorial Lecturer, is the author of ten books for young adults, including The Disreputable History of Frankie Landau Banks, a National Book Award finalist and Printz Award honor book, and We Were Liars, a New York Times bestseller and winner of the Goodreads Choice Award in 2014. Noted young adult novelist John Green calls We Were Liars "thrilling, beautiful, blisteringly smart, [and] utterly unforgettable."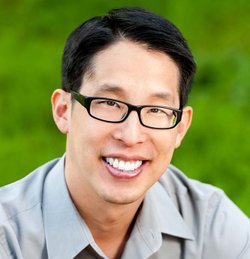 This year's James A. Houck Lecturer, Yang, is the first graphic novelist to be featured at the Festival. His book American Born Chinese won the Printz Award and was a National Book Award nominee, and Boxers & Saints, his two-volume novel about the Chinese Boxer Rebellion, won the L.A. Times Book Prize. Yang has written for the Nickelodeon series Avatar: The Last Airbender and for DC Comic's Superman! He is a former McArthur Fellow and the current National Ambassador for Young People's Literature, an honor given by the Library of Congress, the Children's Book Council, and the Every Child a Reader program. Yang's appearance at YSU is courtesy of those organizations.
Students this year will participate in activities drawn from over 50 sessions daily, including workshops, presentations and competitions. Many attendees have submitted entries for this year's pre-Festival contests. These include the Candace Gay Memorial Award essay contest; the Jeremy Salvner Memorial Music Contest, in which students compose and perform original music based on the Festival books; the English Festival art contest that honors original art reflecting the Festival books; and this year for the first time—in honor of Gene Luen Yang's appearance—a graphic essay contest. The Festival also promoted Yang's "Reading Without Walls" challenge by encouraging students to read books with characters, topics and formats not familiar to them.
A 2005 recipient of a National Council of Teachers of English Intellectual Freedom Award, the YSU English Festival is a nationally recognized model for encouraging and celebrating reading and writing among young people. Approximately 110,000 students have attended the English Festival over its 39-year history, and they have read close to 750,000 books as part of their participation.
The public is invited to visit the English Festival, with preregistration. For further information, contact the English Festival at 330-941-1646 or by email at info@ysuenglishfestival.org.