YSU earns A+ mark from Standard & Poor's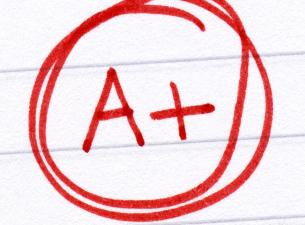 Standard & Poor's, one of the nation's top credit-rating agencies, has upgraded Youngstown State University's bond rating to A+, citing increased enrollment demand, a strong financial profile and solid management policies.
In addition, Moody's Investors Services has reaffirmed YSU's A2 rating, and both agencies have assigned the university a "stable outlook."
"These ratings signify to investors that YSU represents a high quality investment with only moderate risk," said Neal McNally, vice president for Finance and Business Operations.
"But, just as important, the ratings reflect the hard work of many people on campus to begin to eliminate the university's structural budgetary challenges and to establish long-term enrollment strategies."
S&P said in its report, "We assessed YSU's enterprise profile as strong, characterized by an improving demand profile and an in-state student draw, anchored by its important position in the regional economy."
The report cited YSU's improved market position, increased enrollment, progress in attracting higher-quality students and affordable tuition. It said YSU's financial profile is strong, "highlighted by robust available resources to debt, low maximum annual debt service burden with no additional debt plans, and solid management practices and policies."
The report added, "We view the current senior management team as experienced and expect continued stability."
YSU enrollment increased this Fall semester by 2.3 percent, the first Fall-to-Fall enrollment increase in six years. The average ACT score for incoming freshmen increased to 21.77, the highest in YSU history. Tuition was frozen for this academic year and remains the lowest among comprehensive public universities in Ohio and Western Pennsylvania. And, for the first time in five years, the Board of Trustees approved an operating budget without a structural operating deficit.