YSU cabaret features songs "to get us outside and feel our toes in the grass"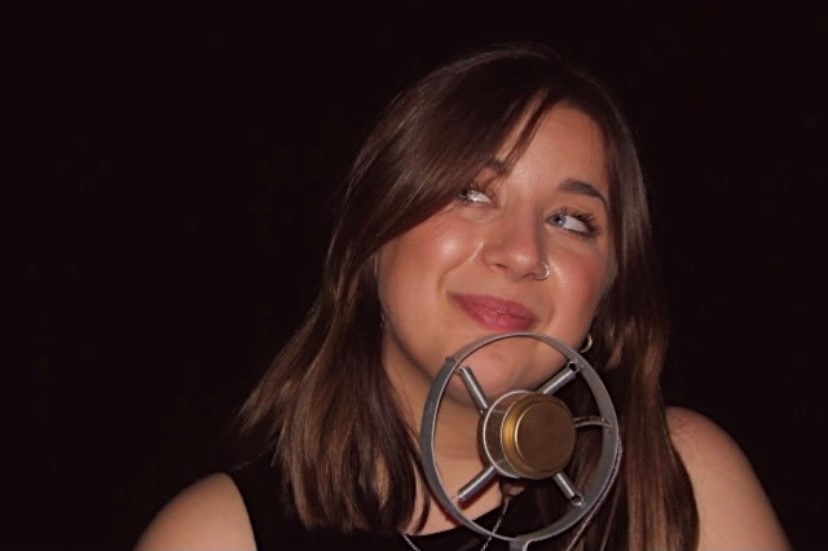 Songs that make you happy are featured in a new student-performed Musical Theatre Spring Cabaret called "Feeling Good, Welcome to Spring" that premiers 7:30 p.m. Friday, April 23, on YSU Cliffe College of Creative Arts' YouTube channel.

"Spring is renewal; it's a time for a fresh start, and this year more than ever in recent memory we need to celebrate," said Maria Fenty Denison, coordinator of the YSU Musical Theatre program. "These songs make us happy. Our album is a collection of tunes, both classic and new, that help us recall many kinds of love, compel us to want to get outside and feel our toes in the grass, have faith in each other, and just feel good."

The performance is the students' final project from a new course titled "Singing Styles," which encourages students to explore all types of singing beyond just musical theatre. Students submitted three songs to a faculty panel, and one each was selected. Students then videotaped the selection; the end result is an album of songs edited into one production.

Participating students and the song they performed include: Feeling Good (Newley/Bricusse, 1964) sung by Torrance Bajuszik (freshman Musical Theater major from Saxonburg, PA); my future (Eilish/O'Connell, 2020) sung by Lexi Denney (senior BFA Theatre major from Canfield, OH); Canyon Moon (Styles/Hull/Rowland, 2019) sung by Lexi Cerny (junior BFA Musical Theater from Pittsburgh, PA); Change (Swift, 2008) sung by Elise Vargo (sophomore BFA Musical Theatre major from Westerville, OH); When You Say Nothing at All (Overstreet/Schiltz, 1988) sung by Samantha Gurd (junior Musical Theatre major from Poland, OH); Mother Nature's Son (after John Denver, Lennon/McCartney, 1968) sung by Meredith Pallo (senior, Theatre Studies Film/Video Track major from Sharpsville, PA); It's All Coming Back to Me Now (Steinman, 1989) sung by Mitchell Sharp (sophomore Theatre major from Beloit, OH); Like I Want You (GIVĒON/Hendrix/Thomas/sweet/Tiber/Semaj, 2019) sung by Destinee Thompson (senior BFA in Musical Theatre major from Akron, OH); A Sunday Kind of Love (Belle/Leonard/Rhodes/Prima, 1946) sung by Lacey Farina (sophomore BFA Theatre/Musical Theatre major from Schenectady NY ); People Help the People (Aldred, 2006) sung by Haley Tura (junior Vocal Music Education major from Canfield, OH); I Hope You Dance (Sanders/Sillers, 2000) sung by Belle Elliott (sophomore BFA Musical Theatre major from Indian Lake, OH).

More information at 330-727-7514.