YSU Board of Trustees Summary, March 2 and 3, 2022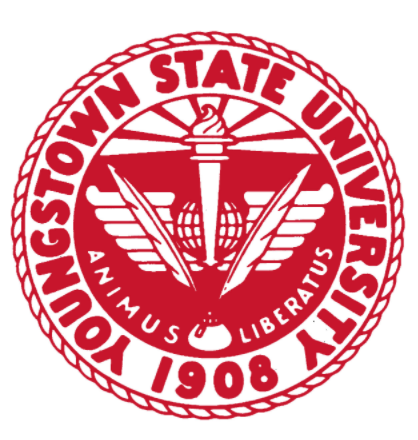 Tuition, academic program transformation, Penguin Pass, Strategic Workforce Education and Innovation, graduation rates and a new contract for campus police were among a variety of topics discussed during two days of meetings this week by the YSU Board of Trustees. The board met in Kilcawley Center on Wednesday and Thursday, March 2 and 3. For the full resolutions, and other background materials, visit the Board of Trustees website. Here's a summary:
President's Report
President Tressel acknowledged the ongoing conflict in the Ukraine. He noted that there are some YSU students and employees from the region or who have family in the region and that the university is working to help them in any way it can. "We should remember that each day is precious, and you sometimes don't know what's coming around the corner," he added. "We will keep all of those good folks in our prayers and our thoughts." Tressel also thanked Trustee Ted Roberts for his nine years of service and Galatiani Lopuchovsky for her two years as a student trustee. Finally, the president said the board's committees met for eight hours on Wednesday to discuss a variety of topics aimed at making "sure we hit the bullseye of our strategic plan," including student success, regional impact and academic distinction. He congratulated the YSU Ethics Bowl team for again placing among the top eight teams in the nation, the men and women track teams for winning the Horizon League indoor championships and the women's basketball team for winning the regular season Horizon League title. While YSU facess challenges, Tressel assured the board that "we have the right people in place with the right intentions and the right work ethic…You can feel good that every day we will become the best we can be."
Presentations
Faculty
Adam Earnheardt, professor, Communication, presented research titled "Exploring Perceptions of Future Student Communities," which focuses on the use of the ZeeMee app to foster a sense of belonging for prospective students and to influence their decision to register for orientation and matriculate as a new student.
Student
Beck Holko, senior, Communication, made a presentation on his senior capstone project titled "Direct to Consumer Pharmaceutical Advertising."
Student Organization
Penguin Productions, Jordan Record and Ryan Flemming. PP is a student programming board that creates events for students and the community. The group's two most visible events are Fall Fire Fest, the kickoff to YSU's homecoming weekend, and Federal Frenzy, an all-day music and arts festival in downtown Youngstown scheduled this year for April 23.
Athletics
Brian Shrum, head Soccer coach in his fourth year, and team member Julia Csernyik, sophomore, Criminal Justice and Political Science major, talked about the soccer program.
Academic Excellence and Student Success Committee
Actions
Approved a Resolution to Modify Textbook Selection Policy. The policy was reviewed as part of the university's regular policy review process, resulting in only minor revisions.
Approved a Resolution to Modify Admission, Retention, and Graduation Standards Policy. The policy was reviewed as part of the university's regular policy review process, resulting in only minor revisions.
Approved a Resolution to Modify Research Misconduct Policy. The policy was reviewed as part of the university's regular policy review process and updated in accordance with policies from the U.S. Department of Health and Human Services and the National Science Foundation.
Approved a Resolution to Authorize Conferral of Honorary Doctor of Science Degree on William Kennedy, president of Redex Industries Inc., maker of Udderly Smooth Udder Cream.
Reports
Chair John Jakubek introduced Kelly Wilkinson, new dean of the Williamson College of Business Administration.
Jennifer Pintar, associate provost for Academic Administration, introduced the Academic Program Transformation Initiative which will be implemented in tandem with the Curricular Efficiency and Academic Program Enhancement and Effectiveness initiatives. She said the university is hosting its sixth Curricular Efficiency workshop this week. The discussion at a January workshop included student mental health services and university marketing. Pintar also talked about curricular complexities, prerequisite requirements and course caps. She also said that through course efficiency initiatives, the university was able to eliminate 1,100 (out of 5,800) courses from the university's academic catalogue that, while in the catalogue, are not being taught.
Provost Smith said the process of reviewing and evaluating academic programs continues via the Academic Program Enhancement and Effectiveness Initiative. Any adjustments to programs warranted through the review will be reported to the board in June. Kevin Ball, associate provost for Academic Programs and Planning, said data is now available to update the dashboards for all academic programs for 2020-21. Sal Sanders, dean and assistant provost for Graduate Studies, said there is now an improved interface for the dashboards. He also reported on the expectation for YSU to address duplicative programs and low enrolled courses consistent with Ohio Revised Code that will be integrated with APEEI. "It's clear there has been a lot of work to get to where you are," Trustee Seals said.
Ball and Amy Cossentino, associate provost for Strategy and Engagement and dean of the Sokolov Honors College, reported on efforts to better align the strategic plan with the Higher Learning Commission accreditation process. The effort includes connecting HLC reaccreditation team members with members of the strategic planning team. Cossentino presented a graphic illustrating how implementation of the university's strategic plan aligns with steps required to prepare for the mid- and 10-year reaccreditation visits from the Higher Learning Commission. The overall goal is to develop the HLC assurance argument in real-time using these two collaborating teams by aligning the elements of implementing the strategic plan with the criteria in the assurance argument that are considered for reaccreditation.
Claire Berardini, associate provost for Student Success, updated the committee on CRM Advise, a system that allows faculty to issue alerts to academically struggling students who would benefit from some sort of academic outreach. Berardini said the number of alerts issued by faculty has significantly increased this semester, meaning that hundreds more students who may be at-risk academically are being identified and helped. She indicated that that it is a team effort of OAA with the academic program faculty and the Institute for Teaching Learning that will further enhance the adoption of the system and the resultant increase in the success of students.
Jeanne Herman, University registrar, reported on Penguin Pass, the university's new degree audit system. Student Trustee Galena Lopuchovsky said the system is great in helping students develop their course schedules and, ultimately, graduate on time.
Chet Cooper, chair of the Academic Senate, updated the board on activities of the Senate, including work of the Curriculum Committee and the Program Committee. He said the Senate is also working on several policies, including one about the ability of transfer students to graduate with honors. He also encouraged trustees tune in to the Senate's new podcast. President Tressel also noted that the Senate has been very engaged and helpful in the university's COVID-19 return-to-campus initiatives.
Institutional Engagement Committee
Actions
Approved a Resolution to Accept WYSU Memberships (822 memberships from July 1 to Dec. 31, 2021, totaling $143,850 in gifts.)
Reports
Paul McFadden, president of the YSU Foundation, presented the Foundation's gift report for the second quarter of fiscal year 2022, showing $7.5 million in new gifts and pledges and $5.3 million in pledge payments from October through December 2021, both up nearly $2 million from the same period in 2020.
Jennifer Oddo, executive director of the Division of Strategic Workforce Education and Innovation, introduced Jackie Ruller, director of Advanced Manufacturing Research and Commercial Projects, and Lindsey Ekstrand, manager of Workforce Education Programs. Ruller told the board about the recent installation of the new 3D printing Mazak system at the Excellence Training Center, and about a new $10 million partnership to increase the number of small-to-midsize enterprises using advanced technologies. Ekstrand talked with the committee about a new $250,000 state-funded plan to help low-income Ohioans participate in free training and receive one or more technology-focused credentials. President Tressel noted that the work of the Division has all been funded via external dollars, including tremendous financial support from the state of Ohio. "We've been blessed with a whole lot of help from the outside," he said, adding, "It's been an exercise in patience, and appreciation."
Berardini and Ross Morrone, chief marketing officer, talked about a plan to increase the percent of prospective students who attend orientation, and then to increase the percentage of those students who are enrolled on the 14th day of the semester. Tressel said getting more students to orientation will, naturally, result in more enrollment.
Gary Sexton, director of WYSU, talked with the committee about the radio station's alignment with the university's strategic plan. Included in the report was information showing that WYSU receives about 60 percent of its revenue from external sources (i.e., memberships, Corporation for Public Broadcasting) and about 40 percent from YSU. He also provided a chart showing that WYSU has five employees and an operating budget of $988,132, the second to the lowest among the state's 11 public radio stations. "Small and mighty," said Shannon Tirone, associate vice president for University Relations.
Finance and Facilities Committee
Actions
Approved a Resolution to Modify Contract Compliance and Administration Policy. The policy was reviewed as part of the university's regular policy review process; among the modifications is the addition of definitions for standard and non-standard contracts, responsibilities for contract compliance and rules on signature authority.
Approved a Resolution to Modify and Retitle Electronic Information Technology Accessibility Policy. The policy was reviewed and retitled as part of the university's regular policy review process and, as a result, was retitled the Digital Accessibility Standard.
Approved a Resolution to Approve Changes to Tuition and Fees for the 2022-23 Academic and Fiscal Year. The resolution sets tuition/fees across several categories, including undergraduate, graduate, resident, non-resident, Affordable Tuition Advantage, Penguin Promise and distance learning. Neal McNally, vice president for Finance and Business Operations, reported that YSU's tuition and fees will remain the third lowest among public universities in Ohio. Under Penguin Promise, in which students' costs remain the same for four years, full-time tuition/fees for new incoming undergraduate students will be $5,205 per semester starting Fall 2022. For graduate students, the amount is $6,494 per semester. Out-of-state full-time students pay an additional $180 per semester surcharge. The resolution also calls for no changes in dozens of other miscellaneous fees, including parking. Trustee Eric Spiegel asked if the university or the state of Ohio does any modeling on the impact tuition has on enrollment. McNally said neither the university nor the state has analyzed the tuition sensitivity but have acknowledged that tuition price elasticity is not limitless. McNally also pointed out, however, that the state places caps on undergraduate tuition. To not adjust to the cap, the revenue generated is a lost opportunity that never returns, he added. Provost Smith added that the university does model how the combination of tuition and scholarships impacts net tuition price and how that can influence students' decisions to attend YSU.
Approved a Resolution to Approve Interfund Transfers. The resolution includes the transfer of $750,000 from the Parking Services Plant Reserve to fund renovations to the M-30 parking deck.
Reports
McNally presented a budget-to-actual comparison showing all General Fund revenue and expense categories are on or above target through the first half of fiscal year 2022. McNally said that while the budget plan is on target, revenue this year from tuition and fees has fallen by nearly $4 million, and he reminded the board again that the budget relies on approximately $10 million in one-time federal COVID-19 funds. He also noted that revenue for university Housing is down, due mostly to a less-than-projected 74 percent occupancy rate that will likely result in a $1 million shortfall.
"This certainly starts the busy time for our office," Rich White, director of Planning and Construction, said in starting his summary of campus construction. Among the projects: renovations to the greenhouse in Ward Beecher Hall; elevator safety repairs and replacements; building envelope renovations; utility distribution upgrades and expansion; Moser Hall and Fok Hall renovations; and additional surface parking lots along Fifth Avenue.
Joy Polkabla Byers, associate vice president for Student Experience, updated the committee on the ongoing assessment of the university's student center. Byers said a committee charged with examining the future of the center hosted a campus forum in January, attended by 65 individuals. At the meeting, the university's consultant shared ideas on possible designs, including renovations to the current Kilcawley Center or construction of a new student center along Fifth Avenue. She said the committee has received lots of good feedback and hopes to make a thorough presentation to the board in June. "We have solicited input from everybody you could imagine," said John Hyden, associate vice president for Facilities. Trustee Molly Seals said it is critical that the university's plans for the student center be clearly communicated, especially given the downsizing taking place elsewhere across campus. "The sensitivity of that is really important," she said.
McNally reported that the university is committed to doing as much business as possible with local companies. State and federal competitive selection requirements, however, mean YSU sometimes ends up working with businesses outside the area. Last fiscal year, YSU spent $22 million with companies located in Ohio and $14 million with businesses in Mahoning, Trumbull and Columbiana counties. "That's a big impact," he said. And that doesn't include a $100 million-plus annual payroll and the $75 million to $100 million in construction spending on private housing and retail adjacent to campus.
Tressel concluded the committee meeting by telling trustees that the administration is very aware of the challenges in front of YSU and all higher education. YSU is working hard, he said, to optimize class offerings and personnel and to find new and better ways to attract students.
University Affairs Committee
Actions
Approved a Resolution to Ratify Personnel Appointments/Athletics, including four appointments, three separations, four reclassification/position adjustment and five salary adjustments.
Approved a Resolution to Modify Drug-free Environment Policy. The policy was reviewed as part of the university's regular policy review process, resulting in minor changes.
Approved a Resolution to Modify and Retitle Administrative Complaint Process – Professional/Administrative Staff Not Covered by a Collective Bargaining Agreement Policy. The policy was reviewed as part of the university's regular policy review process, resulting in minor changes.
Approved a Resolution to Modify and Retitle Employee Files Policy. The policy was reviewed as part of the university's regular policy review process, resulting in minor changes. Among the changes is that medical records, benefits records, workers' compensation records and employment eligibility verification documents are not part of personnel files and are separately maintained by the office of human resources.
Approved a Resolution to Modify Employee Assistance Program Policy. The policy was reviewed as part of the university's regular policy review process, resulting in minor changes.
Approved a Resolution to Amend and Restate the Youngstown State University Alternative Retirement Plan. Amendments bring the plan into compliance with the Setting Every Community Up for Retirement Enhancement Act of 2019 and the Coronavirus Aid, Relief and Economic Security Act of 2020. Greg Morgione, associate general counsel, said YSU currently has 127 employees in the ARP.
Approved a Resolution to Ratify the Fraternal Order of Police, Ohio Labor Council, Inc., Collective Bargaining Agreement. The three-year agreement runs through June 2024 and includes, among other items, annual pay raises of 1.5 percent, 2 percent and 2 percent.
Approved a Resolution Regarding Terms and Conditions for Classified Law Enforcement Employees Excluded from Collective Bargaining. The resolution extends some of the provisions of the new FOP contract (pay, insurance, overtime compensation, holidays, vacation, leaves, uniforms and equipment, retirement, instructional fee remission and miscellaneous benefits) to classified law enforcement employees excluded from the bargaining unit, namely lieutenants.
Approved a Resolution to Ratify Personnel Appointments/Faculty and P/A Staff, including 15 appointments, 13 separations, five reclassifications/position adjustments, five promotions and three salary adjustments.
Approved a Resolution to Approve the Multi-year Appointment of the Dean of the Williamson College of Business Administration with Rank and Tenure.
Reports
Ron Strollo, executive director of Intercollegiate Athletics, provided a series of reports on educational outcomes of student athletes.
Dana Lantz, director of Equal Opportunity, Policy Development and Title IX, reported on the equal opportunity and affirmative action plan. Among the data – the percentage of female (52 percent) and minority employees (13 percent) has remained steady in the last three years. Lantz and Holly Jacobs, vice president for Legal Affairs/Human Resources, introduced a new system of reporting quarterly the university's minority and female hiring goals. Lantz also reported on new workforce recruitment and outreach efforts, including a new talent management software system, a new campus wide classification and compensation study and revised search and hiring procedures.
McNally reviewed a 21-page assessment of the university's Financial Services offices, which includes budget operations, the Controller's Office (bursar, procurement, payroll, accounting) and internal audit. The report shows that the number of staff and most staff salaries are generally lower than the average at peer universities in Ohio and nationwide (75 staff employees vs 88 peer average). He said the lower salaries can make it more challenging in filling positions, especially when many organizations and universities are now allowing employees to work remotely. He also reported that YSU holds good/satisfactory ratings among key performance indicators, including the state's Senate Bill 6 financial ratios, bonded indebtedness ratings and external audit results. McNally also reported that the results from a February 2022 survey indicates that campus financial managers generally have a favorable option of YSU financial services offices.
Jacobs reviewed a 22-page assessment of Legal Services/Human Resources. The report shows that YSU's 13 HR staff members is the lowest among nine comparable universities in Ohio, and that most staff salaries are also lower than comparable universities. The report includes details on employment indicators, labor relations, benefits, training/development and equal opportunity. Among other highlights: three out of four-star rating for public records, new electronic employment and evaluation processes, improved awareness of Title IX and anti-discrimination, award-winning wellness program and participation in the state Changing Campus Culture Initiative.
Governance Committee
Actions
Approved a Resolution to Amend the Bylaws of the Board of Trustees of Youngstown State University. Among the changes: a provision allowing the board to hold meetings through YSU supported technology as provided by law (virtual); new sections on board orientation and ethics training; and creation of a new Intercollegiate Athletics Committee.
Reports
The committee unanimously nominated the following slate of board officers for 2022-23: Chair John Jakubek, Vice Chair Chuck George and Secretary Molly Seals.
Mike Sherman, vice president for Institutional Effectiveness and Board Professional, reported that YSU has been significantly involved in many of the major initiatives discussed at the recent Ohio Department of Higher Education Fall 2021 Trustees Conference - college credit plus, FAFSA completion, ITAGS/CTAGS, college comeback/stranded credits and second chance grants. Tressel said the major point he took out of the conference is the growing need for computer scientists across the state and nation.
The committee discussed holding an Advance (retreat) in the Fall to discuss the university's Collective Impact with the Community.
Sherman presented YSU's 2021 IPEDS Data Feedback Report. IPEDS collects data from all higher education institutions. The 16-page report compares YSU on a plethora of measures, from enrollment and graduation rates to faculty salaries and financial aid, against 29 other institutions nationwide, from California State University-Fresno to Kean University in New Jersey. The board discussed several areas of the report, including graduation rates, admission selectivity and financial aid. There was significant discussion amongst board members regarding closing the achievement gap and efforts currently underway to support such an objective. Sherman indicated that some significant analytics are underway to assess the interactive effects of various student attributes such as academic preparation, expected family contribution to pay tuition, and scholarship amounts on student retention. It was indicated this analysis will help provide some perspectives on how to increase the success of admitted students.
Sherman reported on a state law that requires universities to evaluate courses based on enrollment levels and duplication with other institutions. The YSU Office of Academic Affairs reported that it intends to intersect this requirement with the Academic Program Effectiveness and Enhancement Initiative so as to present a preliminary report to the board in September 2022 and for approval in December 2022.
Sherman also presented the two-year running attendance report for members of the board that is submitted to the Ohio Department of Higher Education.
The board also had a lengthy discussion about graduation rates and what YSU can do to improve them. Trustee Seals said she believes the university needs a higher sense of urgency on the issue and should seek external help to find ways to increase the rate. "Until we research it, we don't know," she said. Seals particularly pointed to data in the IPEDS report showing a 21-percent six-year graduation rate for black/African American students. The board also discussed ties between graduation rates and admission standards, the impact of the state's switch to a performance-based funding formula and the college-readiness of high school students. Sherman noted that pending federal legislation will require reporting on student success at the academic major level. He also said that more emphasis is being placed on the length of time a student can retire their higher education debt given their major as well as the relationship of these factors to measures of career-boost and social mobility. He indicated that the Carnegie Classification is likely to include a social mobility index in the next criteria and various foundations and other agencies are emphasizing social mobility.
Investment Subcommittee
Actions
Approved a Resolution to Approve Clearstead's Recommendation to Rebalance the Non-Endowment Long-Term Investment Pool. The recommendation from John Colla, a representative of Clearstead, includes investing $2.6 million in the HIG Principal Lending Fund.
Approved a Resolution to Amend the Youngstown State University Non-Endowment Asset Allocation Guidelines. The changes include allowing more flexibility between the long-term and short-term pools.
Reports
McNally reminded board members of the university policy requiring trustees to disclose relationships with financial institutions involved with the university's non-endowment and endowment funds.
Colla reported that the university's total non-endowment assets gained 7.8 percent in the 2021 calendar year to $87.27 million. "
Audit Subcommittee
Reports
Kelli L. Miller, former director of Internal Audit now working as a manager in the YSU Division of Workforce Education and Innovation, updated the subcommittee on the Audit Matrix Open Audit Recommendation, the FY22 Second Quarter Internal Audit Plan, the Anonymous Reporting Hotline and Enterprise Risk Management.
Miller also reviewed the transition plan for the Office of Internal Audit and updated members on the search for a new director. Miller is leading the search committee.
McNally presented the FY 2021 NCAA Agreed Upon Procedures Report and the WYSU Radio Station Audit for FY 2021, reviewed by the independent accounting firm Plante Moran. He said both audits were clean with no findings, and both have been certified by the Ohio Auditor of State.
He also reported on a new audit for WYSU-FM, which he said is clean with no findings.
Memorials
President Tressel recognized the following passings:
Lyn Deyermond Hemminger, retired professor, Health and Physical Education.
Mary McFadden, mother of Paul McFadden.
Domenico Aliberti, retired professor, Foreign Languages.
Gus Mavrigian, professor and acting chair, Mathematics.
Gary Housteau, sports columnist, photographer, creator of The Valley's Playbook sports magazine and The Buckeye Sports Bulletin.
Julie Lawrence-Manley, alum and former staff employee.
Patricia Anne Cooper, mother of Chet Cooper.
Paul R. Brown, president emeritus, Zane State University.
Balakrishnan Subramanian, retired professor, Mathematics and Computer Science.
Richard Shale, retired professor, English.
Betty Brown Jagnow, publisher, The Youngstown Vindicator; president, WFMJ-TV.
Joseph Nudo, alum and football coach.
David Lee Tressel, brother of Jim Tressel.
Warren Young, retired professor and chair, Physics and Astronomy, founder of Ward Beecher Planetarium.
Frank Betsa, employee, Network Services.
Resolutions of Appreciation
The board approved resolutions of appreciation for two outgoing members of the board, Trustee James E. "Ted" Roberts and Student Trustee Galatiani G. Lopuchovsky.
Board Chair's Remarks
Board Chair John Jakubek said, "Everyone on campus is doing a tremendous job at hand, and we really appreciate that." He said the board's committees covered a lot of ground during Wednesday's all-day meetings. He also indicated difficult decisions have been and will continue to need to be made to achieve the sustainability objective and that the board has confidence in the leadership team to help chart that course. And he said he's hopeful that COVID-19 is fading, "but we still need to be prepared and careful." He added, "It's good to see people back on campus."
Upcoming Regular Meetings of the Board
Thursday, June 23, 2022
Wednesday, Sept. 21, 2022
Thursday, Dec. 8, 2022
Adjournment