YSU Art department partners for downtown mural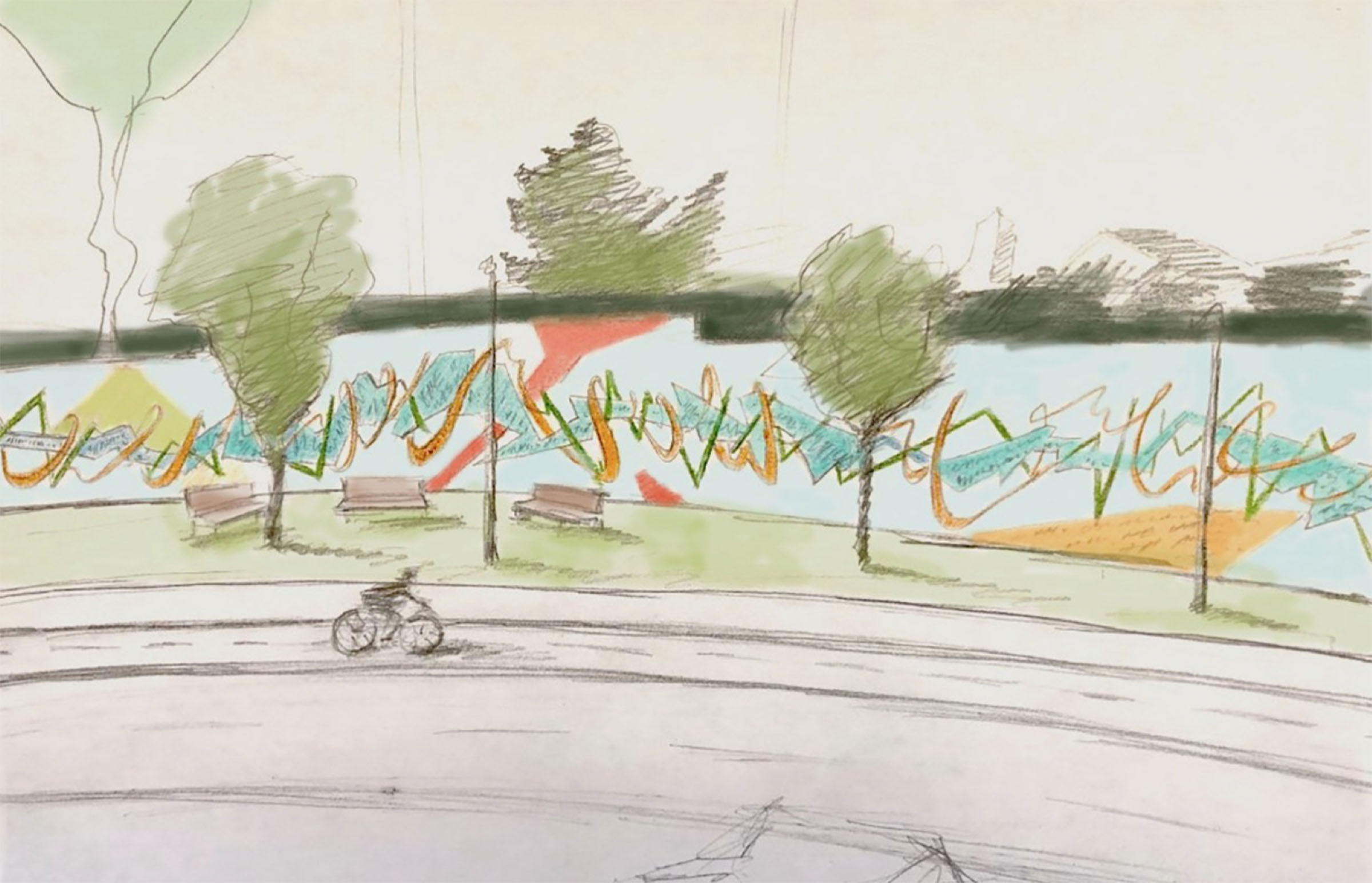 The Youngstown State University Department of Art is partnering with Lit Youngstown to install a mural along Andrews Avenue in downtown Youngstown.
The mural, funded via a Neighborhood SUCCESS Grant from the Raymond J. Wean Foundation, will be designed by Art students in Associate Professor Dragana Crnjak's special topics class on creating public art.
"In this class, students will learn about selecting sites and ameliorating conditions, engaging the public, and following the all legal and creative steps for installing such works," Crnjak said.
The students will work with Youngstown CityScape and the Andrews Avenue Business Group Youngstown CityScape Director Sharon Letson said that the AABG has been considering a mural as part of the continued revitalization of the historic corridor.
David W. Jones, chair of Fireline Inc., said the Andrews Avenue industrial corridor "has long had a neglected wall which is the perfect place for a mural. Youngstown has a great talent pool filled with artists. Seeing a mural emerge will be a wonderful thing."
The mural will include a ribbon of memories written by current and former residents and visitors to downtown Youngstown. Cherise Benton, Lit Youngstown board member, said the project will reflect the memories of people of many ages and experiences.
"This isn't a 'good vibes only' space; it's an honest impressions space," Benton said. "We hope that everyone who sees the mural will relate to at least one of the memories. We want to acknowledge Youngstown's histories and celebrate the people who are making it what it is now and what it will be in the future."
Memories can be submitted to Lit Youngstown by visiting www.LitYoungstown.org and clicking on the "Send Us Your Memories" link.
(Note: Crnjak said YSU student participation in the mural project is still planned for late this summer and will be essential in Fall and Spring semesters of the 2020-21 academic year, depending on the course of the coronavirus.)