Workshop Nov. 5 on campus explores space-based technology markets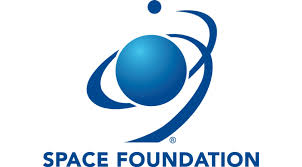 A one-day workshop designed to help area business leaders and entrepreneurs explore new and emerging opportunities in space-based technology markets will be held Tuesday, Nov. 5 on the campus of Youngstown State University.
The workshop, hosted by The Space Foundation in partnership with YSU and the Youngstown Business Incubator, is in the DeBartolo Stadium Club on campus. Registration fee is $35. Students are free. For more information and to register, visit https://www.spacefoundation.org/what-we-do/space-commerce-partners/space-commerce-partners-workshops-youngstown-oh/.
The workshop is designed to address the most common challenges companies face in growing their space-based technology businesses. The event, part of a nationwide Space Commerce Program, provides key insights into space commerce, addresses the most common challenges companies face and helps close the gap on specific issues keeping businesses from growing and expanding.
Featured speakers from the Space Foundation are Diane Dimeff, Space Commerce chief advisor, and Mo Kanwischer, Space Commerce advisor.
Founded in Colorado Springs in 1983, the Space Foundation is the world's premier organization to inspire, educate, connect and advocate on behalf of the global space community. The Foundation is a nonprofit leader in space awareness activities, educational programs, and major industry events.