This Week at YSU, Aug. 17, 2015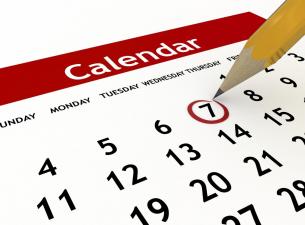 Saturday, Aug. 15 to Tuesday, Sept. 1. YSU opens the 2015-16 academic year with Penguin Paradise Welcome Week, featuring 18 days of activities ranging from outdoor movies and caricature artists to puppies and karaoke. Full list of activities.
Monday, Aug. 17, 1 to 9:30 p.m., and Tuesday, Aug. 18, 10 a.m. to 6 p.m. YSU's first IGNITE, a two-day experience designed to help incoming students get acclimated to the campus.
Tuesday, Aug. 18, 9 a.m. President Tressel presents the 2015 State of the University address in the Chestnut Room of Kilcawley Center. Light refreshments and coffee will be available at 8 a.m.
Wednesday, Aug. 19. Fall semester classes start.