Wean Foundation funds nonprofit fellowship program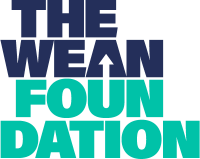 The Center for Nonprofit Leadership in YSU's Williamson College of Business Administration has been awarded $196,000 from the Raymond John Wean Foundation to implement the Nonprofit Leadership Summer Fellowship Program for 2023 and 2025.

"We are excited by the opportunity to once again partner with the Wean Foundation to help organizations build capacity while providing career-related experience to YSU students," said Laura Dewberry, director of the YSU Center for Nonprofit Leadership.

"The Foundation is pleased to extend its partnership with YSU," said Tara Walker-Pollock, Wean Foundation program officer. "By implementing best practices around flexible hours, fair wages, race equity and inclusion, this fellowship demonstrates the organization's ongoing commitment to equitable access to resources, knowledge and opportunity."

The program started in the summer of 2011 and has been held every other year since. To date, 63 YSU students have participated, working more than 30,000 internship hours.

The latest grant helps fund at least 10 full- and part-time fellows/interns in the summer of 2023.Organizations interested in participated should apply by Friday, Dec. 9. The program focuses on participation from students of color as well as actively recruiting host organizations led by people of color and those organizations that align with the Wean Foundation's values and strategic priorities.

Full-time student fellows work 40 hours a week for 12 weeks between May 15 and Aug. 4. For organizations that prefer a part-time fellow, students work 25 hours a week for the same 12-week period. All fellows will be paid $18 an hour.
The award of a funded fellow will be limited to nonprofit and public sector organizations within Mahoning and Trumbull counties.

The Wean Foundation is dedicated to community building that promotes a racially equitable future where one's race identity has no influence on how one fairs in society. Established in 1949, the Wean Foundation leverages a dynamic combination of grantmaking, capacity building, and convening and partnerships in the under resourced communities of Warren and Youngstown, Ohio.

Students interested can apply starting January 2023. YSU students with a minimum of a 3.0 GPA in their major are eligible to apply; senior standing is preferred. Students who participate are eligible to earn four hours of academic credit.
For more information, contact Dewberry at LJDewberry@ysu.edu or 330-941-1870.