WCBA honors outstanding alumni at banquet Oct. 27
The Warren P. Williamson, Jr. College of Business Administration at Youngstown State University presents the 22nd Annual WCBA Alumni Banquet Friday, Oct. 27 in Williamson Hall on the YSU campus.
Recipients of 2017 WCBA Outstanding Alumni Awards are Robert DiRusso, BSBA 1982, owner/president, DiRusso's Sausage, Inc., Outstanding Business Alumnus; Mitchell Joseph, BSBA 1969, founder/CEO, Joseph Company International, Inc., Business Achievement Award; Patricia Mishic, BSBA 1989, chief commercial officer, CoorsTek, Inc., Outstanding Business Alumna; and Ashley Basile Oeken, BSBA 2007, MBA 2008, president, Engage! Cleveland, Outstanding Recent Alumna.
The reception begins at 6:00 p.m. with dinner at 6:50 p.m. followed by the award program. To make reservations for the banquet reserve online by October 20. For more information, contact Christine Shelton, coordinator of external relations of the WCBA, at 330-941-3068 or cgshelton@ysu.edu.
Robert DiRusso - Outstanding Business Alumnus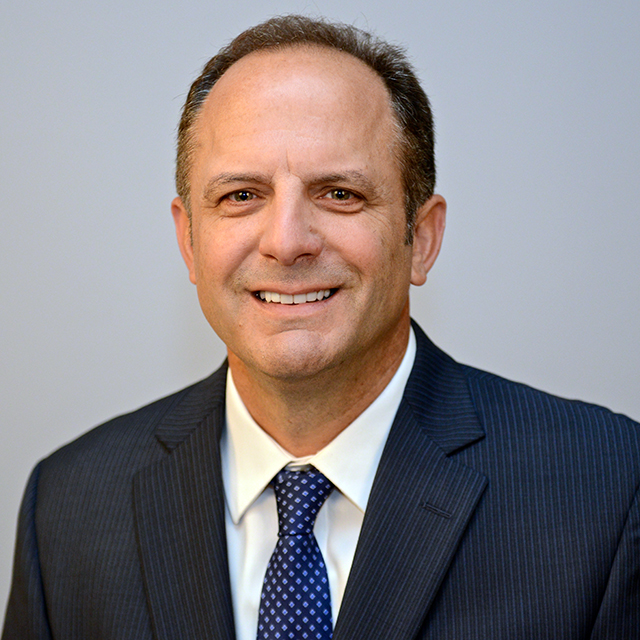 DiRusso is also the owner/operator of DiRusso's Concessions, LLC, which operates sausage concession trailers at fairs and festivals, and manufacturer of DiRusso's Real Italian Sausage and other meat products. At the age of seventeen, DiRusso, who grew up in Canfield, Ohio, was operating his own sausage concession route at fairs and festivals throughout Ohio. After graduating from YSU with a Bachelor of Science in Business Administration in Accounting, DiRusso expanded his concession business and, also, developed and operated DiRusso's Restaurant in Canfield, featuring DiRusso's Italian sausage sandwiches.
In 1993, DiRusso purchased DiRusso's Sausage Company from his uncle, Augustine DiRusso and has been successful in growing the business by introducing new products and packaging, by developing a retail marketing program and through continuous reinvestments in the business. DiRusso's has become a well-known brand name in the Mahoning Valley and beyond, now servicing over 300 retail stores and hundreds of food service operators. DiRusso co-founded the Riverbend Business Park Association which has been successful in revitalizing and restoring the Riverbend Business Park in Youngstown where DiRusso's Sausage is located.
In 2007, DiRusso was named a Paul Harris Fellow by the Rotary Foundation in recognition of his contributions and in 2013, he received the outstanding small business philanthropist award from the Mahoning Shenango Chapter of the Association of Fundraising Professionals.
Mitchell Joseph - Outstanding Business Achievement Award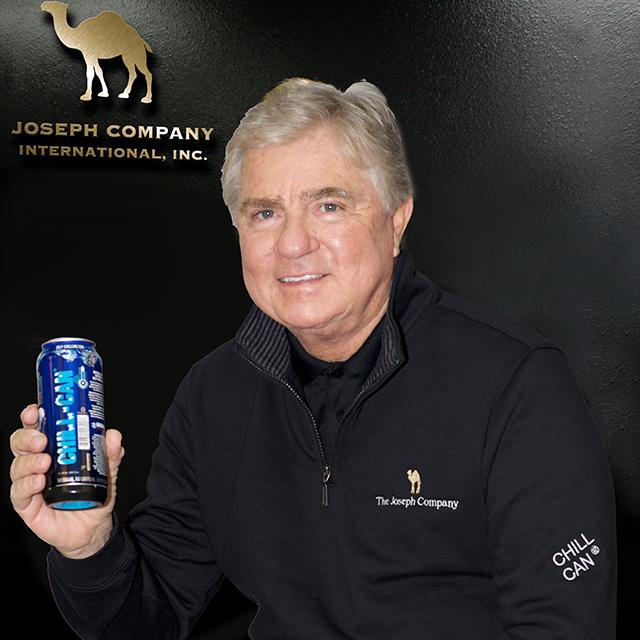 Joseph earned a bachelor's degree from YSU in 1969 and got his start with the import of a German beer to the United States. In 1982, Joseph founded The Joseph Company International in Irvine, California. Currently, The Joseph Company has operations in California, Florida, and London and employs 340 people. 
Joseph's development of the self-chilling can has led to national recognition. He was awarded "Rookie of the Year" by the The United States Army for self-chilling canteens developed for soldiers in desert warfare and was recognized by the United States Environmental Protection Agency for the redesign of the Chill-Can®. He signed historic self-chilling licensing agreement with The Pepsi Cola Company and created the blue Pepsi can, still used today; created technology, in conjunction with NASA, which allowed for astronauts to enjoy cold desserts in outer space; signed historic self-chilling licensing agreement with Heineken and created the barrel can that is still used today; and sold pressurization technology to Heineken which allowed Heineken to have the only 5-liter keg on the market without a CO2 cartridge.
Joseph will be bringing the Chill-Can® technology back to the East Side of Youngstown where he was born. The $20 million Chill-Can Beverage and Technology Center is set for completion by fall 2018 on the very spot where Joseph's great-grandfather operated the family-owned Star Bottling Company from 1921 to 1970. Joseph and the team of engineers at The Joseph Company International over the past 25 years has contributed to many of the non self-chilling products and packaging solutions that exist today. 
Patricia Mishic - Outstanding Business Alumna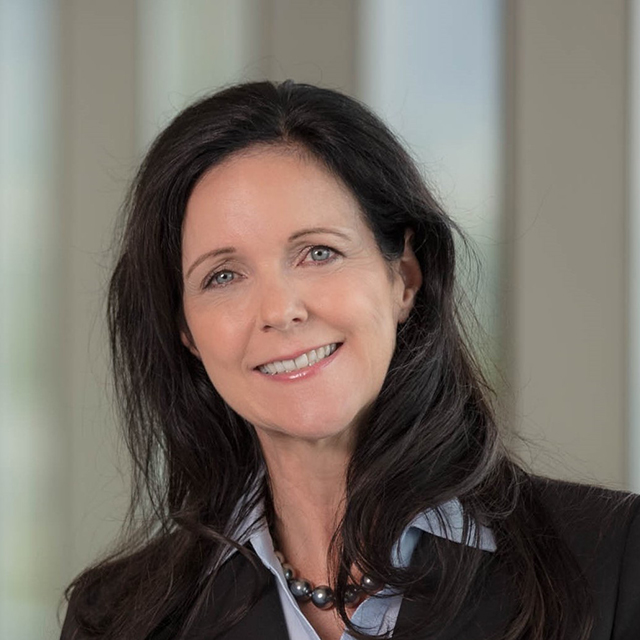 A graduate of YSU with a Bachelor of Science in Business Administration in Industrial Marketing, Mishic also holds an MBA from the University of Akron and has completed the Babson College and IMD Executive Management and Entrepreneurial programs.
As the chief commercial officer for CoorsTek, Inc., a global leader in highly engineered industrial ceramic products, Mishic oversees a team that serves customers in 70 countries, across a wide range of markets including aerospace, defense, semi-conductor, energy and automotive.  Mishic's focus is centered on delivering sustainable, profitable growth through strategic marketing and sales solutions.  Prior to CoorsTek, Mishic spent 12 years at The Dow Chemical Company in a variety of strategic marketing, innovation and business development roles.  She also served as chief marketing officer for A. Schulman, a global leader in chemical manufacturing.
Mishic has played integral roles in numerous non-profit organizations including serving on the Girl Scouts of America Regional Council Board of Trustees for 18 years, a Board member of Zonta International, Saginaw Future, Inc. Task Force Member, University of Akron college of Business Administration Marketing Advisory Board member and the University of Akron Office of Advancement Branding Advisory Committee.
Ashley Basile Oeken - Outstanding Recent Alumna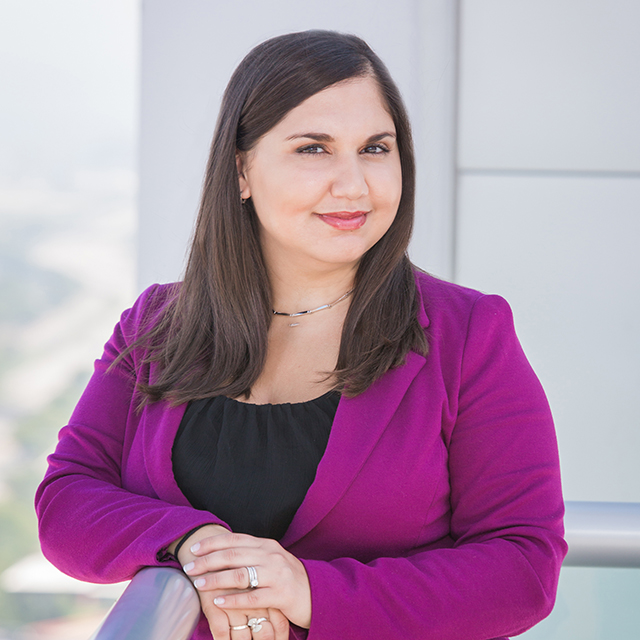 Oeken holds a Bachelor of Science in Business Administration and a Master of Business Administration from YSU. Additionally, she is a graduate of the LEADdiversity Class of 2015, PRADCO's Women in Leadership Class of 2013, Cleveland Bridge Builders Class of 2012 and the Spring 2009 Civic Leadership Institute.
As president of Engage! Cleveland, a non-profit organization leading the effort on the attraction, retention and engagement of young professionals in Greater Cleveland, Oeken oversees all aspects of the organization, while driving strategic initiatives to increase Engage! Cleveland's impact on the business and civic communities. In her role, she consults with employers, nonprofits and city agencies to attract, engage and retain the best and brightest talent.
In addition to her work at Engage! Cleveland, Oeken is active in Cleveland's civic community serving on a variety of committees and boards including the Board of Trustees at the Saint Luke's Foundation, where she serves on the Strong Neighborhood Committee and as Chair of the Governance Committee. Oeken has received many honors and recognition for her work in the Cleveland area including:  Women of Distinction Award, Girl Scouts of Northeast Ohio; Networking Rising Business Star Award, Cleveland Business Connects; 40 under 40 Award, Crain's Cleveland; and HR Partner Award, ERC and the Cleveland Society of Human Resources Managers.
---
Sponsorships from area businesses and organizations for the 2017 WCBA Alumini Banquet as of September 6, 2017 include:  Boak & Sons; Bodine Perry, LLC; CoorsTek, Inc.; Denise & John York and The DeBartolo Corporation; DiRusso's Sausage, Inc.; HBK CPAs & Consultants; Joseph Company International, Inc.; ms consultants, inc.; Packer Thomas; PNC Bank; Simon Roofing; Vallourec Star; Brilex Industries, Inc.; Taylor-Winfield Technologies; Cohen & Company, Ltd.; Cortland Bank; Hometown Pharmacy Solutions; Huntington Bank; Payroll Pros, LLC; SSB CPAs; Better Business Bureau; Cope Farm Equipment, Inc.; Donald & Barbara Graham; H.D. Davis CPAs, LLC; Hunter-Stevens Land Title Agency, LTD; Jocelyne Kollay Linsalata; Sherman Creative Promotions, Inc.; Turning Technologies; and Western Reserve Building Trades.