WCBA field visits provide opportunity, insight, experience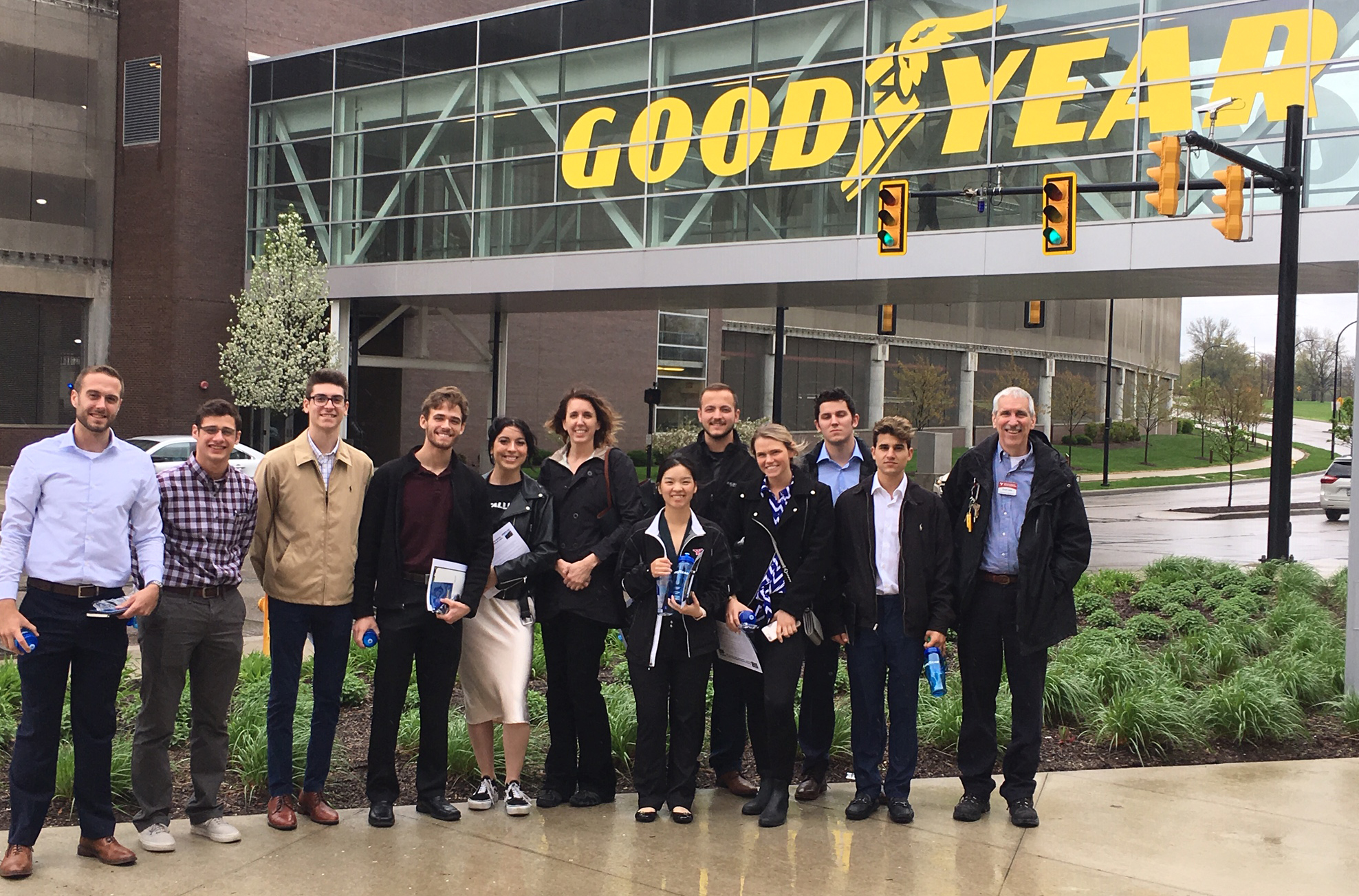 More than 60 students in Youngstown State University's Williamson College of Business Administration participated in management field visits to Parker Hannifin, Nestle Professional and Goodyear during this past Spring semester.
"We are happy that we were able to partner with three large corporations in the Northeast Ohio region," said Kimberly Pleva, a lecturer in WCBA's Management department. "Each company graciously welcomed us into their facility, and the leadership teams openly provided our students with direct application of management fundamentals. These organizations also provided insightful career advice and opportunities for students to build their professional networks."
The visits provide students with an understanding of what a Management career entails and how real world business organizations approach multiple management functions.

While visiting Parker Hannifin in Ravenna, students met with senior leadership to discuss strategic planning, lean enterprise, employee relations and health and safety, among other topics. A trip to Nestle Professional in Solon, pictured here, included presentations from twelve Nestle managers about career paths, supply chain management, marketing and sales, procurement and human resource management. The Goodyear Tire & Rubber field visit, picture at the top of the story, included a full tour of the race tire manufacturing facility and innovation center as well as meeting with leadership to discuss management processes in operations, quality, safety and human resources.
"It was great to see our students so engaged in learning about management from the key personnel at major corporations," added Frank Sole, senior lecturer, Management.
"The most rewarding aspect of the field visit was the opportunity to learn how the content in our management classes directly applied to one of the world leaders in engineering technologies," said Karlis Larson, a sophomore finance major.
Also during the Spring semester, a group of students and professors visited a Walmart distribution center in Woodland, Pa., to learn about logistic, information systems and distribution. Several participating students are members of a new business college organization, Student Information and Supply Chain Association, which aims to bring together students who are interested in supply chain management and information systems.
"The field visits provide learning experiences not replicable in the classroom that help enhance understanding for both students and accompanying faculty," said Deepa Iyer, assistant professor of Management, who accompanied students on the Walmart distribution center trip. "Visits also build stronger relationships with participating businesses."