"This is Us" writer/producer visits campus Sept. 27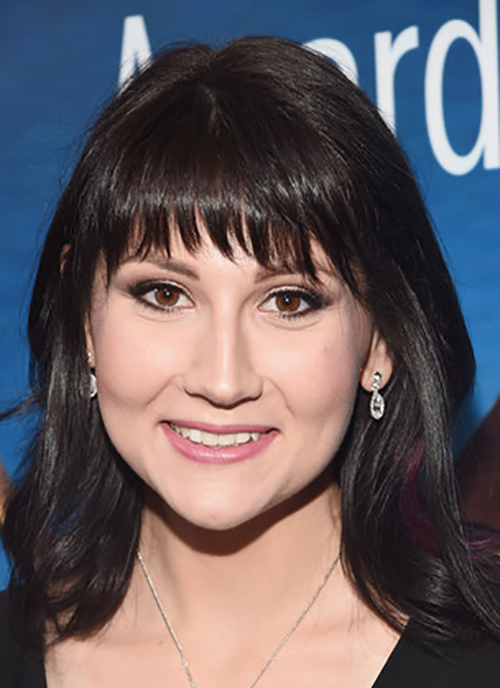 The award-winning writer and producer of NBC TV's popular and innovative program This Is Us speaks noon, Friday, Sept. 27, in the auditorium of the Williamson College of Business Administration on the campus of Youngstown State University.
Vera Herbert, a graduate of Youngstown's Ursuline High School, will talk about her journey, opportunities and challenges in the entertainment industry, and provide tips for working in Hollywood, during the presentation sponsored by the YSU Department of Communication.
The event is free and open to the public.
Herbert is a three-time Emmy-nominated writer and co-executive producer on This Is Us. Her episode "The Trip" won the Writers Guild Award for Outstanding Writing for episodic drama, and her episode "Still Here" was nominated for an NAACP Image Award for Outstanding Writing in a Drama Series.
She started her writing career as an intern on the first season of MTV's Awkward while she was a senior in college. Herbert spent three seasons on the show, until at age 23 she wrote and produced an original pilot, Blink, for the CW. She has since sold pilot scripts to the CW, Fox and NBC.
On the feature film side, her screenplay Don't Make Me Go made the 2012 Black List of best unproduced scripts in Hollywood and was sold to Big Beach Films, where it is still currently in development. She has written feature scripts for Lionsgate Films and Fox Searchlight, and she served as a co-executive producer of a Brazilian film, Maybe A Love Story, in 2018.
Herbert holds a bachelor of Fine Arts degree in screenwriting from the University of North Carolina School of the Arts.
Her first published pieces of fiction were two short stories featured in YSU's Penguin Review in 2007. She currently lives in Los Angeles with her husband Brandon.
Parking is available in the Wick Avenue deck for a nominal fee. For more information, call 330-941-2307.