University Theatre presents Pulitzer-winning play, "How I Learned to Drive"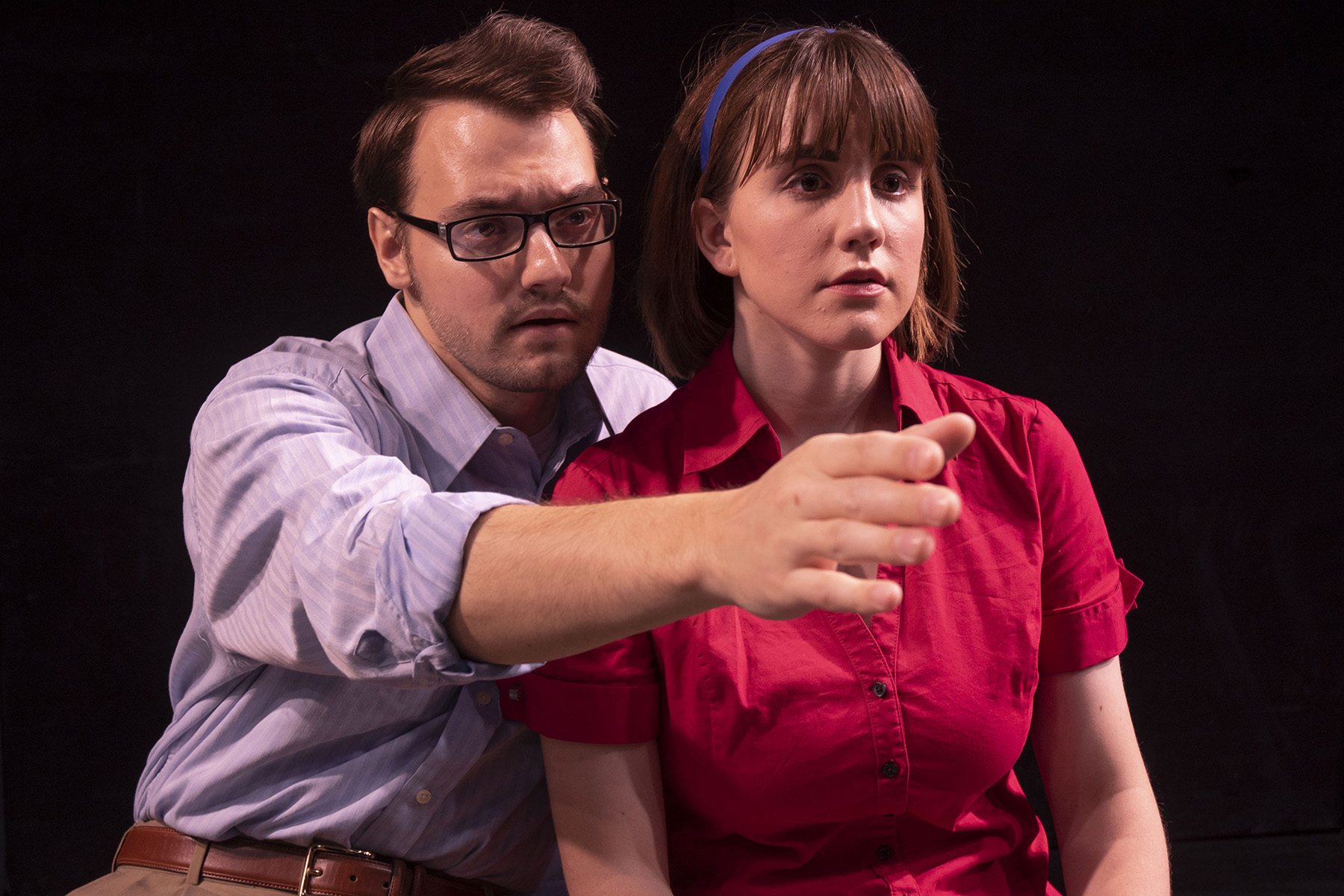 How I Learned to Drive, a Pulitzer Prize-winning play that grapples with difficult issues such as family dysfunction and pedophilia, is presented by Youngstown State University Theater Nov. 9 through 11 and Nov. 16 through 18 in Bliss Hall's Spotlight Theater.
Friday and Saturday performances begin at 7:30 p.m. while the Sunday matinee performances are at 2 p.m. All seats are general admission. The play contains adult themes and strong language.
Adult admission is $16. Special rate tickets are: $8 for non-YSU students, YSU faculty and staff with valid ID, YSU alumni, senior citizens, Penguin Club members and groups of eight or more. YSU student tickets are free with valid ID. Call 330-941-3105 or visit www.ysu.tix.com to purchase tickets.
Directed by YSU adjunct faculty member Pat Foltz, How I Learned to Drive is a warm, tragic, funny and strikingly perceptive memory play in which a young woman looks back on her warped experience with love, and struggles to forgive in the face of her past sexual trauma.
The play, which also won the Lortel Prize, the Drama Desk, Outer Critics Circle and New York Drama Critics Awards for Best Play, addresses difficult subject matter but does so with compassion, sophistication and gentle humor.
Cast members include: Rosie Bresson, junior, Musical Theatre major, Canfield, Ohio; Mason Edmunds, senior Theatre major with a minor in Telecommunications, Poland, Ohio; Dakota Naples, sophomore, double major in Political Science and Theatre Studies, Niles, Ohio; Madeline Pomeroy, a third-year Theatre Studies major, Youngstown; and Nicolas Wix, sophomore BFA Theatre major, Salem, Ohio.
Parking is available in the Wick Avenue deck for a nominal fee. For more information, call 330-941-2307.