University Theatre presents "Little Shop of Horrors"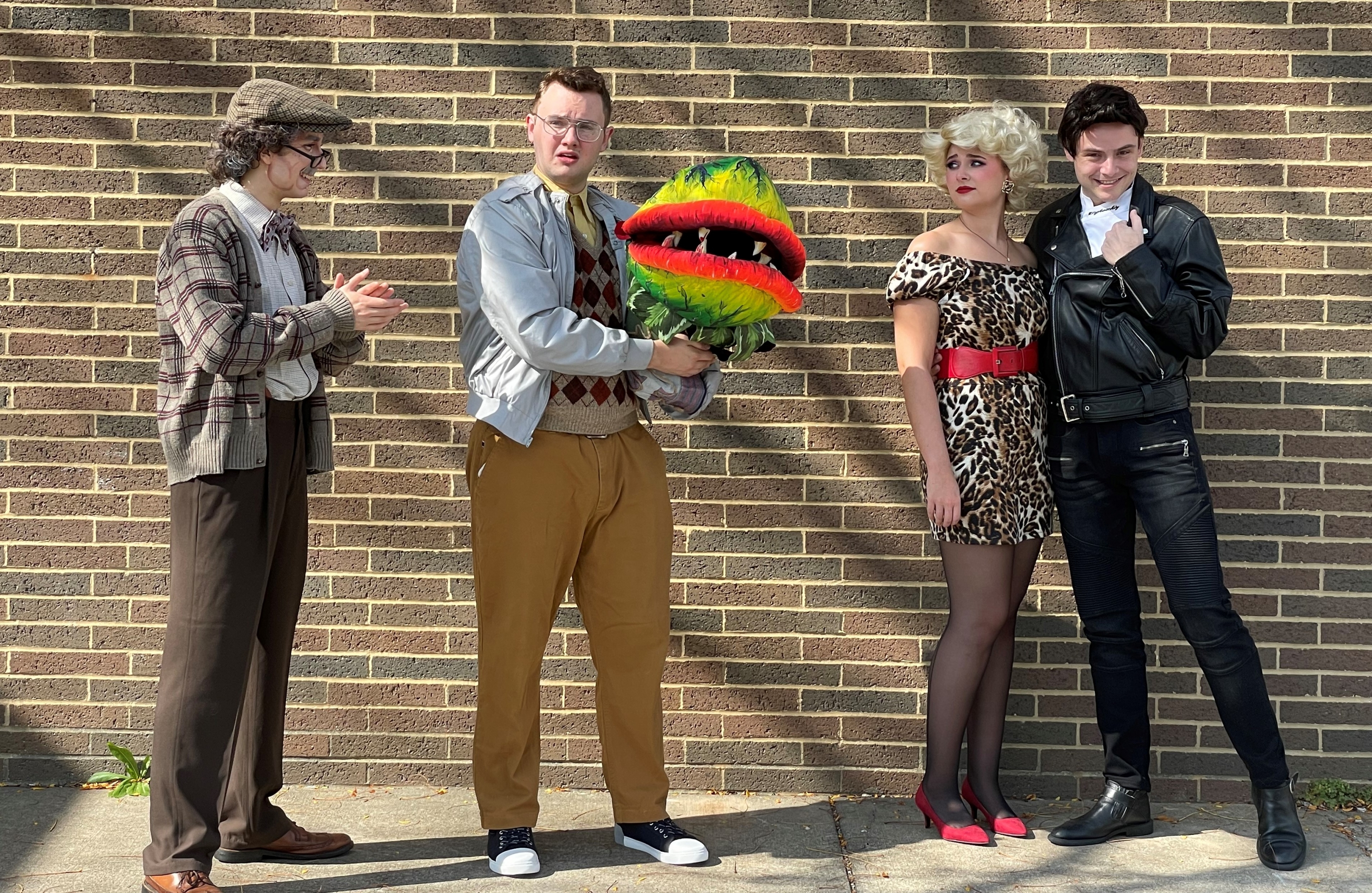 Just in time for Halloween, University Theatre presents the black comedy musical Little Shop of Horrors, opening Friday, Oct. 29.

Performances are Oct. 29, 30 and 31, and Nov. 5, 6 and 7, in Ford Theater on the campus of Youngstown State University. Friday and Saturday performances begin at 7:30 p.m., while the Sunday matinee performances start at 2 p.m. All seats are general admission.

Tickets are $16 for adults, $8 for non-YSU students, YSU faculty and staff with valid ID, YSU alumni, senior citizens, Penguin Club members and groups of eight or more. YSU student tickets are free with valid ID. To purchase, call 330-941-3105 or visit www.ysu.tix.com. 

"I have so enjoyed watching the students grow throughout this process," said guest director Ian Silverman. "This show has been a tremendous undertaking for the department, especially coming back from the challenges of the past 18 months. I am intensely proud of the work everyone has done and am eager to share that work with an audience."

Cast members include Lexi Cerny, Pittsburgh, Pa.; Machiah Davis, Cleveland, Ohio; Lacey Farina, Schenectady, NY; Trinity Thomas, Youngstown, Ohio; Tommy DeLuca, Youngstown, Ohio; Elise Vargo, Westerville, Ohio; Samantha Gurd, Poland, Ohio; Adam Dominick, Lancaster, Ohio; Kyle Hudson, Minerva, Ohio; Nathanael Montgomery, Columbiana, Ohio; Rue Deja, Ambridge, Pa.; Minnie Dischert, Hermitage, Pa.; Mallory Erhart, Antwerp, Ohio; and Meredith Pallo, Sharpsville, Pa.

The production also includes live music by the Musical Theatre Ensemble, conducted by Kent Engelhardt. Members include Alex Foose, Altoona, Pa.; Maria Mangine, Lowellville, Ohio; Mason Tribelo, Salineville, Ohio; Noah Landry, Poland, Ohio; Mike Miller, Sharon, Pa.; Devin Zerjav, Pittsburgh, Pa.; Jo'El Harrison, Farrell, Pa.; and Owen Davis, Vienna, Ohio.

In addition to the director and conductor, technical staff includes Music Director, Maria Fenty Denison; Choreographer, Joshua William Green; Scenic Designer, Todd Dicken; Production Manager and Technical Director, Ryan Fitzpatrick; Sound Designer, Ryan Fitzpatrick; Costume, Wig and Makeup Designer, Katherine N. Garlick; Properties Designer and Puppet Designer, Wendy Akers; and Lighting Designer, Ellen Licitra.

"We are excited to have a director of Ian Silverman's caliber working with our students to bring this fun production to light," said Stephanie Smith, chair of the Department of Visual & Dramatic Arts. 

A director of both musical theater and opera productions, Silverman's credits include Sweeney Todd (Pittsburgh Festival Opera, Eastman Opera Theater), Into the Woods (Ohio Light Opera), Girl Crazy (Ohio Light Opera), Candide (Brevard Music Center), and Sondheim on Sondheim (Brevard Music Center). During the Covid-19 pandemic, he developed a web series, Where the Good Songs Go, on YouTube and Facebook featuring virtual productions of rare early musical theater works. This winter, Silverman will serve as the Resident Assistant Director at Palm Beach Opera for productions of Carmen, L'elisir d'Amore, and The Merry Widow. He has also served on the directing staffs of Opera Naples, The Ohio Light Opera, OnSite Opera, Brevard Music Center, Pittsburgh Festival Opera, Miami Summer Music Festival, Bronx Opera and the Chicago Summer Opera, among others. He has also directed productions at The Rochester Fringe Festival, Miami Children's Chorus, Brevard Music Center and Eastman Opera Theater.