Udderly Smooth president, Music Ed graduate speak at commencement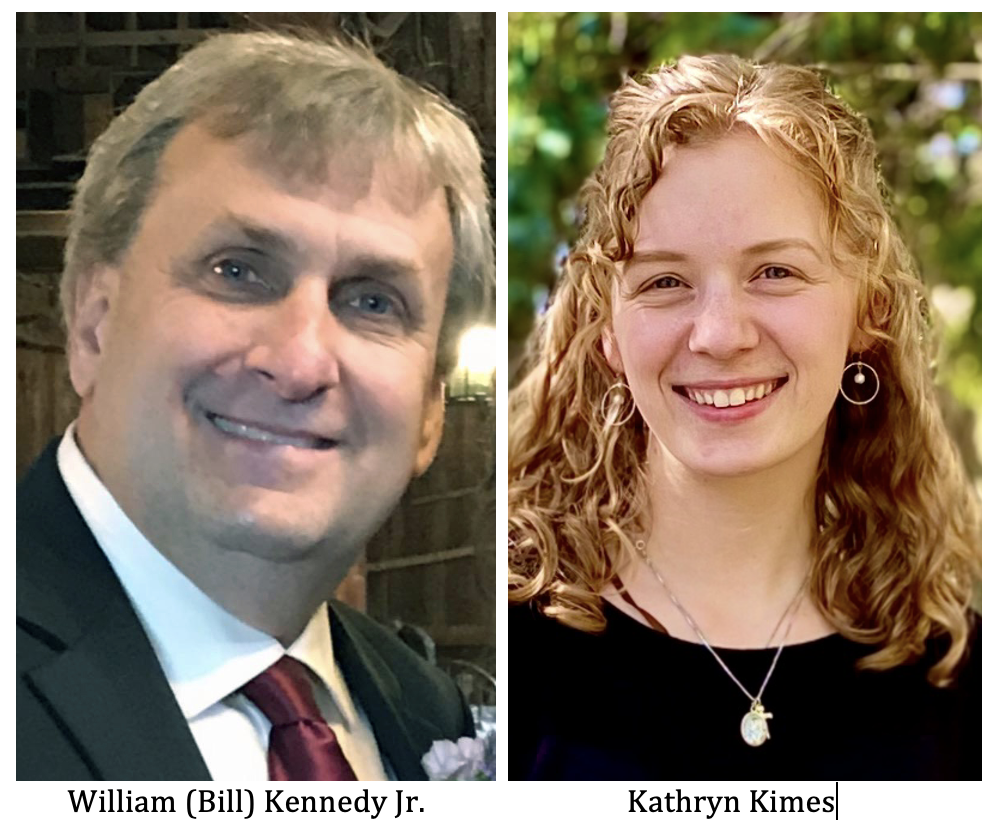 William (Bill) Kennedy Jr., president of Redex Industries, the manufacturer of Udderly Smooth creams and moisturizers, speaks at Youngstown State University's Spring Commencement 1 p.m. Saturday, May 7, in Stambaugh Stadium on campus.

Nearly 1,600 students will receive degrees at the ceremony, including Kathryn Kimes, a native of Pittsburgh, who graduates with a bachelor's in Music Education and will be the student speaker.

Mary Yacovone, a YSU graduate and now chair of the YSU Department of Health Professions, is the macebearer for the ceremony.

The event will be held rain or shine, and attendees should come dressed for the weather. (If weather is extreme, the ceremony will be switched to 1 p.m. Sunday, May 8.) Tickets are not required. The ceremony will also be live streamed on the YSU YouTube channel. For more information, visit https://ysu.edu/commencement.

A member of the YSU Honors College, Kimes' primary musical instrument is saxophone, which she has studied under James Umble, professor in the Dana School of Music. Kimes, who also plays flute, clarinet and piano, has performed in the Jazz Ensemble, Wind Ensemble, Voices of YSU and Saxophone Quartets at YSU. In addition, she has been a member and officer of the YSU Saxophone Society, YSU Jazz Society and YSU Catholic Student Association. She has also served as a peer tutor at the Resch Academic Success Center at YSU, where she tutored students in various levels of Music Theory and Piano Skills classes. 

Kennedy, who graduated from YSU in 1985 with a bachelor's degree in Chemical Engineering, receives an honorary Doctor of Science degree at the ceremony.
 
In 1978, Kennedy's parents, William and Marg, purchased the Animal Health manufacturing division of Universal Coop and founded Redex Industries Inc., the makers of Udderly Smooth skin care products. Redex remains operated by three generations of the Kennedy family, all which are YSU graduates, and distributes products sold throughout the United States, Canada, United Kingdom, Brazil, Australia, Hong Kong and South Korea.

Udderly Smooth was originally developed to aid dairy farmers, but it worked so well that it catapulted from the barnyard to a moisturizer for everyday use. The Kennedy family and Redex has provided shipments of Udderly Smooth to areas of need and disaster, including to overseas troops in the Middle East, the Red Cross, NBC Holiday Gift Drive, City of Hope, Cancer Centers and clinics across the United States and Operation Gratitude.

Kennedy was inducted into the Ohio Commodores in 2007 and currently serves as regional director for District II. Members of the Ohio Commodores are appointed by the governor of Ohio in recognition of outstanding contributions to the economic development of the state. Kennedy was recognized as a YSU STEM Outstanding Alumni in 2014. He also serves on the board for the CASTLO Community in Struthers, Ohio.  

He and his wife, Diana, enjoy helping in the community, including Panerathon, Mahoning County Veteran food distributions and Golden String events. 
Yacovone, professor of Respiratory Care, earned both associate and bachelor's degrees in Respiratory Care at YSU, as well a master's degree in Education from Kent State University. She joined YSU's faculty in 1980 as an adjunct member and, in 2008, became a full-time faculty member, taking on the role of director of Clinical Education and eventually program director for the Respiratory Care. She has also served as a special assistant to the dean of the Bitonte College of Health and Human Services and most recently was appointed chair of Health Professions.