Two new YSU faculty members reunited half a world from home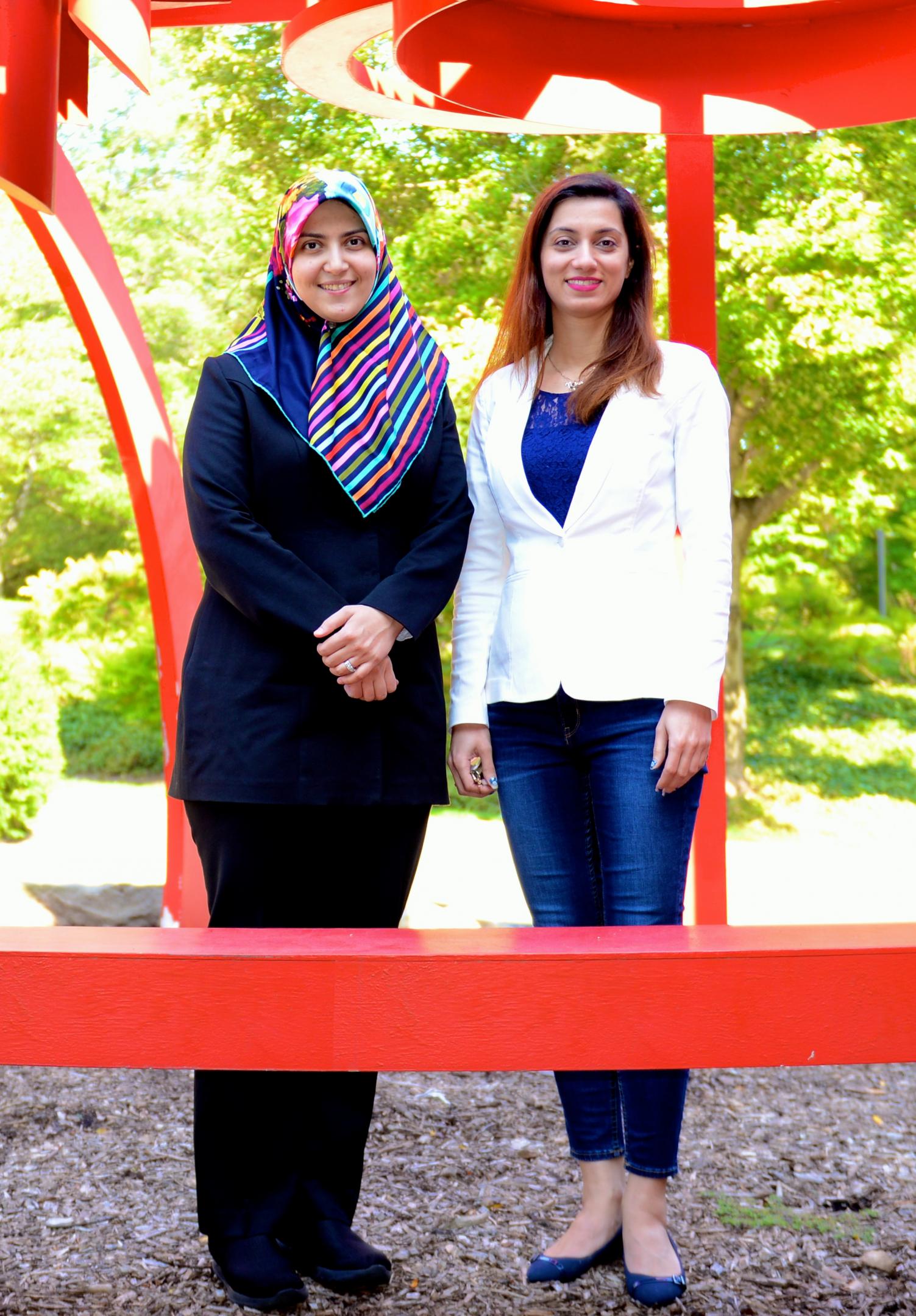 New YSU faculty members, Hoda Atef Yetka and Nazanin Naderi, studied industrial engineering together more than a decade ago at the Tehran Polytechnic Institute in Iran. Both began as faculty members at YSU this year, but neither knew about the other until they were reunited at YSU's orientation for new faculty last month.
Surprised and excited to reconnect, the two realized they had both regularly attended INFORMS, the conference hosted by the leading international association for Operations Research & Analytics professionals, yet their paths had never crossed, until now.
Atef Yetka has joined the faculty in the Management Department, and Naderi is a faculty member in the Department of Mechanical, Industrial and Manufacturing Engineering. Though based out of separate academic departments and colleges, Atef Yetka described their work as related to their shared engineering roots.
"We have a lot of close connection. I do not feel I am far from engineering. I teach similar material to a more general audience, making it simpler for all," said Atef Yetka.
Both faculty members' research interests are related to operational efficiency.
Naderi's recent article, "Optimal deployment of emergency resources in sudden onset disasters," looks at how we assign medical resources to maximize survivors in a disaster. It will appear in the October edition of International Journal of Production Economics.
Atef Yetka studies how groups are established and aims to discover how we can make them more stable, taking into consideration individual preferences and happiness. She said this concept can be applied to everyday activities, such as roommate selection or ride sharing.
Both new faculty members commented on how they enjoy the smaller class size at YSU.
"You can really see if your students are learning," said Naderi.
Atef Yetka added that she is impressed by her students, who she describes as eager, hard-working, intelligent, and caring.