Two campus buildings renamed in recognition of J.J. and Janet Cafaro and Family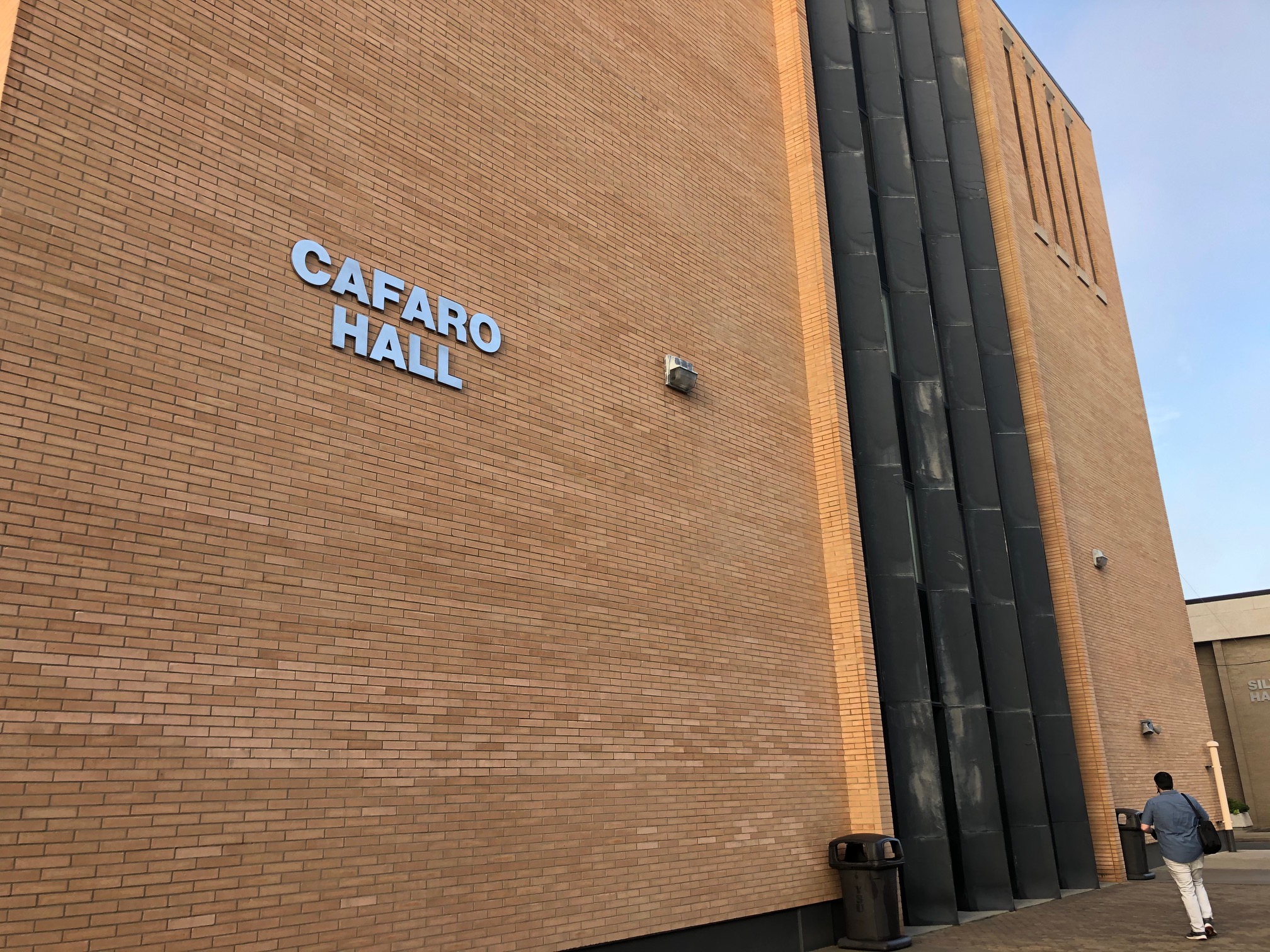 Two buildings on the Youngstown State University campus will get new names in recognition of a donation from John J. and Janet Cafaro and their daughters, the Honorable Capri Silvestri Cafaro and Renee Lynne Cafaro.
"Our heartfelt thanks to J.J. and Jan for this generous gift and continued strong support for the university, our students and the entire Mahoning Valley community," YSU President Jim Tressel said about the $1.75 million donation. "We certainly are fortunate to have J.J. and Jan as friends and advocates."
"We are honored to be involved with Youngstown State University, one of the great job creators for the Youngstown area," Cafaro said this morning at a campus naming ceremony.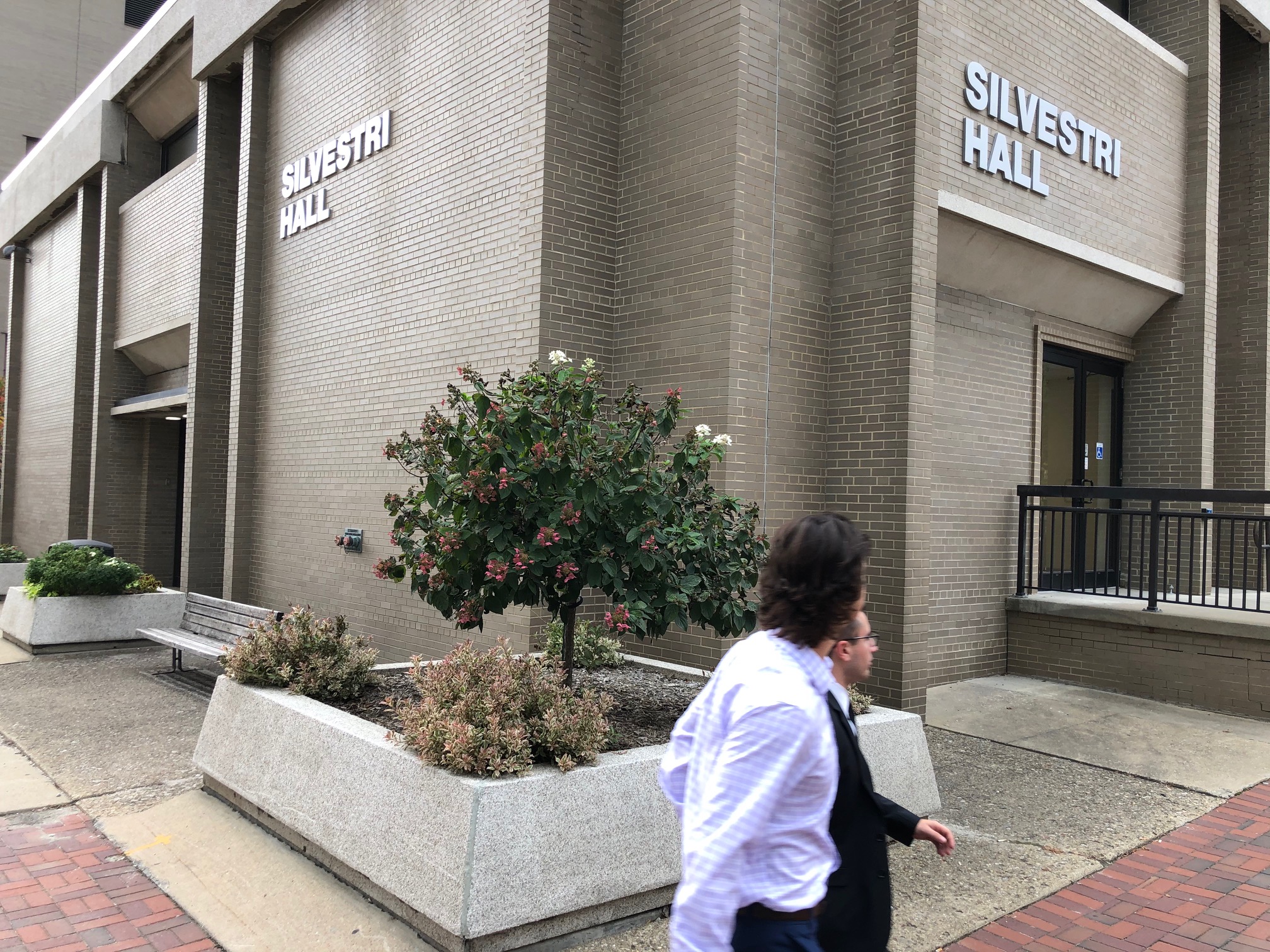 YSU will re-name the Lincoln Building on campus the J.J. and Janet Cafaro Hall. The university also will re-name the adjacent Phelps Building the Ronald G. Silvestri Hall. Silvestri, Janet Cafaro's brother, attended YSU's Williamson College of Business Administration and was a successful local businessman before passing away in 2013.
Cafaro is founder and president of the J.J. Cafaro Investment Trust, and the retired Executive Vice President of the Cafaro Co., one of the leading shopping center developers in the country. Mrs. Cafaro is the president of Silcor Oilfield Services and of Parkway Holdings, which owns commercial real estate.
The Cafaros have two daughters, former State Sen. Capri Cafaro and Renee Cafaro, who is an active member of Community Board 5 in New York City. While they maintain a home in Ohio, the Cafaros also have residences in Palm Beach, Fla., and New York City.
The Cafaros are enthusiasts of the arts. Mrs. Cafaro is a former board member of the Youngstown Symphony and the Butler Institute of American Art. They also support and frequent the Kravis Center for the Performing Arts and The Flagler Museum in Palm Beach. Additionally, they are enthusiastic supporters of preservation through such organizations as The American Friends of Versailles, The Blenheim Foundation, and the Palm Beach Preservation Foundation. They were among the key donors for the Palm Beach Town Square Renovation Project, which restored the fountain and town square.
In addition, Mr. and Mrs. Cafaro are supporters of medical research and care, donating to such organizations as The Cleveland Clinic, St. Jude's Children's Hospital, the New York Chapter of the Arthritis Foundation, and countless others.
The Cafaros philanthropic support also extends to the Red Cross and The Salvation Army. Mrs. Cafaro was chairwoman of the Palm Beach International 60th Anniversary Red Cross Ball. Their support also extends to many educational organizations such as YSU, Stanford University, Oxbridge Academy, the Edward J. DeBartolo Memorial Scholarship Fund, the National Italian American Foundation and Our Lady of Mount Carmel Catholic Education Assistance Fund.