Two Business students attend international consulting competition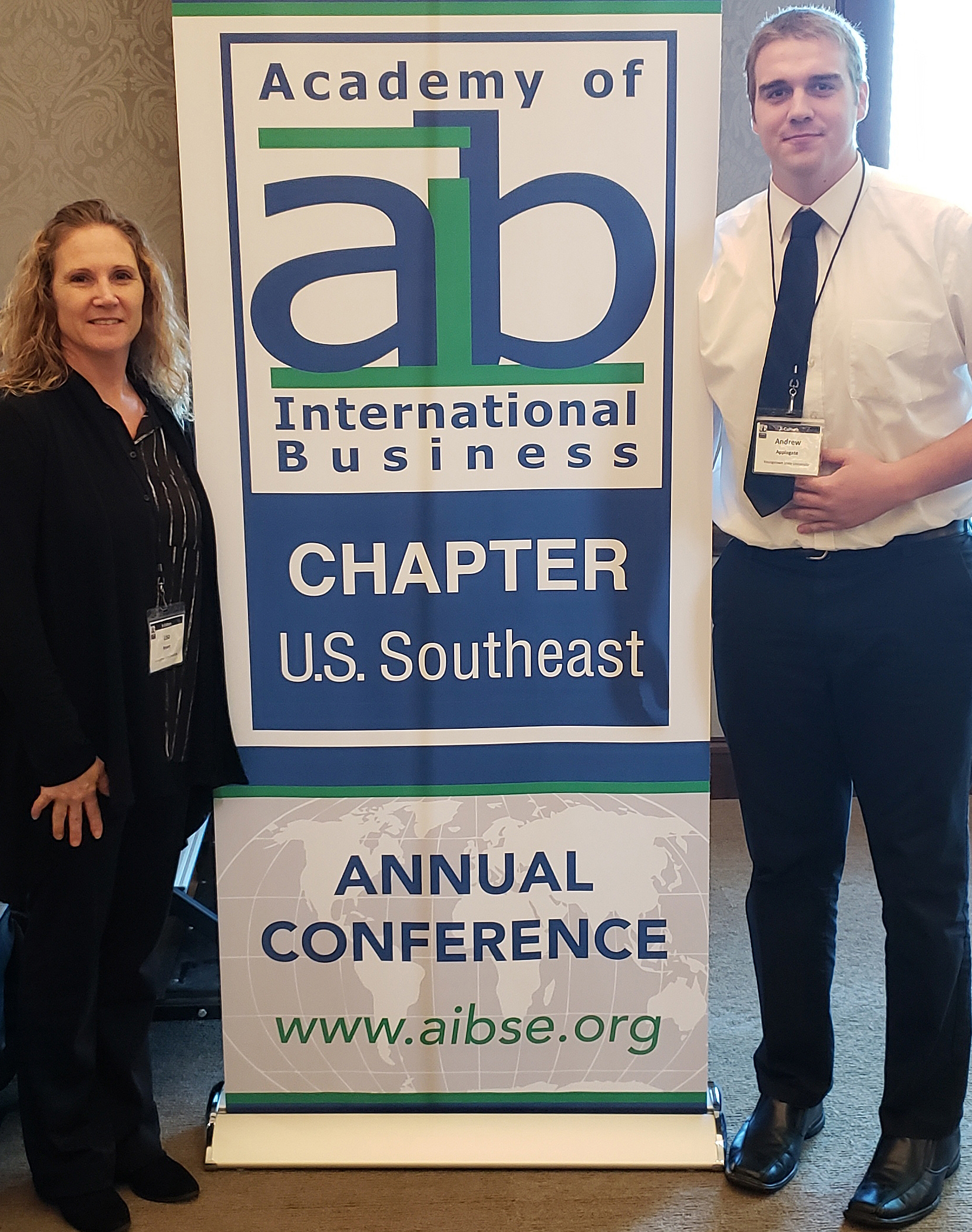 Williamson College of Business Administration seniors Lisa Bryant and Andrew Applegate recently participated in the Soles4Souls International Consulting Competition at the X-Culture Global Symposium in Nashville.
Bryant, a business administration major from Hubbard, and Applegate, an accounting major from Warren, were two of 50 students selected from 21 countries to attend the annual competition and symposium to present their solutions to Soles4Souls International, a nonprofit that provides shoes and funding to impoverished populations.
Applegate was part of the winning student team for the International X-Culture Corporate Competition and also won the Elevator Speech competition.
All students in the WCBA's Business 3715 Principles in International Business course participate in XCulture. XCulture involves thousands of students who work in virtual teams on business projects presented by corporate partners. Students from more than 40 countries participate in XCulture.
For the competition, students were placed on international teams and worked virtually on a consulting challenge prior the symposium. Teams then had a chance to meet and work face-to-face at the symposium. On the last day of the symposium, all teams presented their findings and recommendations directly to executives from Soles4Souls and X-Culture professors.