"Tunnel of Oppression" display on campus Nov. 2-5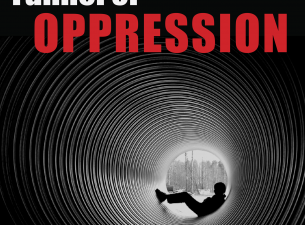 The Tunnel of Oppression, a walk-through interactive display that addresses topics such as body image and standards, mental health, poverty and ableism, is open 10 a.m. to 3 p.m. Tuesday, Nov. 2 through Friday, Nov. 5 in the Presidential Suites of Kilcawley Center on the campus of Youngstown State University. 
Admission is free. Larger groups, such as sports teams or classes, are encouraged to register ahead of time.
The opening of the display is preceded at 3 p.m. Monday, Nov. 1, with a presentation by Carmella Hill titled "Widening the View: Do you see what I see?", in the Chestnut Room of Kilcawley. 
Hill, who has worked more than 20 years in the mental health field, is founder of Empower to HOPE Services, director of Behavioral Health at Coleman Health Services, an adjunct faculty member at Cleveland State University and a former full-time and adjunct faculty member at YSU.
For more information on the Tunnel of Oppression contact Allie Adler, in Student Affairs at akadler@student.ysu.edu or 330-941-7249. For more information on the Nov. 1 event, contact, Kristin Bruns, YSU associate professor of Psychological Sciences and Counseling and coordinator of the College Counseling and Student Affairs Program at 330-941-3306.