Thomas gift creates Chair in Economics at YSU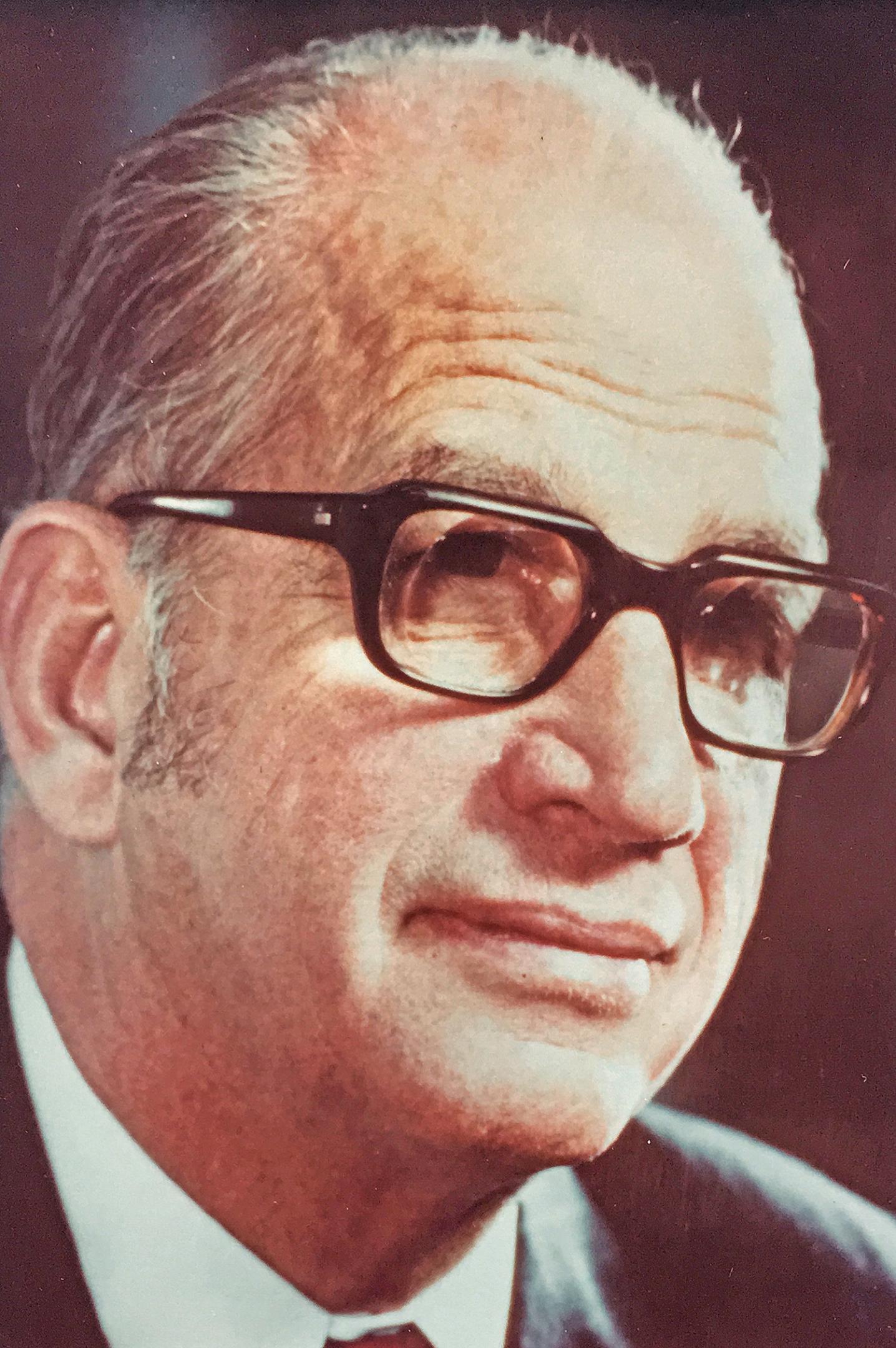 The daughters of successful late Mahoning Valley businessman Paul J. Thomas have donated $1.5 million to establish a full professor faculty position in Economics at Youngstown State University in honor of their father.
Gwen and Janet Thomas, and their spouses, Thomas Watson and Robert Shanklin, were recognized at a news conference today where the gift and the new Paul J. Thomas Chair in Economics were unveiled.
"Our thanks to the Thomases for their ongoing support for YSU and our students," YSU President Jim Tressel said. "This gift endows a professorship in Economics that will have significant impact on our students and community for years to come. It is through these kinds of gifts that our faculty become stronger, our academics more relevant and our students more successful."
The gift to the YSU "We See Tomorrow" fundraising campaign creates a fulltime professor position in the Economics department. The individual, to be named at a later date, will teach undergraduate and graduate programs, maintain an active research and scholarship agenda, speak to local, regional and national groups, conduct occasional professional seminars, consult with regional businesses and maintain active involvement in the economics profession.
"As a native of the Youngstown area, an involved citizen of Youngstown and a firm believer in a liberal arts education, our father would approve of the establishment of this chair in Economics at YSU," Gwen Watson said. "We believe he would be pleased with the direction the university is headed and especially with all the positive influence YSU has had on Youngstown itself."
"We are immensely grateful to the Thomases for this generous gift that will so positively impact the already substantial research profile of the Department of Economics, along with the student recruitment, retention and success of Economics majors," said Kristine Blair, dean of YSU College of Liberal Arts and Social Sciences.
This is the fourth academic position in CLASS funded via a gift to the "We See Tomorrow" campaign. Robert W. Reeder III, a 1981 YSU graduate and now a partner in a New York law firm, has donated $1 million to create two new professorships in English and History in honor of his grandparents.  And a $1 million gift by David and Helga Ives establishes the new Distinguished Visiting Humanities Scholar at YSU.
Paul J. Thomas, born and raised in Niles, Ohio, attended Niles City Schools and Lawrenceville Preparatory School, where he graduated as class valedictorian. He earned a bachelor's degree from Yale University and continued his education at Boston University and Ohio State University. In 1939, he joined the firm that would eventually become Packer Thomas as a certified public accountant. He joined the Navy during World War II, serving in both the Atlantic and Pacific theaters and earning the rank of lieutenant.
After the war, he returned to the Mahoning Valley and went on to a business career of distinction, including work as vice president of Superior Industries and vice president of Easco Corp. He served on the boards of the Ohio Bank Corp., McKinley Bank and WKBN Television. He also was a trustee for many area nonprofit organizations, including the Mahoning Valley Economic Development Corp., the Mahoning County Library System and the Butler Institute of American Art.
In 1981, Thomas and his wife, Marguerite, established the Paul J. and Marguerite K. Thomas Colloquium on Free Enterprise at YSU. The Colloquium provides lectures and workshops by recognized leaders in business, economics and finance. Among the recent featured lecturers have been Maxine Clark, the founder of the Build-A-Bear Workshop; Lori Greiner, the star of Shark Tank; Veronika Scott, founder and chief executive of The Empowerment Plan; Blake Mycoskie, founder of TOMS; and Robin Chase, a transportation entrepreneur and co-founder/former chief executive of Zipcar. The latest Thomas Colloquium presenter is Guy Kawasaki, former chief evangelist of Apple, who lectures 7 p.m. today, Thursday, Oct. 25, in Stambaugh Auditorium in Youngstown.
The Thomases also had established a scholarship for YSU Accounting and Finance majors.
Mr. Thomas passed away in 2003. Mrs. Thomas passed away in 2007.
The $100 million "We See Tomorrow" campaign, led by the YSU Foundation, is the largest in the university's history and has already surpassed the $75 million mark. For more information, visit www.YSUFoundation.org or call 330-941-3211.