For third time, YSU student honored as national Intern of the Year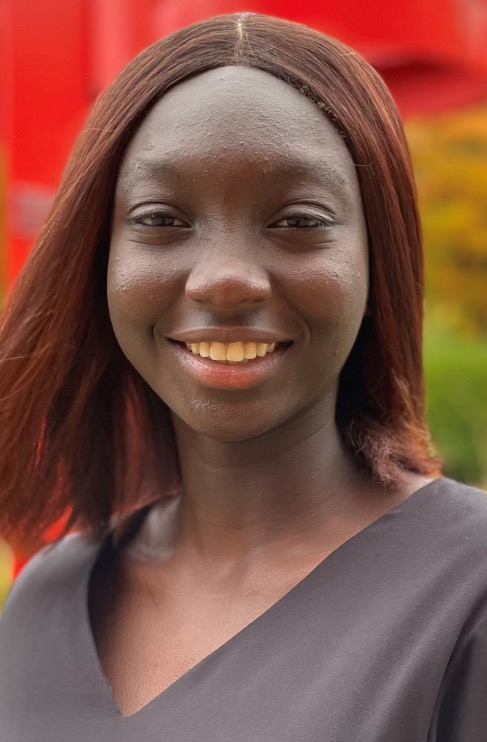 The Cooperative Education and Internship Association has named Youngstown State University student Tumi Adeeko as the 2022 Intern of the Year.

It is the third consecutive year that a YSU student intern has been recognized by CEIA - Kalliope Zembillas was named National Intern of the Year in 2020 for an internship at Simon Roofing, and Kara Bischof received a national honorable mention award from CEIA in 2021 for her work as an intern at Ultium Cells.

"This demonstrates clearly that the STEM college internship and coop program, under the leadership of Sherri Hrusovski, is top-notch and that our Rayen School of Engineering is among the best in the nation," said Wim Steelant, dean of the YSU College of Science, Technology, Engineering and Mathematics.

A Mechanical Engineering major and a member of the YSU Sokolov Honors College, Adeeko will formally receive the award at the 2022 CEIA Annual Conference April 5 in Alexandria, Va. She is being honored for a 10-week internship during summer 2021 at the Cleveland VA Medical Research and Education Foundation, where she worked with the Advanced Platform Technology Center.

Adeeko, a native of Nigeria, said she spent most of the internship at Case Western Reserve University working with Janet Gbur, a YSU graduate now a senior research associate at CWRU and an investigator with the Louis Stokes VA Medical Center's APT Center.

Adeeko was assigned two projects – one involved mechanically characterizing Nitinol wires used in orthodontics, and the other was focused on a novel implantable medical device. During the internship, she attended the Intersections: SOURCE (Support of Undergraduate Research and Creative Endeavors) symposium, where she presented her work on the Nitinol wire.

Adeeko said much of what she learned "has given me a different outlook on approaching my academic work upon my return to campus."

She added: "Personally, the most significant advantage of the experience was the exposure to many potential mentors, in the form of students and professionals who are doing what I could see myself doing in the future."

Adeeko plans on continuing her research while seeking a master's and potentially a Ph.D. in Materials Science and Engineering. She also plans to return to her home country, where she will continue her academic work and research while supporting efforts to empower the youth and encourage young Nigerian women to get interested in STEM.
CEIA, founded in September 1963, is the national leader in providing professional development and resources to practitioners in the fields of cooperative education and internship program management.