Students working as Nonprofit Leadership interns this summer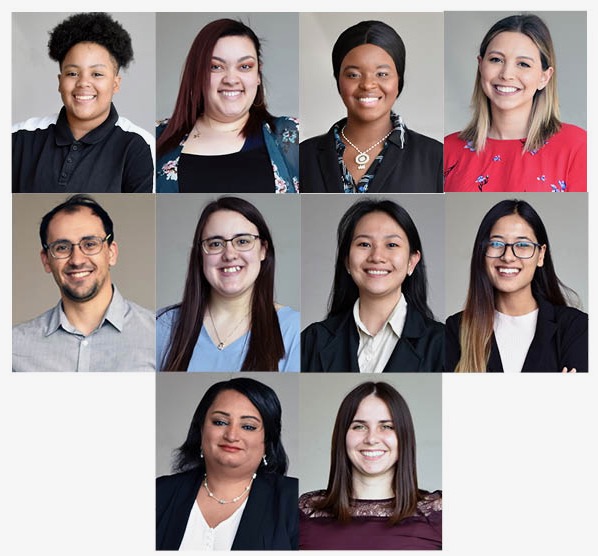 Ten Youngstown State University students are working at nonprofit organizations throughout the region this summer through the 2021 Nonprofit Leadership Summer Internship Program.

The program, run by the Center for Nonprofit Leadership in YSU's Williamson College of Business Administration and funded through an $86,000 grant from the Raymond John Wean Foundation, provides full-time, 12-week summer internships in a nonprofit or public sector organization.

"This program aims to provide meaningful, career-related experience to these students, which in turn fosters and develops their leadership skills to serve as effective leaders in the public and nonprofit employment sectors upon graduation," said Laura Dewberry, director of the YSU Center for Nonprofit Leadership. "It also benefits the host organizations by building capacity over a 12-week period in the summer."
BRITE Energy Innovators hired Anastasios P. Mihalopoulos, a graduate student studying Creative Writing.
Cadence Care Network, formerly Homes for Kids, hired Minh P. Nguyen, an undergraduate studying Marketing Management.
Economic Action Group hired Dorcas W. Gitimu, an undergraduate student studying Political Science.
Family & Community Services/Retired & Senior Volunteer Program hired Sierra Ellis, an undergraduate studying Psychology.
Help Network of Northeast Ohio hired Samantha R. Neral, a graduating senior studying Psychology.
Mahoning County Land Bank hired Emily M. Stran, an undergraduate studying Psychology.
Stambaugh Auditorium hired Theresa M. Gorospe, an MBA student.
Trumbull Neighborhood Partnership hired Briana Dent, an undergraduate student studying Psychology.
United Returning Citizens Inc. hired Nakiya Salter, an MBA student.
YWCA Mahoning Valley hired Anupama Pokharel, an undergraduate studying Accounting.
The Nonprofit Leadership Summer Internship Program also occurred in the summers of 2011, 2013, 2015, 2017 and 2019 with 54 YSU student participants to date and 25,920 internship hours served.
The YSU Center for Nonprofit Leadership offers a certificate and a minor in Nonprofit Leadership, which can be combined with any major on campus.

For more information contact Laura Dewberry at 330-941-1870 or LJDewberry@ysu.edu.