Students Support Regional Export Activities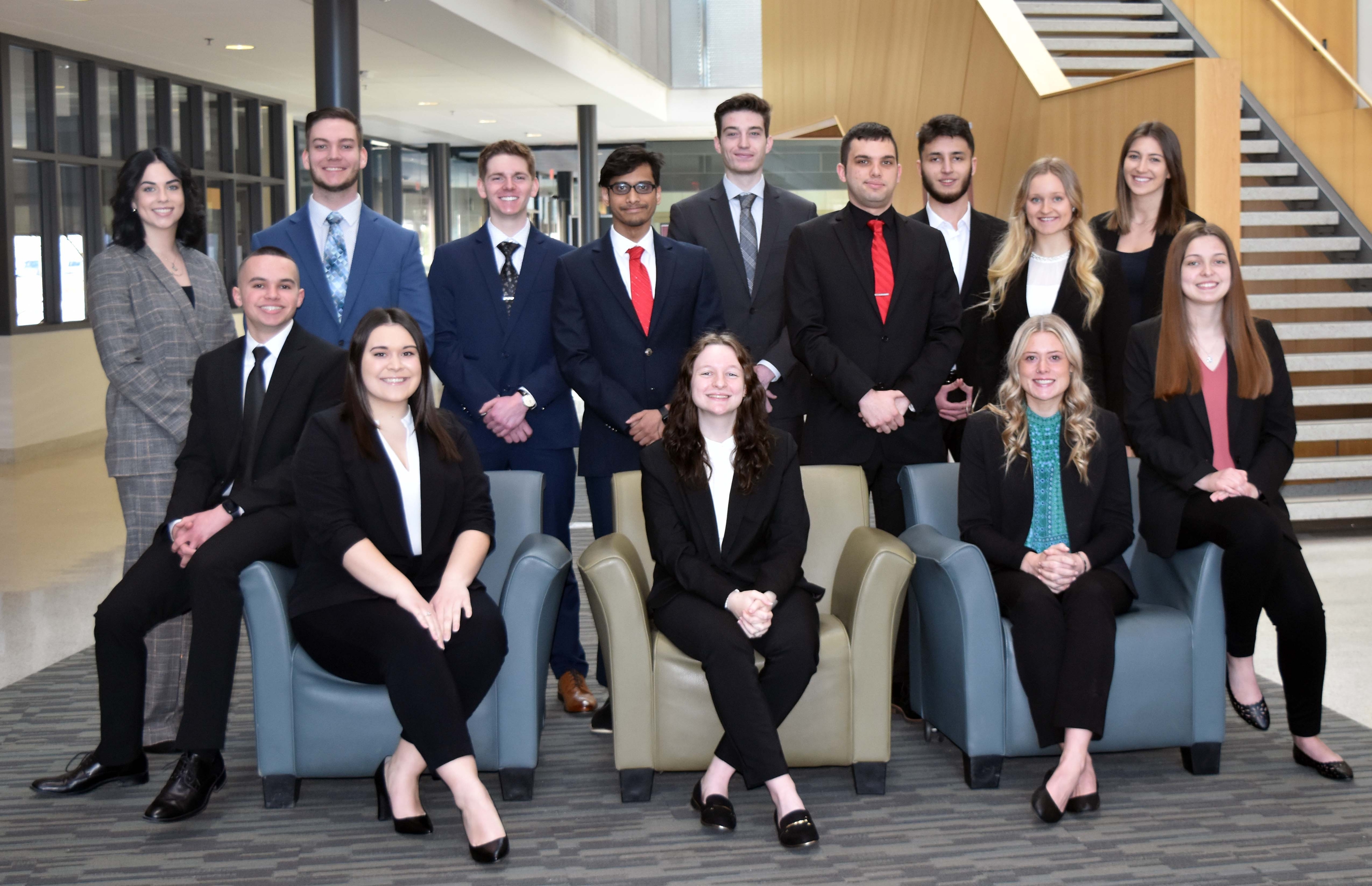 Fourteen business students have been selected to participate in the Ohio Export Internship Program in the Williamson College of Business Administration at Youngstown State University.
The program, created by the Ohio Development Services Agency and offered at YSU, Ohio State University, Cleveland State University, and the University of Dayton, matches students with an Ohio company for full-time paid summer internships to work on projects including export compliance, market research, market expansion and international business plans.
In the eight years that YSU has hosted the program, 89 students have completed the program, 15 have received full-time job offers and 15 have passed the Certified Global Business Professional exam. Each year, students are formed into teams to complete real-life company projects with Ohio SBDC Export Assistance Network clients. In total, the YSU cohort has completed 29 company projects, either an International Business Plan or Export Compliance Manual.
Students selected for this competitive program completed specialized coursework in exporting during the spring semester taught by Mousa Kassis, director of the Export Assistance Network in the Ohio Small Business Development Center at YSU.
This year's participants are:
Youngstown State University
Sara Anders, majoring in Business Management with a minor in Marketing is matched with Midwest Industrial Supply.
Cierra Anzelmo, a junior Accounting major with a minor in International Business is matched with Humtown Pattern Co.
Corinne Daniels, a sophomore majoring in International Business and Finance with a minor in Foreign Affairs is matched with Altronic, LLC.
Victor Duncan, a junior Business Management major specializing in Supply Chain is matched with Simona Boltaron.
Joe Jadue, an Economics major with minors in both business and music is matched with Star USA Inc.
Elman Kazimli, an international student majoring in Financial Management and minoring in Accounting is matched with ACE Products & Consulting LLC.
Teddi Kinsey, a sophomore Marketing Management major is matched with Taylor-Winfield Technologies, Inc.
Hannah Koon, majoring in Management: Supply Chain Track with a minor in Marketing is matched with Haltec Corporation.
Karan Kota Raju, a junior majoring in Marketing Management with a minor in Entrepreneurship is matched with Express Systems and Parts Network.
Nick Longo, a senior Business major in Financial Management is matched with Molten Metal Equipment Innovations.
Jakob Peters, majoring in Economics with a minor in Finance is matched with Safeguard Technology.
Isidora Sisic, a junior pursuing a major in International Business with a minor in Marketing is matched with Columbiana Boiler Company.
Evan Wiesemann, a junior Financial Management major is matched with Elliott Tool Technologies.
University of Akron
Rachael Gilmore, a junior pursuing a degree in International Business with a minor in Supply Chain/Operations Management is matched with Kent Displays Inc.