Students selected for international X-Culture event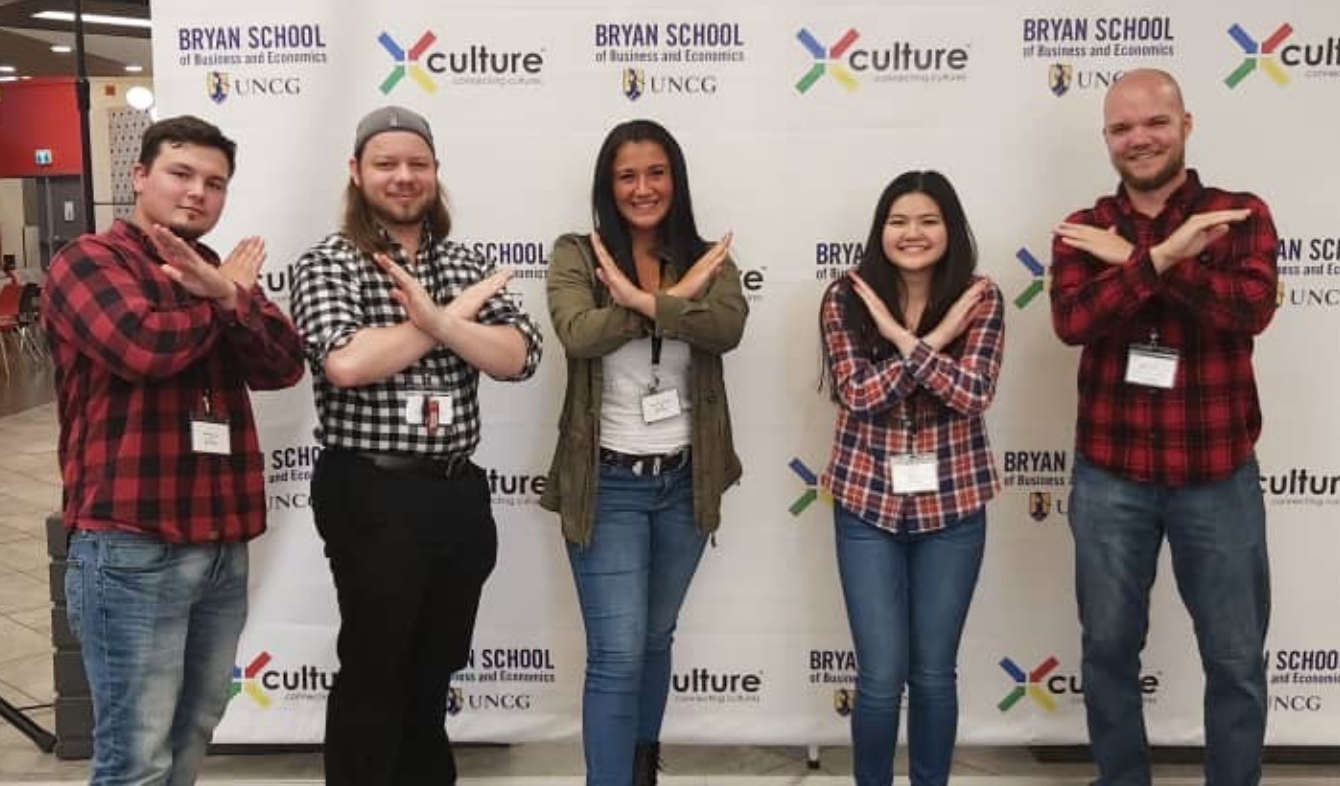 Five students in the Williamson College of Business Administration at Youngstown State University were among a select group of young people from throughout the world chosen to attend the week-long X-Culture Symposium at the University of Calgary in Alberta, Canada.
Seniors Matthew A. Steer, Alanis Chew, John P. Rembis, Mason Scovil and Stephanie Virgallito were among 150 students chosen out of 5,000 eligible students from 40 countries to go to the conference this past summer.
"[The] week at the symposium was easily the most educational [and] enlightening experience I have ever had." Rembis said. "It was a once in a lifetime experience that made me extremely proud to be a Youngstown State Penguin."
X-Culture is a component of the International Business class where YSU business students are placed on virtual teams with students from around the world to work on projects presented by corporate sponsors. Teams solve real business issues and learn international business concepts, time management skills, and the benefits of working in a culturally diverse environment.
Steer, Chew, Rembis, Scovil, and Virgallito attended panel discussions about entrepreneurship, professional development, international marketing and various industries common in Alberta, Canada. The largest component of the symposium was a case competition in which teams of students worked to solve problems posed to them by international businesses.
For example, Rembis and Steer, whose team was also made up of students from Oman and Australia, were tasked with increasing non-aeronautical revenue, passenger volume and passenger experience at the Calgary Airport. At the end of the week, the team pitched their solution to a Calgary airport executive.
"I worked with students from Australia, Puerto Rico, Ghana, and the US to consult for an actual business: Lake Louise Ski Resort," Chew said. "Immersing ourselves in the diversity of [our] cultures, we were able to recommend ideas the executives of our company have never considered. I can confidently say that I have made lifelong friendships because of this symposium. I am very thankful and honored to have represented YSU and WCBA at such an international event."