Students move EveryBODY Fashion show outdoors, downtown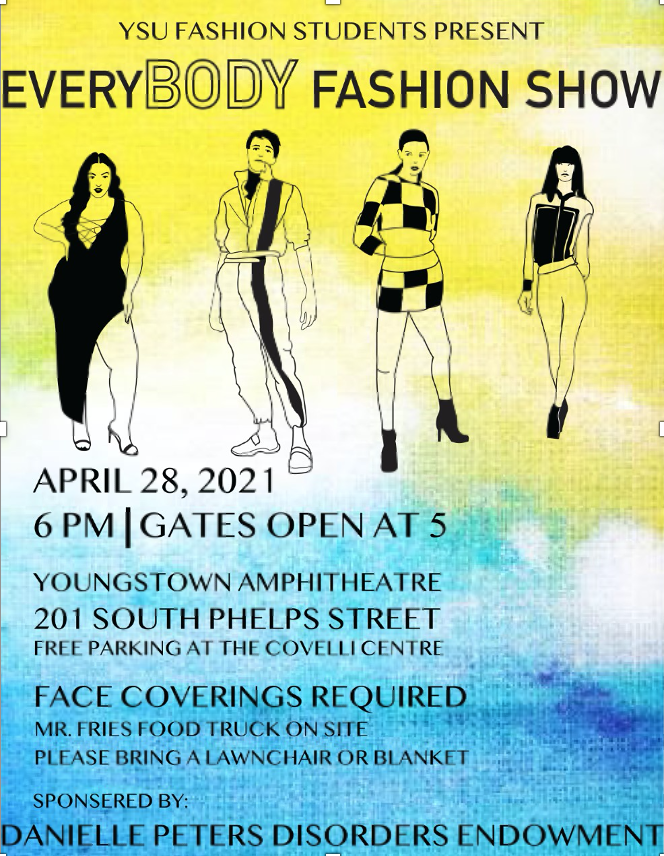 The annual EveryBODY Fashion Show put on by students in Youngstown State University's Merchandising Fashion and Interiors program is moving outdoors this year to the Youngstown Foundation Amphitheatre next to the Covelli Centre downtown.
The free show, sponsored by the Danielle L. Peters Endowment to Promote Awareness of Eating Disorders, is 6 p.m. Wednesday April 28 and features clothing for all body types.
Peters, a fashion merchandising student at YSU, passed away in summer 2012 at the age of 21 because of bulimia, an emotional disorder involving distortion of body image and an obsessive desire to lose weight. Peters' parents started the endowment fund in their daughter's memory.
Last year's show, scheduled for indoors on campus, was cancelled due to the pandemic, and this year's show is being moved outdoors for COVID-19 safety. Face coverings required. Free parking at the Covelli Centre.