Students attend, compete at Sports Medicine event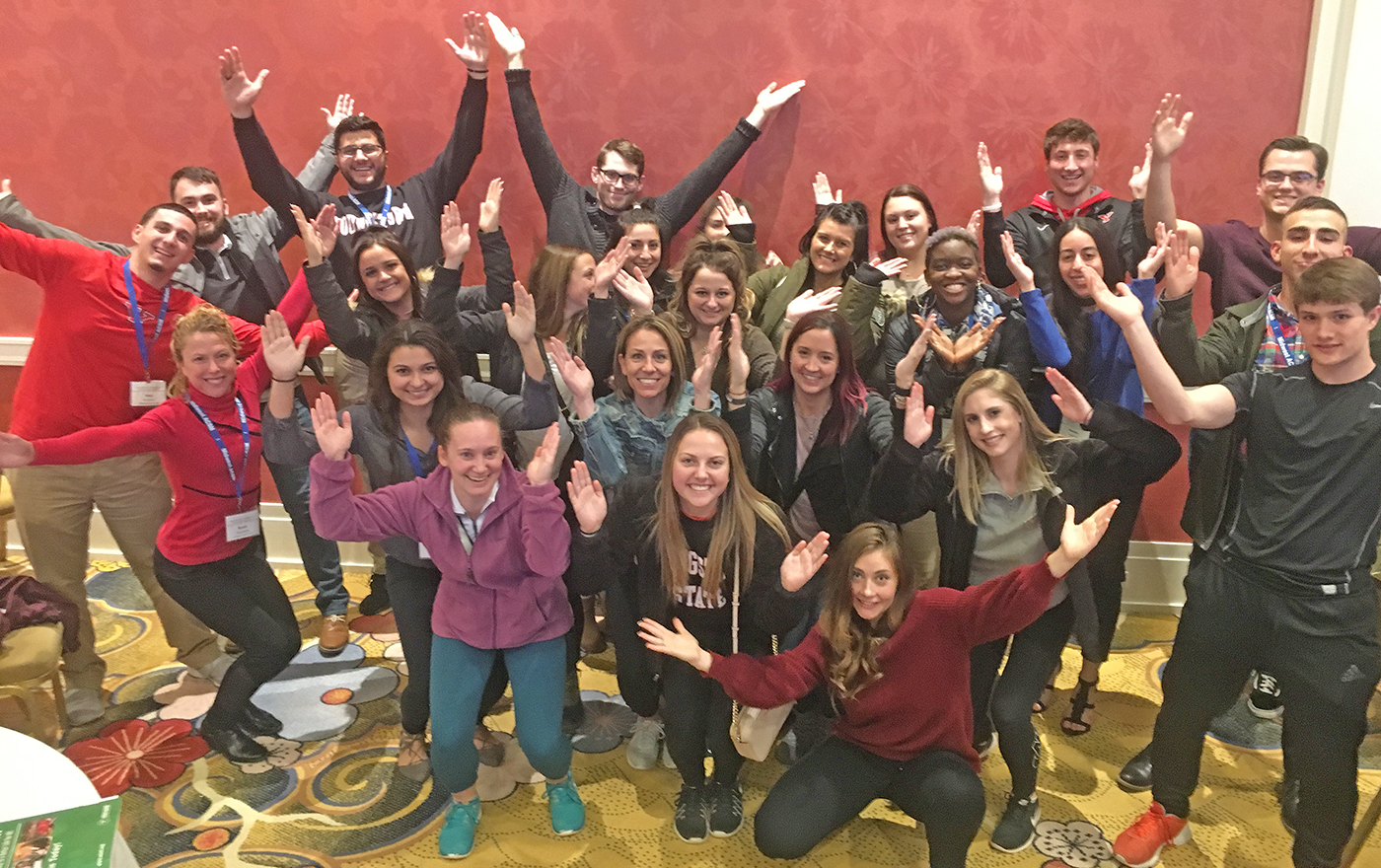 Twenty-one students and four faculty members from Youngstown State University attended the 46th Annual Meeting of the Midwest Chapter of the American College of Sports Medicine in Grand Rapids, Mich.
It is the largest delegation that YSU has ever sent to the meeting.
The student team of Maggie Glaros, Sophia Mancini and Zachary Marr competed at the meeting against teams from 19 other colleges and universities throughout the Midwest.
The MWACSM is one of 12 regional chapters within the ACSM (www.acsm.org) - the largest sports medicine and exercise science organization in the world. With more than 50,000 members and certified professionals worldwide, ACSM is dedicated to advancing and integrating scientific research to provide educational and practical applications of exercise science and sports medicine.
YSU students attending the meeting were Richard Benge, Corinne DiCesare, Kenneth Walters, Cassandra Jenkins, Sara Bugos, Sophia Mancini, Rita'h Maalouf, Paul Latell, Haley Cramer, Maggie Glaros, Ashley Walden, Gina Greenaway, Abdel-Ruhman Yusuf, Tariq Amireh, Zachary Marr, Haneen Kotb, Lauren Falasca, Lydia Ash, Max Brooke, Dominic DiFrancesco, Taylor Dozier and Tiana Nicopolis 
Faculty from the YSU Department of Kinesiology and Sports Medicine attending the meeting were Associate Professor and Chair Sara Michaliszyn, Professor Nicole Mullins and part-time faculty Tammy Sos and Alyssa Goist.