Student named Top 3 Finalist in sales pitch contest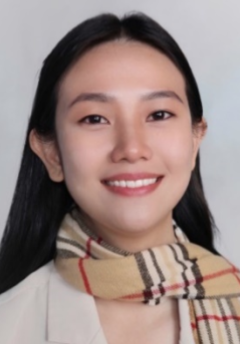 Minh Nguyen, a senior in the Williamson College of Business Administration at Youngstown State University, was a Top 3 Finalist in the 2021 National Media Sales Pitch Competition presented by the National Association of Broadcasters.
 
"I will be forever grateful and blessed for the opportunity to participate in this competition," said Nguyen, an international student from Vietnam majoring in Marketing Management with a minor in Advertising and Public Relations.

"I have grown and gained invaluable experience at the WCBA that has helped further prepare me for my professional journey ahead."

The competition was the culmination of the eight-month Media Sales Academy sponsored by the NAB Leadership Foundation, Nielsen, the Radio Advertising Bureau, Procter and Gamble, Disney Ads Sales, Tegna and iHeart Media.

In the competition, Nguyen, vice president of Professional Development for Pi Sigma Epsilon professional sales organization, was assigned to design a media sales-marketing strategy for Bergstrom Automotive - Wisconsin's Largest Automotive Marketplace. She was assisted by YSU Marketing faculty members Peter Reday and Michael Pontikos.

Nguyen, who is also a member of the WCBA Student Leadership Council and an International Student Outreach Ambassador at YSU, was one of 8,000 students selected to take part in the Media Sales Academy. After writing an essay, the group was narrowed to 3,000 for interviews, and then to 20 after an assessment process. Following the assessment, she began a remote eight-month training course mentored by the general sales manager of Disney ads sales from California. Nguyen was then invited to Washington for the Final Media Sales Pitch Competition and became one of the top 3 finalists in the competition. She received an award of $2,500, a certificate, and apparel and accessories.

More information at www.nabfoundation.org.