Student Feature: International students making an impact on campus
FEATURE STORY
Story by: Hannah Werle, first-year English and Journalism major
Photography by: Omega Jaricha, first-year, Civil Engineering major and Olivia Rivera, third-year Graphic and Interactive Design major
International students are finding research, career and leadership opportunities at Youngstown State University while sharing their cultures with the campus community.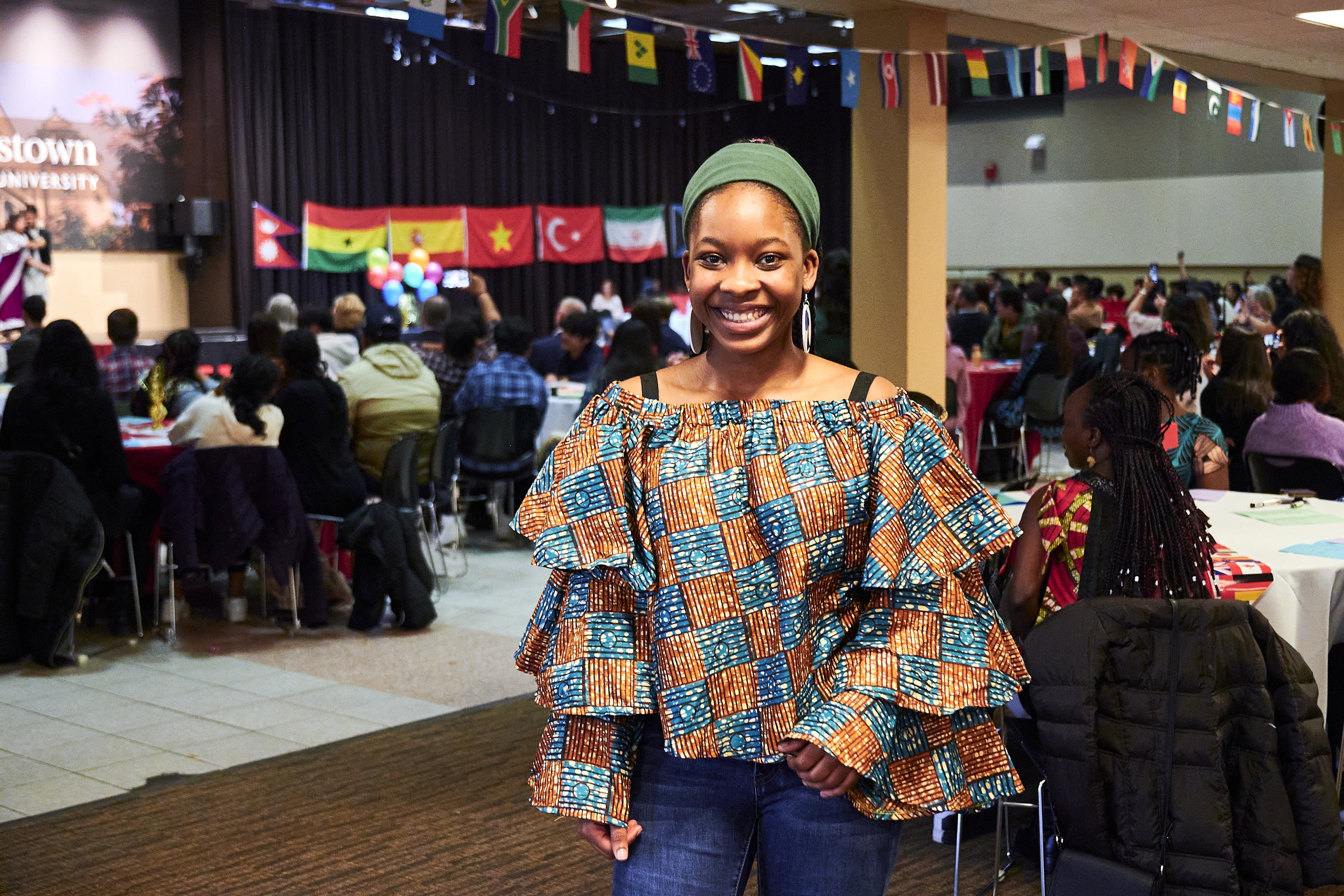 Tafadzwa Mapiki, a third-year student from Zimbabwe, is pursuing a bachelor's in Pre-Medical Biology and two minors in Chemistry and Mathematics while also serving as president of the International Student Organization.
Mapiki wanted to study in the United States to become the best in her field, but she knew it would be expensive. When Mapiki discovered the academic opportunities and scholarships offered at YSU, she decided to apply.
"I saw that YSU was not too small, not too big and I knew this was the place for me," Mapiki said. "I was trying to forge a connection between me and my professors. I knew that would make it easier to have strong letters of recommendation to take me to med school."
Since coming to YSU in 2020, Mapiki has had several internship and research opportunities. Mapiki spent the summer of 2021 at the University of Florida researching gamma herpes viruses.
"I connected with two professors here at YSU and they started doing research with me. I used that experience to apply to these amazing summer programs," Mapiki said. "If I hadn't been here at YSU, I don't know if I would've had these opportunities."
This year, Mapiki was accepted into five schools for summer research programs. She has decided to intern with Mayo Clinic Hospital in Minnesota.
Mapiki is also an active participant in campus life as a resident assistant and the president of both the ISO and the African and Caribbean Student Union.
As president of the ISO, Mapiki recently organized the first International Festival on campus, which had over 250 attendees. The event hosted several international student groups to celebrate and showcase their cultures.
"When I joined the organization — as the president — I had to redefine some goals. I really wanted to make the ISO the umbrella organization of all the other cultural or international organizations on campus," Mapiki said.
Mapiki said she has had amazing experiences as president of the ISO and ACSU. She hopes her leadership has given other international students a place to embrace their culture and remember their homes.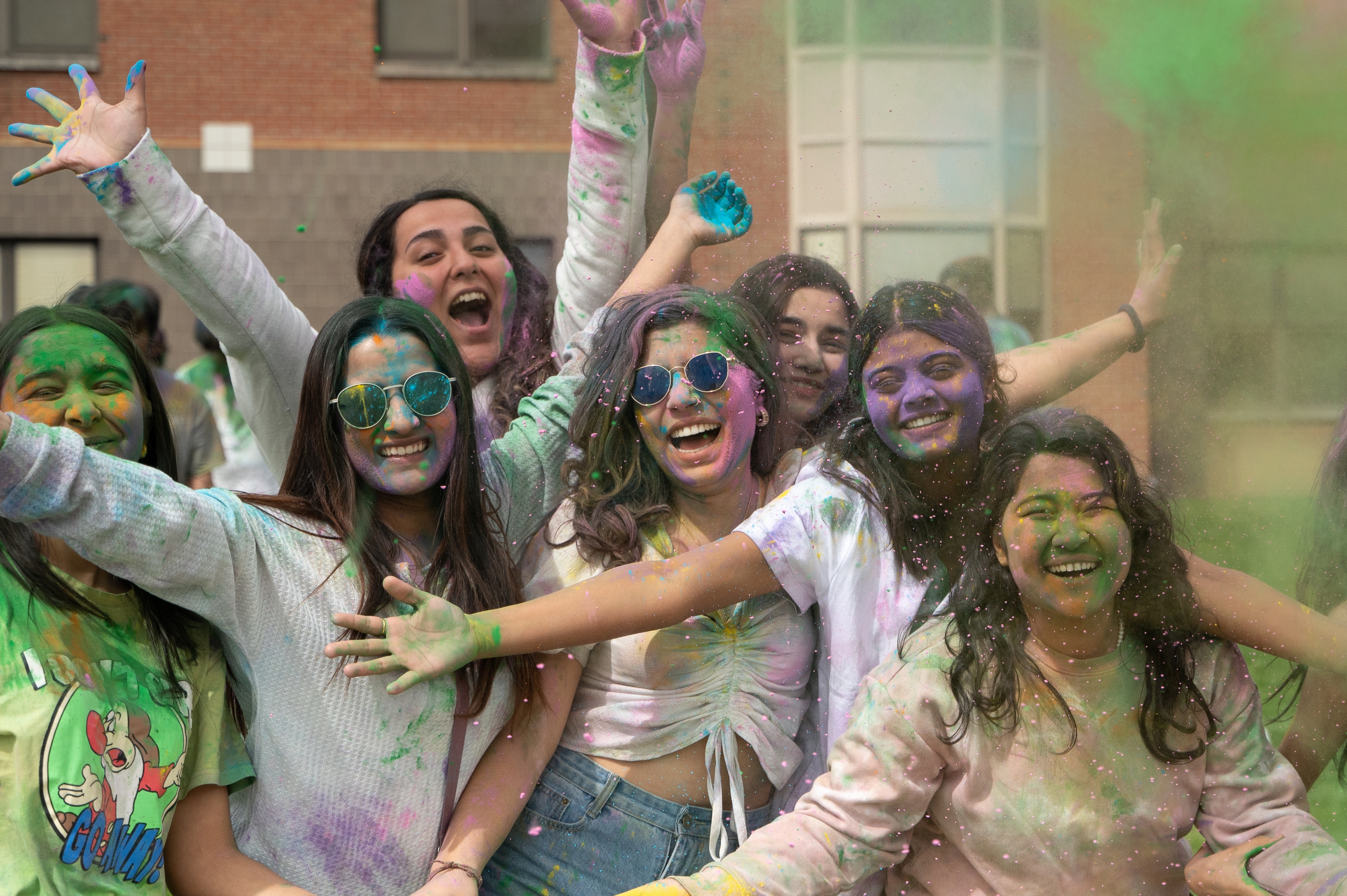 Shreejan Bhandari, a first-year Electrical Engineering major from Nepal, is part of the all-time high record 327 new international students who joined YSU in Fall 2022 from dozens of countries world wide. The University's total international enrollment grew to more than 670 international students this Spring, the most ever.
When looking for schools in America, Bhandari applied to several schools, including YSU. He said he chose YSU because its representatives were helpful, responsive, and were able to offer him a good scholarship.
"YSU has helped me a lot, especially transitioning from my culture to the US. The International Program Office and tThe dDepartment of Electrical Engineering have helped me in so many different ways," Bhandari said. "From food to culture, in each and every step, I've met many different people who can help me."
Bhandari had no previous knowledge or experience in engineering before he began attending YSU. He said YSU has given him practical, hands-on experiences in the field.
"Recently, I worked on a 3D printed circuit board. It was the first time I ever helped design something like that, so it was a really good experience," Bhandari said.
Like Mapiki, Omega Jaricha, a first-year Civil Engineering major, is also from Zimbabwe.
After graduating high school in 2020, Jaricha began the paperwork to study at YSU, but he ultimately couldn't attend because of Covid-19. Instead, he spent a year attending classes at Zimbabwe National Defense University as an Aerospace Engineering major.
At the beginning of 2022, Jaricha restarted his application and was accepted into YSU and the honors college.
"When I did my visa interview, I told myself that if I was approved, I would go. If I wasn't approved, then it would've meant I didn't need to go and I would continue my program in Zimbabwe." Jaricha said. "Then I was approved."
Jaricha found opportunities immediately upon coming to YSU. At IGNITE, YSU's welcome celebration for incoming students, Jarchia made connections which allowed him to be hired as a student photographer in YSU's Marketing and Communications office.
"Since that day, I can safely say I've learned quite a lot. My boss is always teaching me things that I didn't know. Whenever we go for a shoot, he makes sure I feel comfortable and that if I have questions, he answers them. He makes sure to teach me some techniques that I haven't yet learned on my own," Jaricha said.
Jaricha hopes to study and work in engineering in America, then eventually move back to Zimbabwe to start a broadcasting company. He believes his experiences, both working and academic, will allow him to improve his country.
As a member of several student organizations, including the African and Caribbean Students Union and Student Government, Jaricha has found a home at YSU.
"When I came to YSU, it was such a peaceful environment. I received all the kinds of support that I needed. The professor's were open to me. They wanted me to come to office hours, they were ready to answer any questions that I had," Jaricha said. "I joined a lot of organizations and they gave me the same opportunities they would give any other person, international or local. This whole experience has given me the chance to explore myself, to grow, to feel free and to feel needed in an environment."