Student earns ADDY Award for video cinematography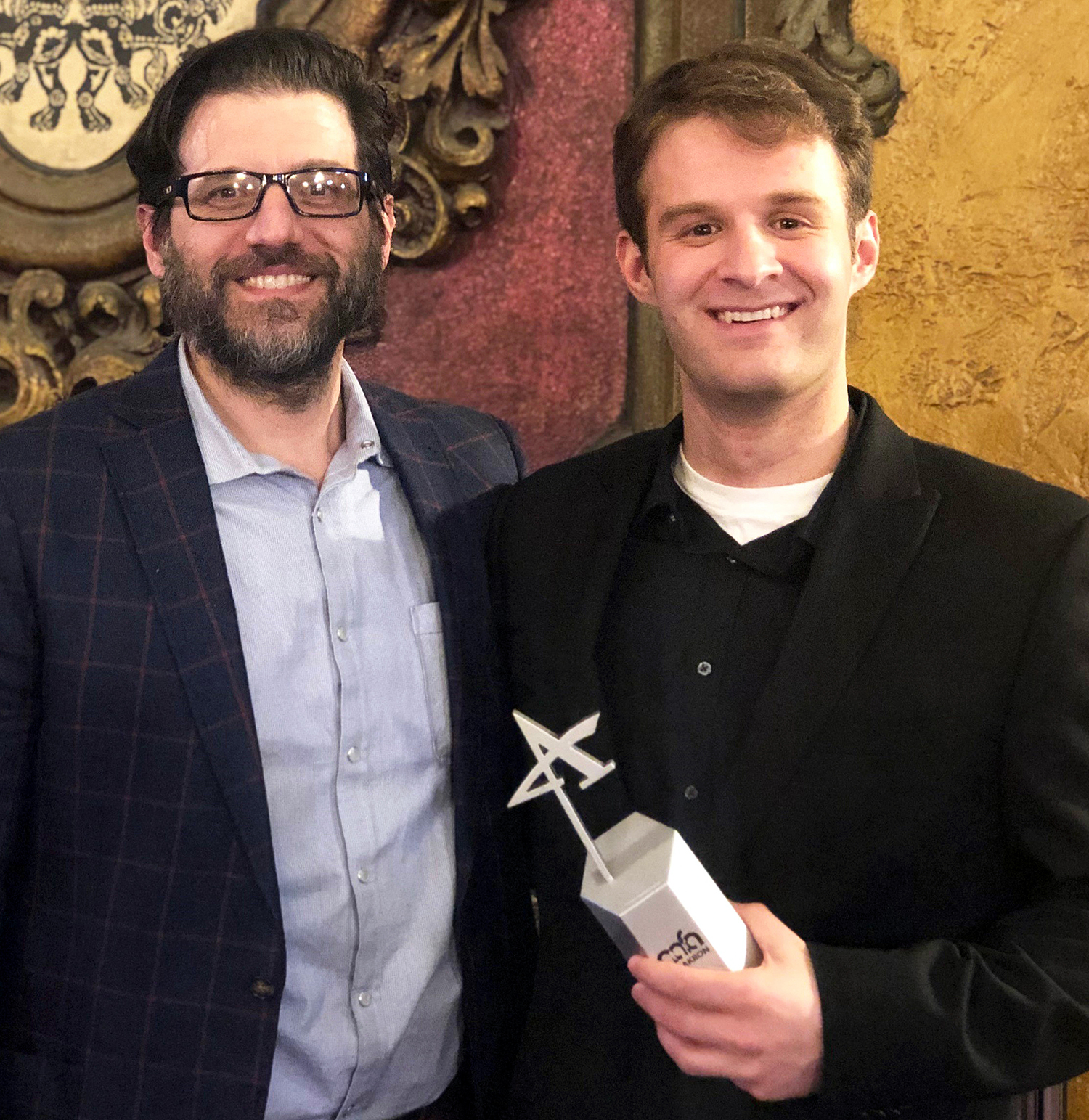 Mario Ricciardi of Boardman, an Advertising and Public Relations major at Youngstown State University, received a Student Silver ADDY Award for video cinematography at the Akron ADDY Awards.
The annual awards program recognizes creative excellence in locally-created advertising. Ricciardi's submission was a music video created for Dahnji, a local music artist, to accompany the release of the artist's latest album.
Ricciardi has been a member of the YSU Ads Club, a collegiate chapter of the American Advertising Federation, for three years, and also had an internship during the fall semester with Penguin City Beer, where was responsible for directing, filming and editing Penguin City Beer's commercials and promotional videos. He has since been retained to continue working with the beer brand in developing new promotional spots for the upcoming year.
He also operates his own video production company called Appleridge Productions and has worked with clients such as the Youngstown Phantoms, the Austintown Police Department and regional bands. "I'd like to thank my professors and the WCBA for helping me build the foundation to start Appleridge Productions. My education has given me a greater understanding of how to run a business and I look forward to what the future holds through working with new clients," he said.
The Akron ADDYs are hosted by the AAF-Akron, an affiliate of the American Advertising Federation, the oldest and largest advertising trade association in the country.