Student art show opens at McDonough this week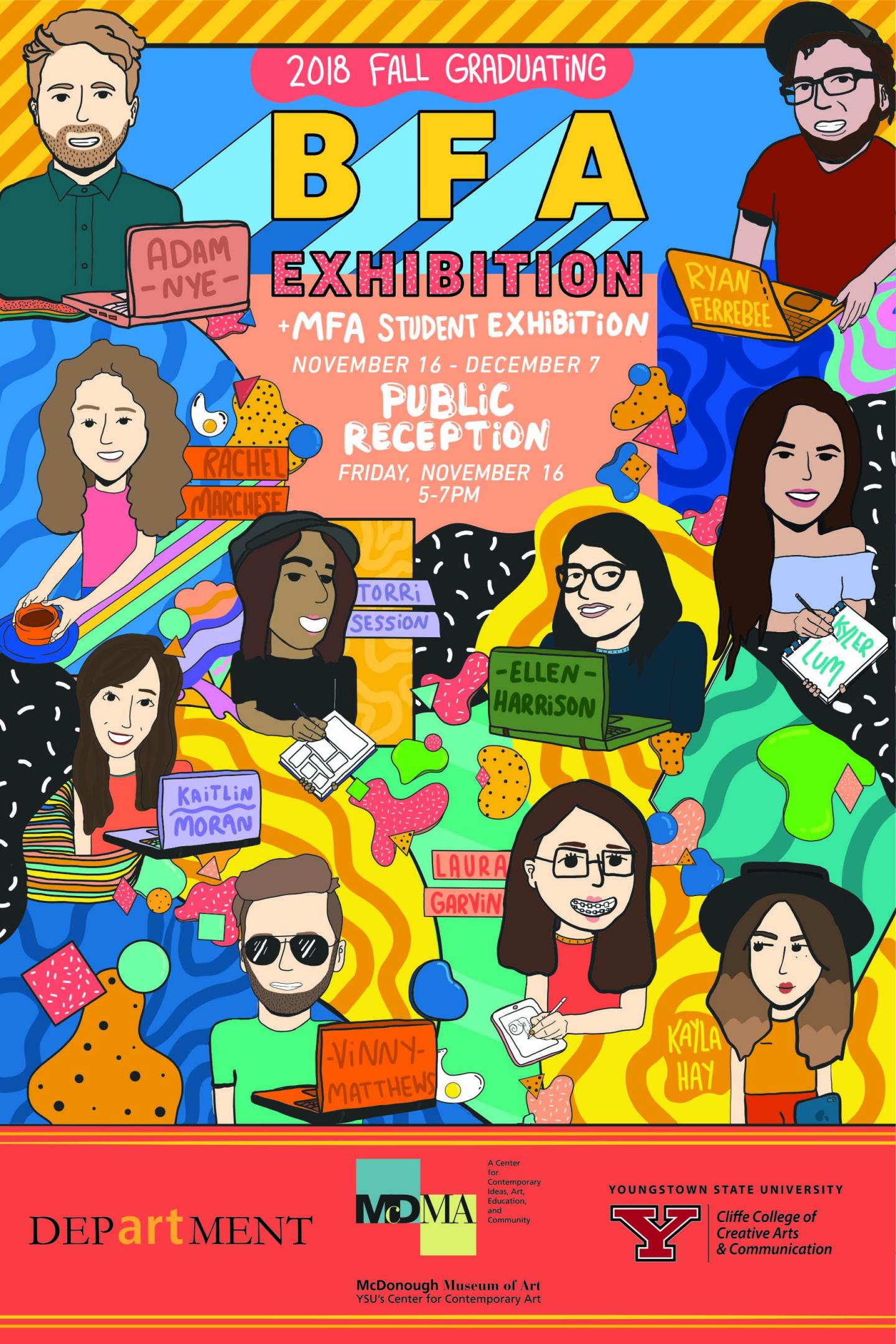 The artwork of 10 students earning bachelor's degree in Fine Arts this fall from Youngstown State University is featured at the Fall Graduating BFA Exhibit in the McDonough Museum of Art Nov. 16 through Dec. 7 on the YSU campus.
Also in the McDonough galleries will be the MFA Student Exhibition, featuring artwork from four students in YSU's master's of Fine Arts program.
An opening reception for the shows will be 5 to 7 p.m.  Friday, Nov. 16, at the museum on Wick Avenue.
Students in the Department of Art work closely with nationally- and internationally-known faculty engaged in a broad range of art and design practices. The Fall Graduating BFA Exhibition is the opportunity for students to share the original and innovative discoveries they have made in their artistic journeys communicating to the public their creative expressions of human experience. The 10 student artists are Ryan Ferrebee, Laura Garvin, Ellen Harrison, Kayla Hay, Kyler Lum, Rachel Marchese, Vincent Matthews, Kaitlin Moran, Adam Nye and Torri Session.
MFA students featured include Venise Abell, David Belgrad, Kathleen Gallagher and Christina Owens.
The McDonough Museum of Art is open 11 a.m. to 4 p.m. Tuesdays through Saturdays. Admission is free. For more information, call 330-941-1400 or visit www.mcdonoughmuseum.ysu.edu.