Student advances in Fulbright selection, first at YSU in four years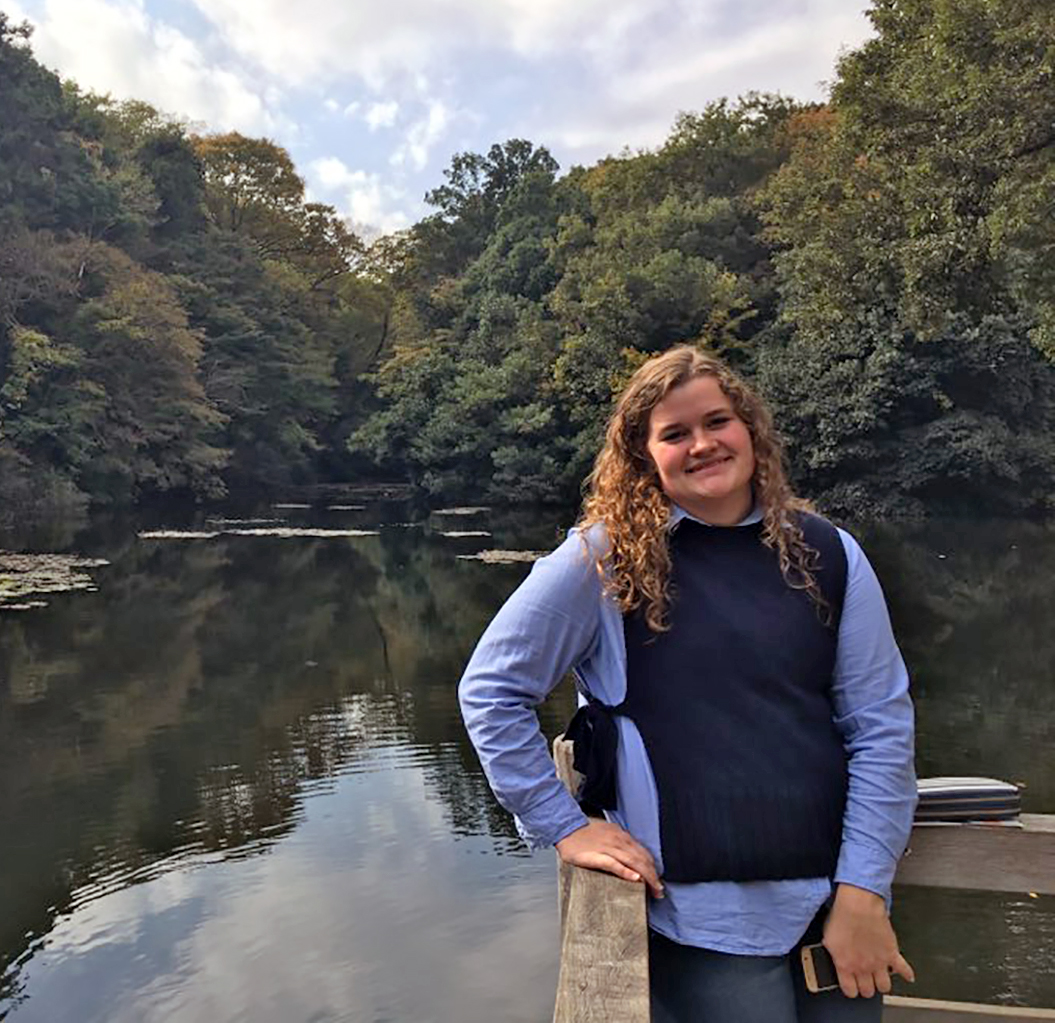 Emily Henline of Austintown, a senior at Youngstown State University, has been selected a semifinalist in the prestigious Fulbright U.S. Student Program and hopes to go to South Korea to earn a master's degree.
YSU's first semi-finalist since 2016, Henline's application is now under review by the Fulbright Commission, and she will be notified this spring if she is a finalist.
A graduate of Austintown Fitch High School, Henline enrolled at YSU in 2015 and is double-majoring in English and Education (Integrated Language Arts, 7-12), with a minor in Linguistics and a TESOL Endorsement.
"I've always been interested in other cultures and languages," she said. "At YSU, I developed relationships with visiting students from South Korea and became interested in studying their language and the country's history."
She then spent the 2017-18 academic year studying abroad at Yonsei University in Seoul, South Korea, as a Gilman Scholar, focusing on Korean history, cultures and language.
"The Korean language courses were intensive, five times a week, two hours each day," she said. "I thought this experience would fulfill my dreams, but it only ignited a passion to continue studying the language and the cultures and people."
If selected a Fulbright finalist, Henline will travel back to South Korea to earn a master's degree in Korean Studies with a focus on linguistic imperialism and Korean language identity.
Henline's application was endorsed by YSU's Fulbright Campus Committee, comprised of Nathan Myers, associate provost for International and Global Initiatives; Ann Gardner, assistant director, International Programs Office; Carly Devenburgh, assistant director for International Student and Scholar Services, International Programs Office; and Stephanie Smith, Fulbright Fellow 1995-96, interim chair of the Department of Theatre and Dance and professor of Art History. Her application was also endorsed by her referees, faculty members M. Kathleen Cripe, associate professor of Teacher Education, and Nicole Pettitt, assistant professor of English, with the recommendation of Stacy Graber, associate professor of English, and with assistance from Stephanie Smith, professor of Art.
The Fulbright U.S. Student Program, started in 1946, offers research, study and teaching opportunities in more than 140 countries to recent graduates and graduate students. Fulbrighters meet, work, live with and learn from the people of the host country, sharing daily experiences. The program facilitates cultural exchange through direct interaction on an individual basis in the classroom, field, home, and in routine tasks, allowing the grantee to gain an appreciation of others' viewpoints and beliefs, the way they do things, and the way they think.