"A strong start" - YSU launches Success Seminars for first-year students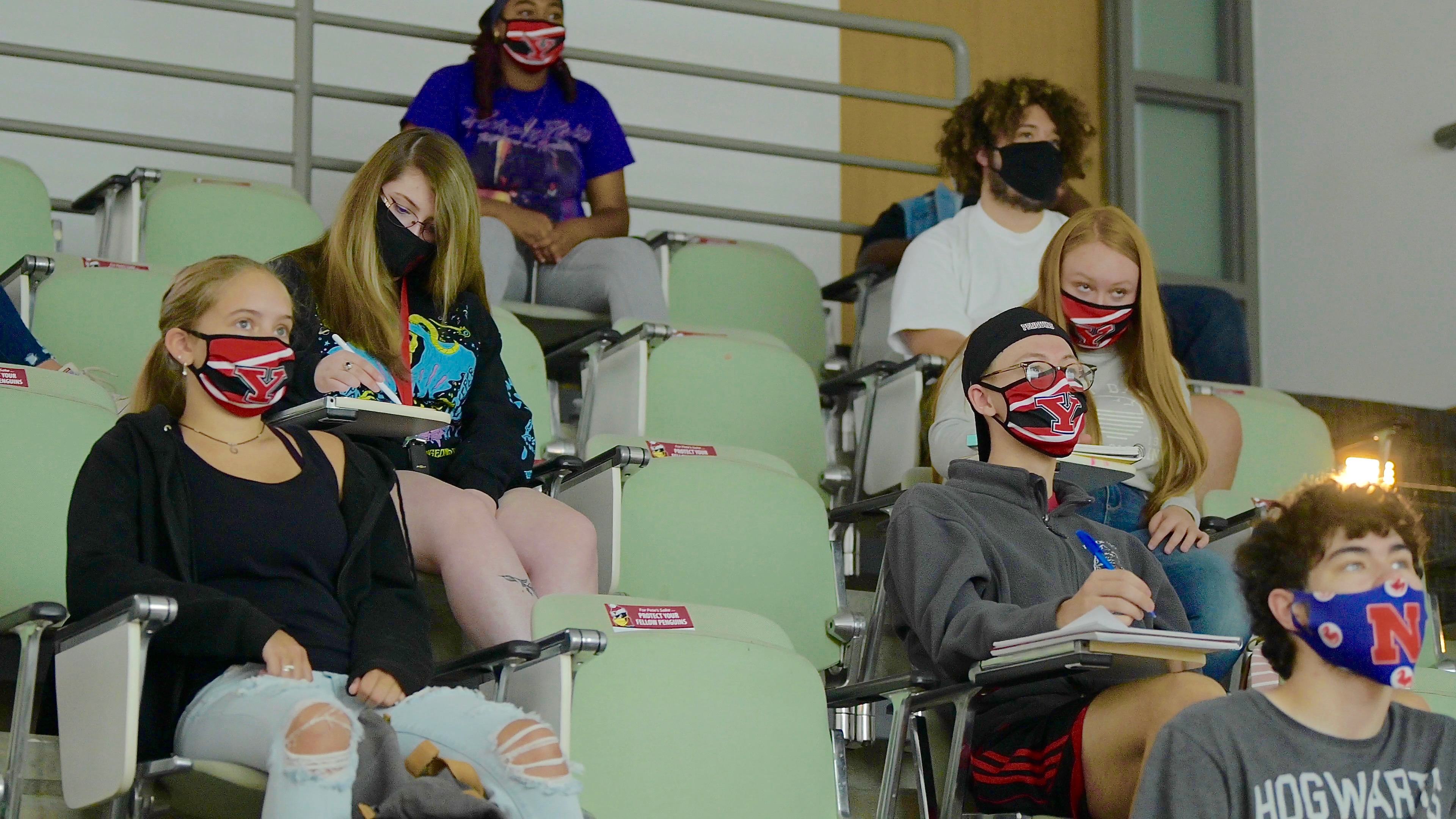 In an effort to help first-year students get off to a good start and lay the foundation for future success, Youngstown State University is teaching more than 100 Success Seminars this Fall semester.
"These seminars afford our first-year students the opportunities and support needed for a strong start to their academic careers," said Claire Berardini, associate provost for Student Success.
Nearly 1,900 first-year students are enrolled in the 10-week Success Seminars this Fall semester. Each class is small, averaging about 17 students, and is led by a "success specialist" who also serves as the students' academic advisor for the year. The seminars are predominantly offered face-to-face and on campus to help first-year students establish connections and become comfortable on campus.
"Strong connections with an advisor, as well as with fellow classmates, is such an important component to student success," Berardini said.
In the classes, students learn what faculty expect of them and what they are responsible for, skills to successfully manage their academic workload, habits of mind that promote resilience, and study strategies. In addition, the seminars help students understand how to be responsible advisees by teaching them how to follow their curriculum sheet and four-year plan and know the academic progress requirements for their major. The response from the campus community has been wonderful, she added.
"People from across campus have stepped up to take a section and serve as a success specialist to help our first-year students start their college careers on the right path."