Strong showing for YSU PT students, faculty at national meeting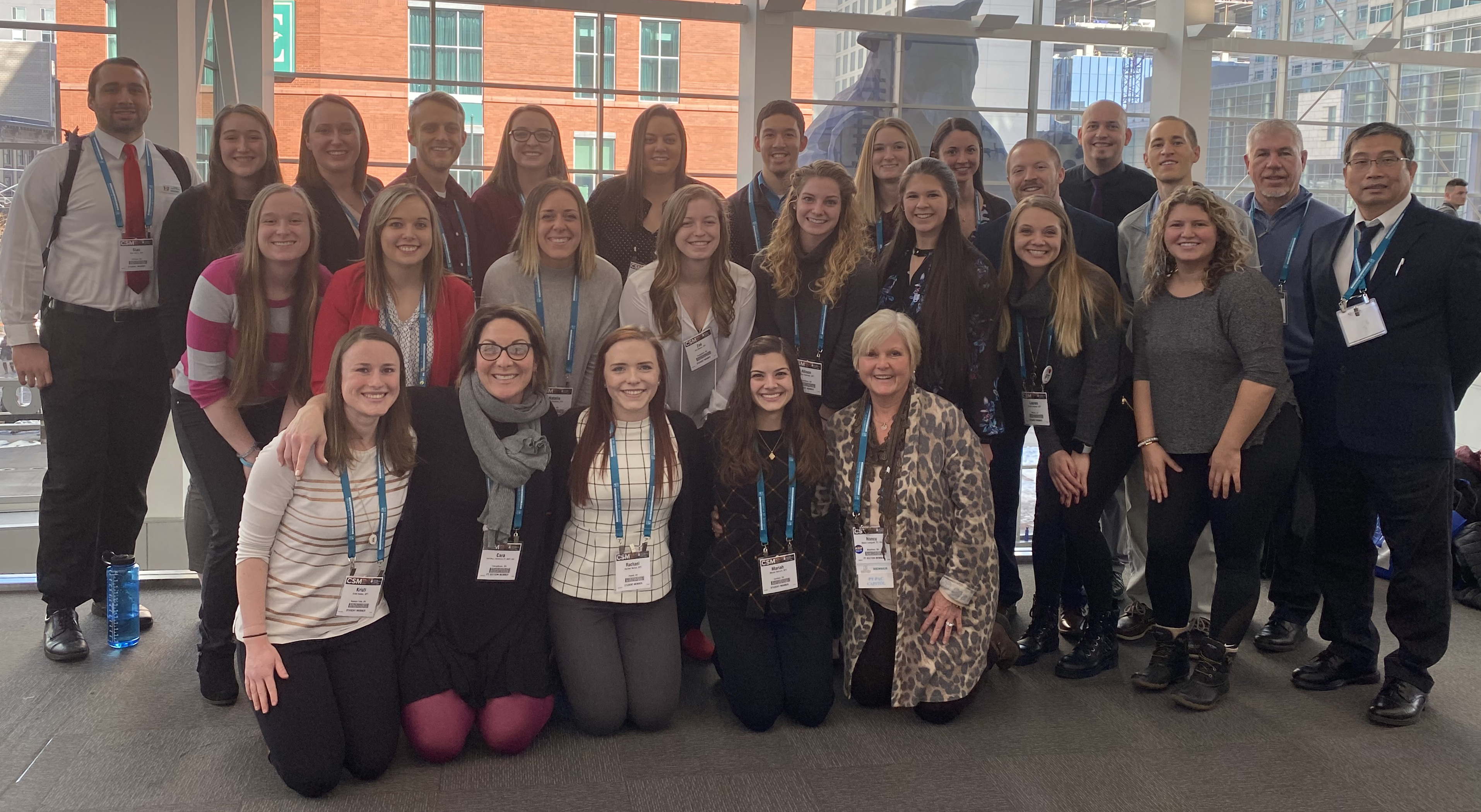 Twenty-one students and five faculty members from the YSU Department of Physical Therapy attended the Physical Therapy Combined Sections Meeting in Denver in February.
Doctor of Physical Therapy students Lindsey Jubina, Emily Dixon and Chris Scheitinger presented a platform in the Health Policy Section titled "A Model for Assessing a Medical Mission's Service to a Rural Honduran Community." The students were mentored by faculty members Cathy Bieber Parrott, assistant professor, and Jane Wetzel, associate professor.
In addition, Jim Benedict, assistant professor of Physical Therapy, presented a lecture with colleagues from other universities, "Creating and Sustaining an Interprofessional Delivery Model at a Community-Based Free Health Clinic." Benedict highlighted the relationship between the YSU Bitonte College of Health and Human Services' Centofanti Center of Excellence and the Midlothian Free Health Clinic, including the physical therapy services provided at Penguin Physical Therapy, the YSU PT pro bono clinic.
Students attended sessions in a variety of areas, including sports, orthopedics, acute care, pediatrics, neurology, women's health and health policy. They also participated in specialty section meetings, toured the exhibit hall, and networked with physical therapists from across the United States, meeting key leaders in the PT profession. In all, more than 18,000 physical therapists attended the meeting.