STEM College names Co-op and Intern of the Year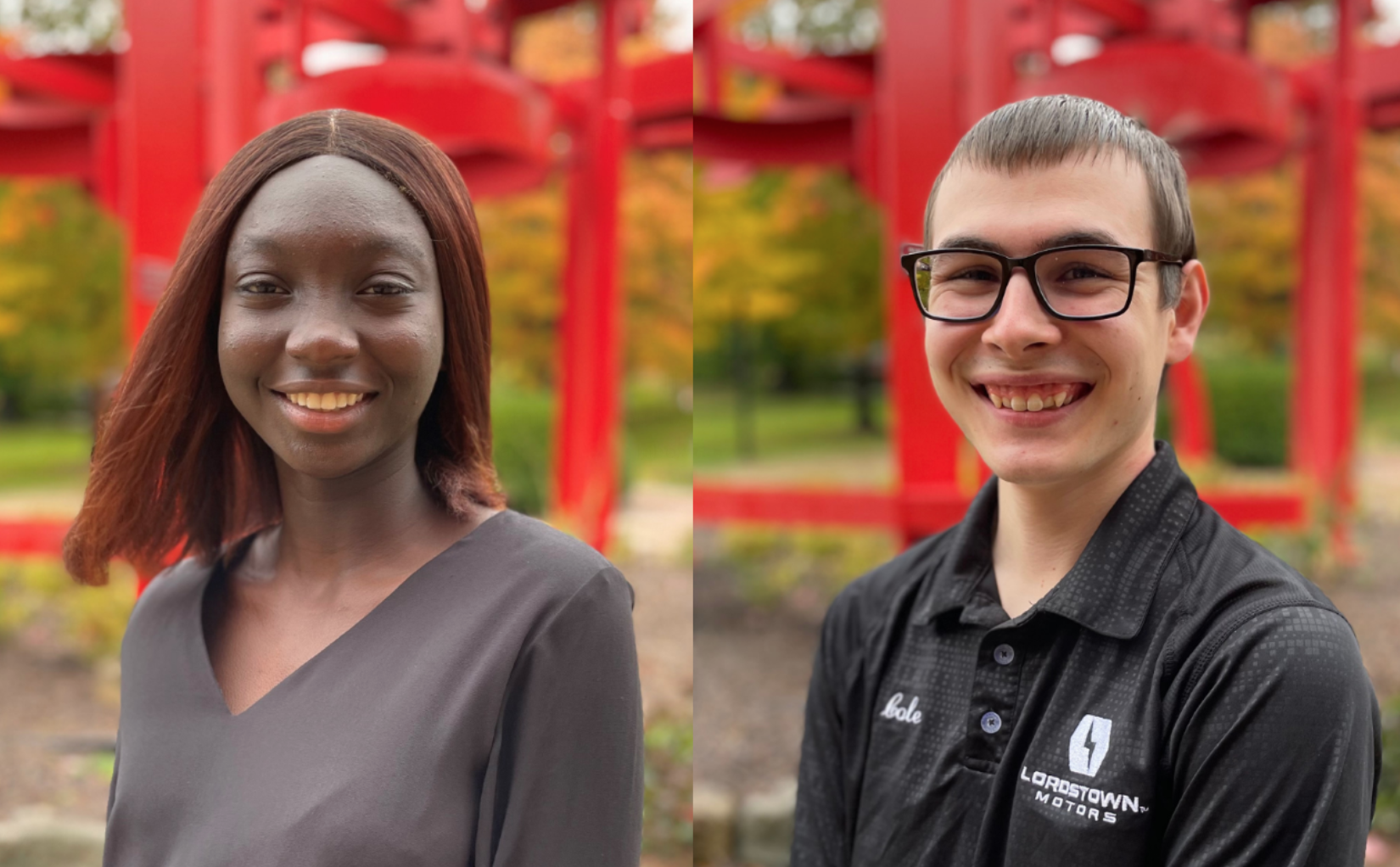 Cole Sexton, a senior Chemical Engineering major, and Tumininu Adeeko, a junior Mechanical Engineering major, have been named the College of Science, Technology, Engineering and Mathematics' Intern and Co-op of the Year, respectively, at Youngstown State University.
Intern of the Year: Sexton, who graduates in Spring 2022, interned in the Paint Department at Lordstown Motors Corp., an electric vehicle automaker. His largest projects were managing the installation of new equipment and partaking in the training of LMC Associates on proper equipment operation. Additionally, he coordinated a team to perform repairs to water pipes supplying the paint booths to increase water flow and reduce paint quality defects.
 
Co-op of the Year: Adeeko served as a Wen H. Ko Intern with the Louis Stokes Cleveland Veterans Affairs Medical Center at the Advanced Platform Technology Center under Dr. Janet L. G.. Adeeko's two intern projects were the "Mechanical characterization of Nitinol wires used in orthodontics" and the "Incorporation of NanoJet aerosol printing for use in clinical devices." Adeeko is hoping to pursue further education through a graduate program in Materials Science.
Muhammad Riaz, a junior Chemical Engineering major, was recognized as first Honorable Mention for the STEM Intern of the Year Award for his work with PPG Industries.