On scholarship and on the move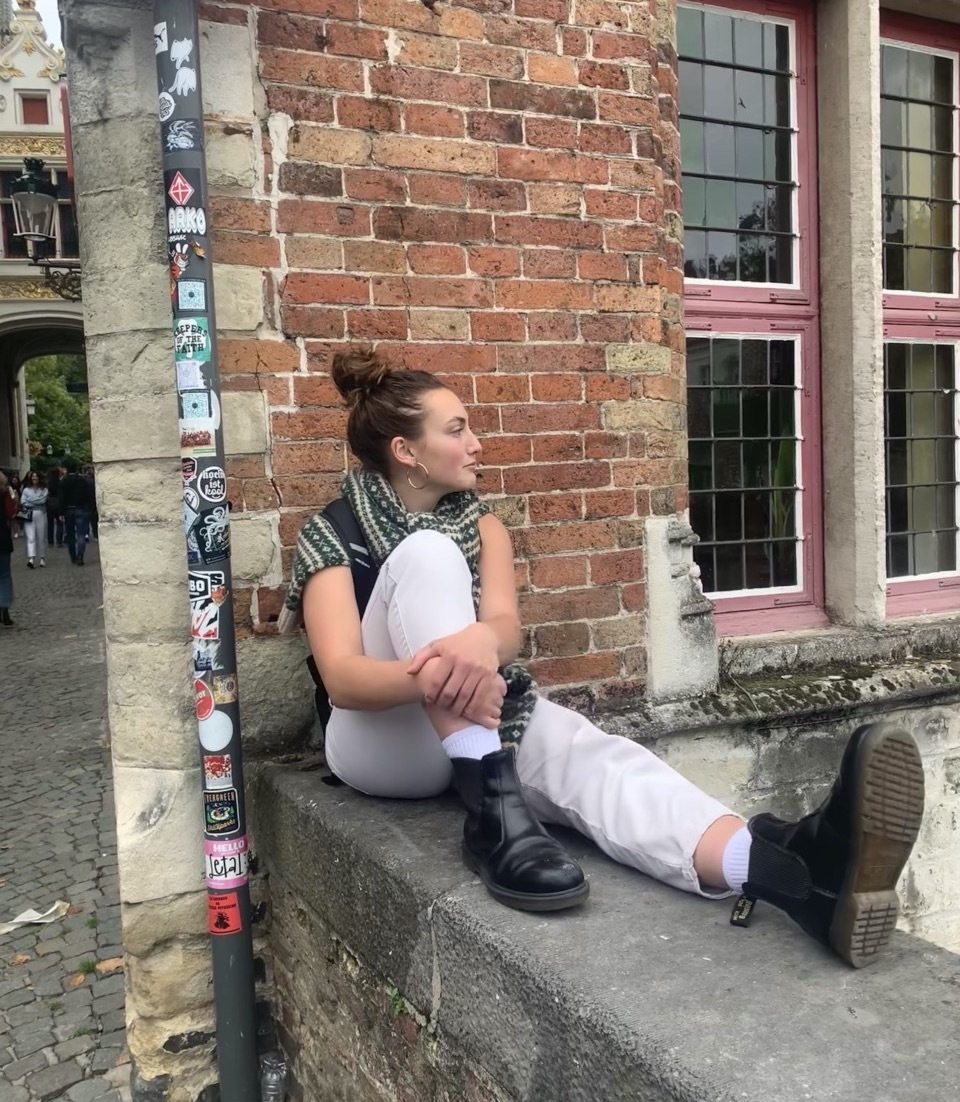 Carly Calderone, a Youngstown State University junior, is studying in Belgium this Fall as the first recipient of the Ron Shaklee Study Abroad Scholarship.
An International Business major enrolled at the Brussels School of Governance In Belgium, Calderone is among six YSU students studying abroad this semester under various scholarships.
"I've made tons of friends here, all travelers, all people who want to see new things," said Calderone of Franklin, Pa.
The $1,600 Shaklee Honors Study Abroad Scholarship was established by Ron Shaklee, professor and chair of Geography, and is given annually to a student in the YSU Honors College. Over the course of 30 years, Shaklee took more than 1,000 YSU students to San Salvador in the Bahamas to study the physical and cultural setting of the tiny island.
Calderone is also the recipient of the Glen C. El-Hayek Scholarship, named after a 1996 Boardman High School graduate who died in Shanghai in 2011 while working for Microsoft. Other recipients of the $800 El-Hayek award are Bo Gyeong Son, who is studying in France, and Samantha Sloan, who is in Finland. YSU student Celina Mattessich will study in Japan in Spring 2023 under the El-Hayek scholarship.
Three students are also studying abroad this Fall via the $4,000 Benjamin A. Gilman International Scholarship through the U.S. Department of State: Sloan (Finland), Alex Smyczynski (Japan) and Rocco Shasho (Italy). The Gilman scholarship supports American undergraduate students of limited financial means to study or intern abroad.
"I'm a very open-minded person, I love learning, seeing new perspectives, meeting people from all walks of life," Calderone said about her desire to study overseas. "I want to understand the human condition as much as possible. I want to empathize, so I can help people in a meaningful way, however that may be."
Calderone said her stay in Belgium is her first trip outside the United States. She arrived in August and will return home in mid-December. She said all of her teachers are from different countries, and that she enjoys the international flavor of the city, the capital of the European Union. "I can hear five different languages just walking down the street," she added. She says she's staying in a castle ("more like a manor, or just a shared house, but I prefer 'castle'") with 12 other housemates. "It's really an interesting mix; people moving in and out pretty often."
"In the U.S., it feels like people live to work; here, they work to live," she observed. "Life is half work, half play. People are relaxed, healthy, are fine spending a couple hours at a park or a cafe. They take time to enjoy life. Back home, life sometimes feels like a race. To what end? I'm not sure."
She's also made a visit to nearby Bruges, has plans to go to Geneva and she hopes also get to Amsterdam as well.
"My visit will give me experience - in being on my own, navigating a new place, learning to work through language barriers, in connecting with people coming from extremely different backgrounds," she said.