Rhythm Method String Quartet Nov. 8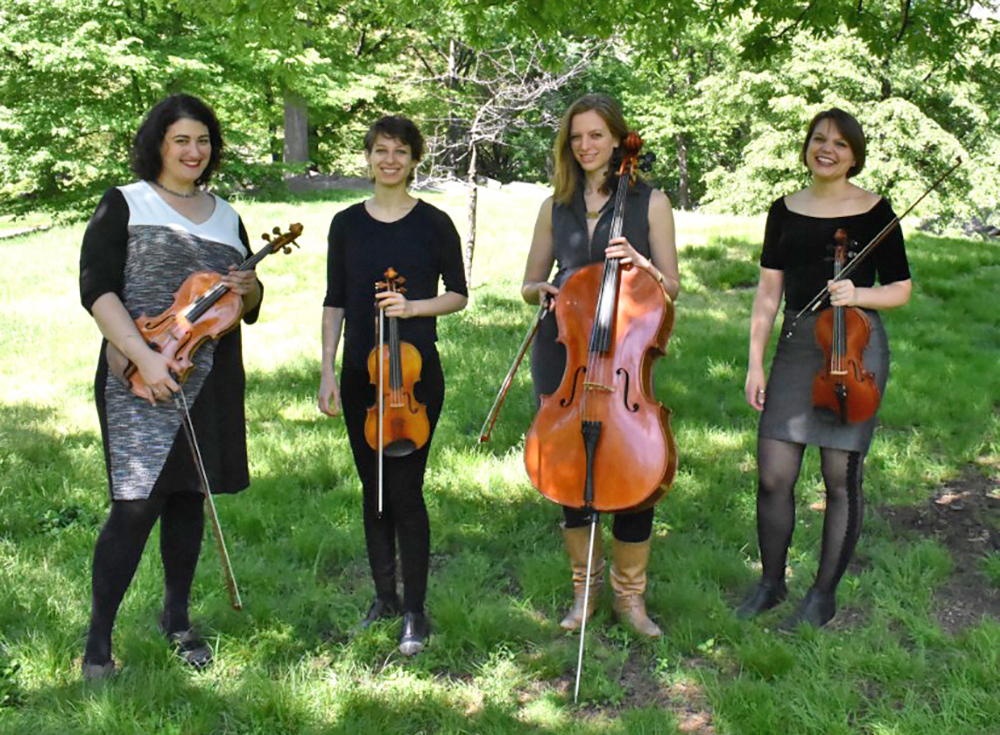 The Rhythm Method String Quartet, an all-female group with a feminist flare, performs 7:30 p.m. Friday, Nov. 8, in the Butler Institute of American Art–North on Wick Avenue, adjacent to the campus of Youngstown State University.
The performance is part of the YSU Cliffe College of Creative Arts and Communication's 2019-20 Donald P. Pipino Performing Arts Series.
The concert is co-sponsored by 88.5 WYSU-FM. Ticket are $22 for adults, $17 for senior citizens and YSU faculty/staff, $5 for youth under 18 and free for YSU students and children. Tickets are available at ysu.tix.com or by calling the YSU Theatre Box Office at 330-941-2307.
The Rhythm Method has performed internationally in France, Austria and Switzerland, as well as Joe's Pub, The Stone, the Met Museum, the Noguchi Museum, and Roulette. The group has been featured on the String Orchestra of Brooklyn's String Theories Festival, MATA Festival, Music Mondays, and the Austrian Cultural Forum's Moving Sounds Festival. The foursome recently completed residencies at Tulane University, Arkansas State University, Zurich University for Art and Music, and Bowling Green State University's College of Musical Arts.
This season, the quartet continues its Hidden Mothers Project, an initiative highlighting works by historical women composers. It will also bring the third installment of Broad Statements, a celebration of creative music-making by women in a wide array of artistic styles. The Rhythm Method will release its debut album, featuring new works by all members.
Other upcoming events in the series include:
American Brass Quintet, Jan. 24, 2020, 7:30 p.m., Ford Family Recital Hall, DeYor Performing Arts Center.
Dance Theatre of Harlem, Feb. 12, 2020, 7:30 p.m., Powers Auditorium, DeYor Performing Arts Center.
Good Humor Radio Hour, 7 p.m., Youngstown Playhouse.
Ekmeles, April 21, 2020, 7:30 p.m., McDonough Museum of Art, YSU.