"Rethinking Manufacturing" video featuring grads, prof screens Aug. 19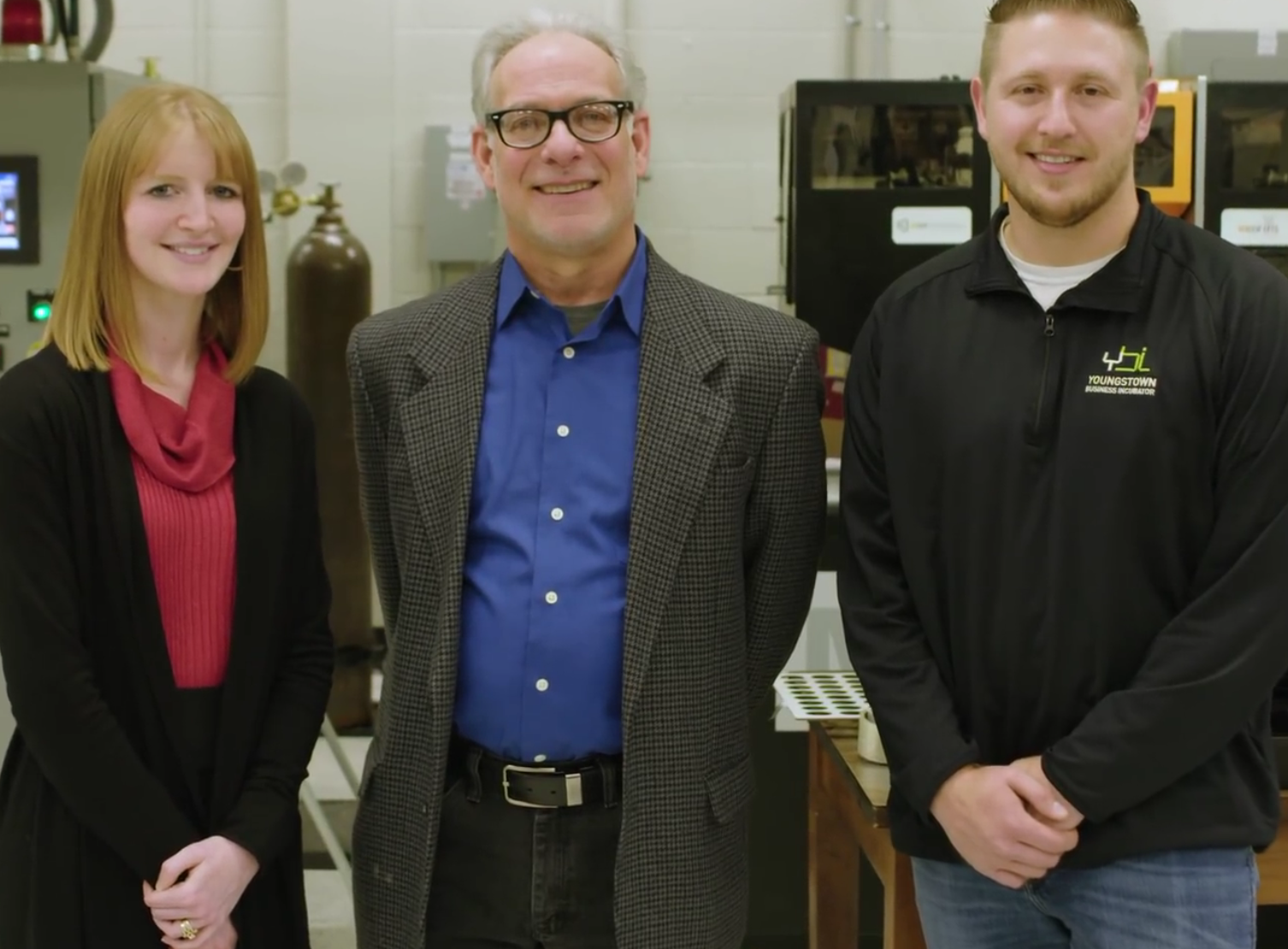 "Rethinking Manufacturing", a video featuring two Youngstown State University graduates and a professor, will be shown at a special screening Monday, Aug. 19, at the Youngstown Business Incubator's "Tech Block Building Five" on Boardman Street in downtown Youngstown.
Food and beverages will be available at 4:30 p.m. with the screening at 6 p.m.
The nine-minute video was produced by the National Institute for Standards and Technology, with support from America Makes, YBI and YSU, and focuses on changing the perception of modern manufacturing, portraying the positive opportunities that advanced manufacturing offers and raising awareness of manufacturing in the United States.
YSU graduates Ashley Totin, a project engineer at America Makes, and Zac Divencenzo, co-founder and chief operating officer of Juggerbot 3D, are highlighted in the video, along with Martin Cala, YSU professor of Industrial and Systems Engineering.
Through Totin and Divencenzo, the video tells the story about how American manufacturing, once seen as the world's icon of industrialization and then as a symbol of decline, is once again changing. The video shows how entrepreneurs like Totin and Divencenzo are rethinking manufacturing, rethinking career choices, and rethinking the very idea of how to build and revitalize communities.
The video is available at https://youtu.be/_ao50qkNZsI.