Progress being made on accessibility compliance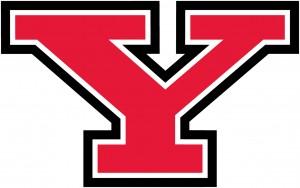 A new YSU policy on the accessibility of electronic and information technologies has been approved by the U.S. Department of Education.
The approval is another step in the university's agreement with the USDOE's Office for Civil Rights to ensure that YSU's website and its course managements systems, such as Blackboard, are accessible to individuals with disabilities, particularly those with visual, hearing and manual impairments.
"While more work remains for YSU to fulfill the agreement, this is an important step forward," said Holly Jacobs, general counsel.
YSU entered into the agreement in late 2014 after OCR determined that the university was not in compliance. Since then, the university has formed a work group, developed non-discrimination notices, launched a new compliant website and trained nearly 1,200 employees to ensure compliance with federal civil rights laws prohibiting discrimination based on disability.
The USDOE sent a letter in February approving the new EIT policy submitted by the university and modifying the timeline for compliance in the original agreement. USDOE also clarified that, while the university is required to have its website and course management framework accessible, it is not required to have all of the material accessible in a closed course where no disabled student is enrolled. "We will have a plan for expedited accessibility should a student with disabilities enroll," Jacobs said.
The university must now submit an implementation and remediation plan to ensure adherence with the new policy and must, by July 30, certify that all electronic information technology across campus is in compliance.
All employees involved in any way with web content are required to attend training to learn how to ensure that the content is fully accessible to visually and hearing impaired individuals. Employees who still need training should register via the Human Resources website. Employees may also contact the Instructional Design and Development Center in the Department of Cyberlearning at iddc@ysu.edu for instructions on how to access a self-paced online training course in Blackboard. Additional self-directed instruction guides and videos are found at /accessibility/digital-accessibility.