President Tressel announces departure from YSU effective Feb. 1, 2023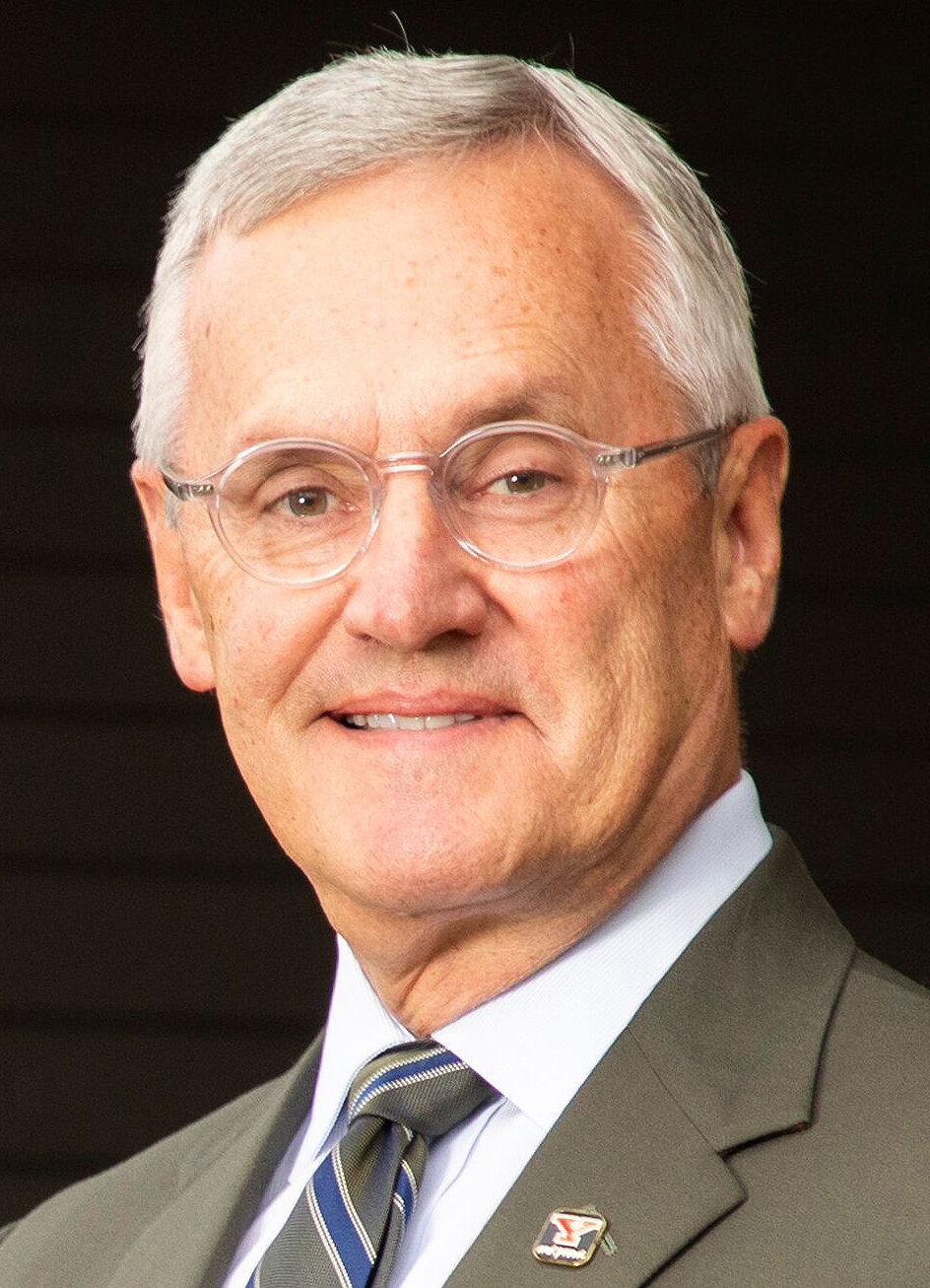 Jim Tressel, president of Youngstown State University since 2014, announced today that he will leave his position effective Feb. 1, 2023.
"It has been truly a blessing and labor of love to serve Youngstown State University," Tressel said in an email to the campus community after announcing his decision at this afternoon's YSU Board of Trustees committee meetings.
"I cannot thank my family enough for allowing my schedule, and the needs of our university, to take priority and center stage," he added. "It is now only fair to have Ellen, our wonderful children and grandchildren, extended family, friends and former students, set the schedule."
Board Chair John Jakubek said, "The YSU Board of Trustees extends our deepest gratitude and appreciation to President Tressel and First Lady Ellen for their decades of service to Youngstown State University, the Mahoning Valley region and the entire state of Ohio. The Tressels' contributions of time and treasure are immeasurable and will be felt across the region for years and years to come. We wish them well."
Jakubek said details regarding a plan to identify Tressel's successor will be released as they become available.
Tressel, 69, said he plans "to work seven days a week for the next seven months" until his departure.
"These are extremely challenging times in higher education and in our world as a whole; however, the opportunities are many, and together we will continue to make great things happen."
He said he is particularly proud of the university's dramatic successes in increasing graduation rates, the number of graduates and fundraising dollars, as well as the physical transformation of the campus.  "It has been a blessing to serve alongside so many people that love and believe in the impact and importance of YSU," he said.
A native of Northeast Ohio, Tressel first came to YSU in 1986 as head football coach. In 15 years, including six as executive director of Intercollegiate Athletics, YSU won four national championships. In 2001, Tressel left YSU to become head football coach at Ohio State University. In 10 seasons, he guided the Buckeyes to the 2002 National Championship and seven Big Ten Championships.
After leaving Ohio State and after a short stint as executive vice president for Student Success at the University of Akron, Tressel returned to Youngstown to become YSU's ninth president.
Ellen Tressel is a YSU graduate and an accomplished businesswoman and philanthropist engaged in charitable causes and community organizations. She began her own financial career in her family's business in Youngstown and served 17 years at Butler, Wick and Co.
The Tressels are the parents of four accomplished adults - Zak, Carlee, Eric and Whitney – and have two grandchildren, Jonathan James and Rose Marie Alson.