Preserving history: Youngstown Sheet and Tube newsletter goes digital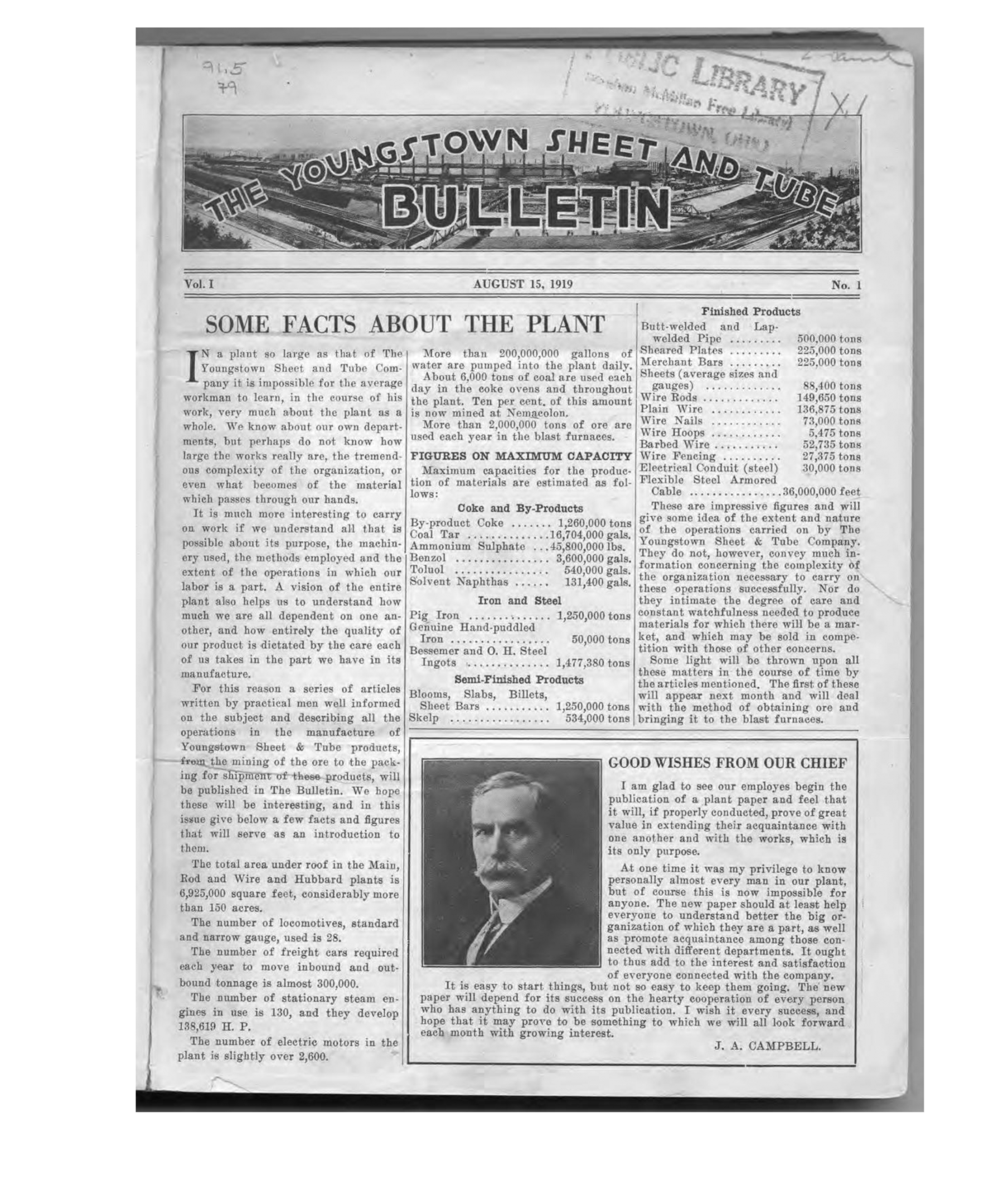 The Youngstown Historical Center of Industry and Labor, managed by the Youngstown State University Department of History, recently completed a project to digitize the Youngstown Sheet and Tube Bulletin dating to the early 20th century.
"The digitization of the Bulletin is an important advancement in promoting the accessibility and preservation of the industrial history and culture of the Mahoning Valley," said Marcelle Wilson, adjunct faculty member of History and the museum's site manager.
The Bulletin is available at www.ohiomemory.org, under the "Collections" category.
The year-long digitization project was made possible by the support of the Ohio History Connection's Digital Services Department, in addition to the Public Library of Youngstown and Mahoning County, the Mahoning Valley Historical Society, and the YSU Maag Library Archives and Special Collections.
The Youngstown Sheet and Tube Bulletin newsletter was published by and for employees of the company from 1919 through 1977. The content of The Bulletin ranged from uplifting news about employees, including birthdays, engagements, vacations and births, to company news such as safety preparedness, company housing and explanations of current mill operations. The newsletter also included references to popular culture, including songs, cartoons, poems and more. The Bulletin was published as the Youngstown Sheet and Tube Bulletin from 1919 to June 1928, was later renamed the Youngstown Sheet and Tube Company Bulletin from July 1928 through mid-1933, then was simply known as The Bulletin for the remainder of its publication. In 1967, the newsletter shifted from a monthly to a quarterly publication.